The Secret to Blogging Success is To Be An Entrepreneur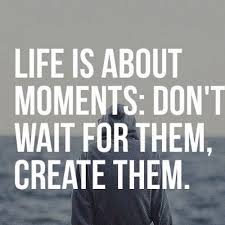 Share, Pin or Retweet If You Love Writing!
Do you ever wonder where this whole blogging thing will take you?
I know you have dreams.
It's easy to look at that calendar in front of you, with all those blank boxes just waiting to be filled, and hope that something amazing will happen.
That you'll be successful.
That your blog will thrive.
That you'll make a difference in someone's life.
These are the same things you hoped for last year, and now at the end of the year you're barely crossing the finish line, battered and bruised from all the hard work of blogging with your heart open.
And even if you made some money from your blog, you never felt like it was enough – like you had built something for yourself –
like you had arrived.
::
I have to be honest with you:
A lot of blogs were born this year…and a lot of them died.
People showed up every morning, coffee in hand, to battle the blank screen in front of them and write words that would matter.
They brainstormed post ideas, braved the sea of social media, wrote till their fingers bled (proverbially, of course) –
But they listened to all the voices that said they were only worth as much as their page views.
And so they raced and toiled, churning out three posts per week, neglecting their families and their lives, just so they could bow to the Almighty Page View in hopes that a big brand would want to sponsor them, or so more of their readers would click on ads, and somehow it would all be worth it.
People started with passion for spreading their message, but ended up frustrated and tired.
But friend –
I want so much more than that for you.
I want you to powerfully own your business.
I want you to make smart decisions and to be intentional with your time.
I want every blogging seed you plant to grow and bloom into something beautiful and great.
…but I have a little question for you today:
Whose dream are you creating?
Are you waiting for a certain number of page views to be successful?
Are you chained to your desk with too many irons in the fire, wondering if it's always going to be this hard?
Are you striving and toiling in a frantic push to sell another company's stuff?
because here's the deal –
Yes, blogging is hard work.
But
You will either work hard to create your dream,
Or you will work hard to create someone else's.
If you have monetized your blog, then you are either building your tribe, leading your readers, creating things for your own audience,
or you are getting paid to send them somewhere else.
But I have a little secret for you –
(listen closely, because I want good things for you)
You don't have to be chained to your page views.
You can make money without ads, without sponsorships, without heaps and heaps of traffic.
The secret to your success this year?
Is being an entrepreneur.
However before you get started on this, you need a plan.  Luckily, the Writers Life creative team has put together a product called The Get It Done, Writer's Toolkit.  This is an ebook/CD combo set that can teach you how to overcome writer's block and procrastination. You will learn how to stop stalling and start brainstorming money-making ideas for your blog.
People come to your site because they are looking for something. They want to do more, have more, be more.
They love the way you write, the way you teach, the way you live.
They're looking to you for leadership – for advice on how they can be the people they want to be.
They believe in you.
And you can give them what they need.
::
The path of an entrepreneur just comes down to two things:
Find out what people want.
Give it to them.
And you don't have to be an "expert" to do it.
Just take what you already do know, wrap it into something you can sell – an ebook-guide-course-webinar-printable-coachingpackage-product-virtual-something-or-other
and deliver it to your people.
They'll love you for it.
And instead of making pennies per click, you'll be making dollars.
Dollars you can use to help your family.
Dollars you can use to support your favorite cause.
Dollars you can reinvest in your blog – into your business – to make it everything you want it to be.
::
You will be working hard this year.
Don't waste it creating someone else's dream.
Create yours!
Writers Life has come up with a product that can help you realize your career dreams and get paid!  You can learn about how to make a living as a writer by taking our How to Make a Living as A Writer Course (CLICK HERE!)
This blog by Jeni Elliot was originally published with the title Want to Make A Big Splash With Your Blog in 2015?  This Might Change the Way You Think! at http://www.theblogmaven.com/letter/.