How Do you Know If Your Writing Is Good?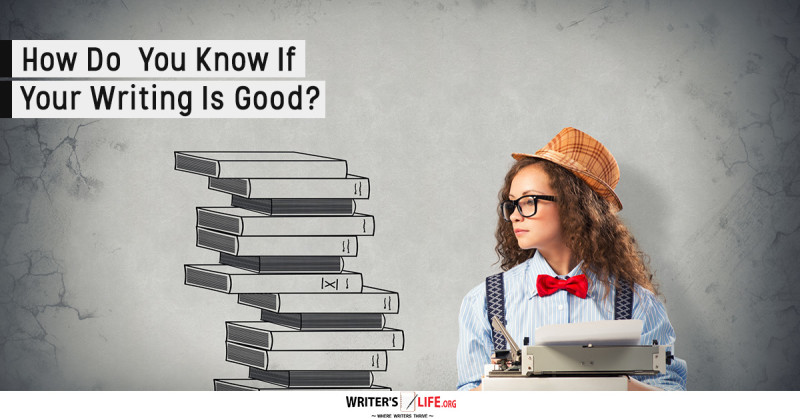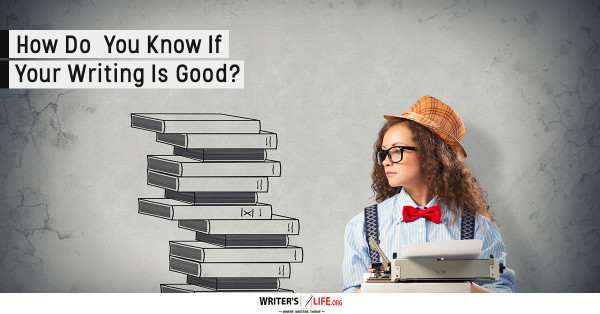 This is a question that all writers, both aspiring and established have asked themselves, probably more than once, during their careers. However, the 'good' news is that worrying that your writing may not be any good, and indeed, wondering if you are good enough to even bother in the first place is completely natural.
While of course every writer has doubts, as well as that painful inner critic that tells them they are kidding themselves and are 'the worst writer in the world', it is actually a good idea to ask yourself this question once in a while.
Let's face it, not everyone is good at writing, just as everyone is not good at singing, dancing, cooking, maths, etc. However, in every profession, or with every hobby, there are going to be those that think they are amazing at something, when in fact, they are not.
So let's be honest and brutal. Here are some big clues you can apply to your writing, ones which should give you an idea of whether or not you are any good.
You've been told you're good
OK, so this may not apply in all instances. For example, if your mum is your biggest fan but everyone else politely changes the subject or suddenly becomes too busy to read anything you have written, you might have a problem. But if you can get good feedback form someone impartial, or someone you trust will be honest with you then this is a great start.
There are also plenty of websites where you can upload your work and others will review it. This is a great way to find out what the masses think of your work and be given helpful suggestions for improvement too.
You understand grammar and punctuation
With spelling and grammar checkers, it is much easier these days not to have to learn the basic rules of grammar and punctuation for yourself. However, doing so can make a huge difference to your writing, and unless you are willing to invest in a proper grammar checker, then you need to do the work yourself.
However, if you don't know the basics, don't panic. There is never a bad time to learn, and once you have mastered this you will find your writing flows and reads so much better.
You fancy yourself as a writing critic
If you find yourself getting all worked up when you spot mistakes in someone else's work or give up on books because the author hasn't grabbed you, or you find that the text is clunky or overwritten, the chances are you can probably apply your eagle eyes to your own work.
If you haven't tried it, pay more attention to what you are reading, and, if you come across a piece that is badly written why not have a go at making it better yourself?
You've been paid to write
If someone has paid you to write, be it an article in a newspaper, a guest post on a blog. or a short story in a magazine, then you are probably a good writer. There is a lot of competition for writing gigs out there, and so if someone is willing to pay you for your work, and you got good feedback from them afterwards, it shows you obviously have some skills.
You've done well in a competition
We are not saying that you have to have won a highly acclaimed prize, but if you have been shortlisted for a competition, however large or small, this is a great reflection on your skills as a writer, and you should be pretty confident in your ability.
So there you have it - these hints should have given you a good idea as to whether or not your writing is any good. However, even if these don't apply to you, or maybe you just don't know the answers, perhaps it is simply time to put yourself out there, and keep persevering. Remember, writing is a skill, and it can be learnt. So with practice and dedication there is no reason why your writing can't improve, and gain attention from readers all around the world.