Children's Book Publishers To Submit To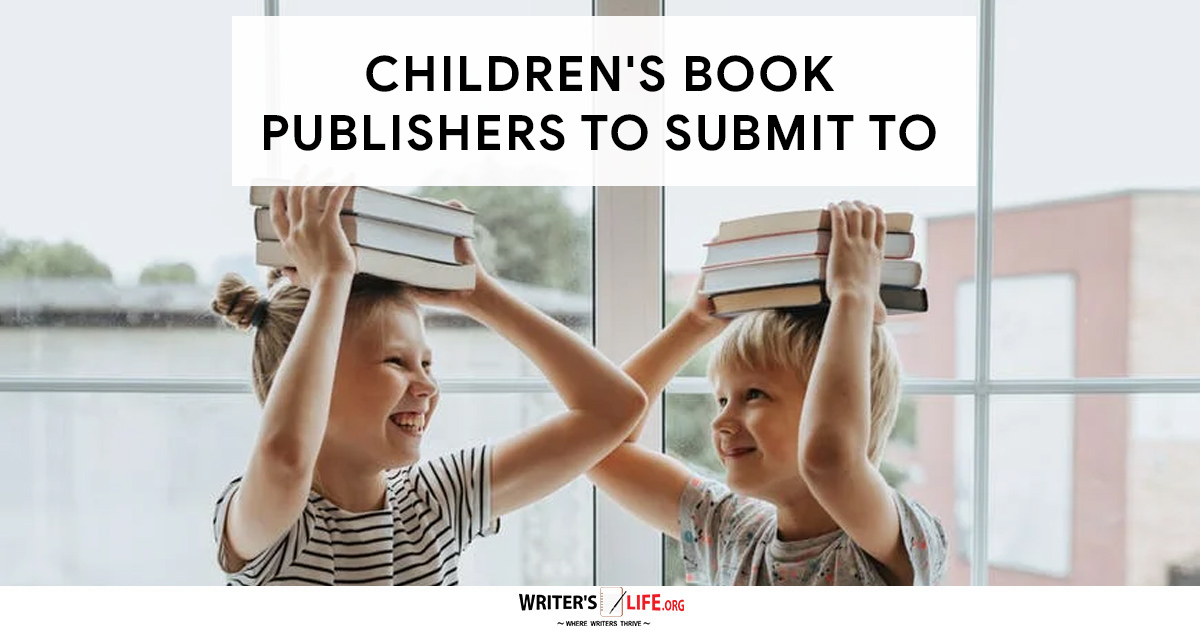 Looking for children's book publishers? If you have a children's book and are hoping to have it traditionally published, then read on. While we all know how difficult it is to secure a publishing contract. However, there are lots of publishing houses currently looking for new material for their younger audiences. 
Top children's book publishers accepting unsolicited submissions in 2021.
ABDO Publishing
This publishing house is best known for bringing fantastic children's books to schools around the country. If your book is educational and aimed at kids or teens, this could be an ideal publisher to submit to.
ABDO is looking for authors who have written a fictional series of over four titles. You can look at their catalog to find out more and see if yours would be a good fit.
Allen & Unwin
Allen & Unwin are high regarded publishers who are looking for top-quality children's fiction that's lovable and fun.
They have a successful imprint called Albert Street Books, for their younger readers. The great thing about this publisher is that each week, they offer a virtual "Friday Pitch" event. This is where new authors can contact them to pitch their work. 
They're not currently looking for picture books, but are in the market for early readers, chapter books, and accessible, exciting, and enticing, middle-grade fiction.
August House
If you've written a children's folk tale, August House would love to hear from you. They particularly love stories that have been passed down through generations, tales with history and meaning. Get in touch if you can offer them something unique and heart-warming.
Cardinal Rules Press
If your children's book is fictional but full of depth and meaning and is one that finds a way of exploring social or real-world issues in an accessible way, Cardinal Rules Press is ideal. They have a three-month window for submissions each year, and while they don't accept illustrator submissions they are looking for stories with unique, inspiring messages and powerful themes. The intention is to encourage children to think about important issues.
Flashlight Press
Flashlight Press is currently searching for lighthearted, accessible children's stories with universal themes. They describe themselves as on the lookout for books that "illuminate the touching and humorous moments of family situations and social interactions through captivating writing and outstanding illustrations."
Hogs Back Books
If you've written a captivating story alongside stunning illustrations, Hog Backs Books could be a good fit. While they only publish a few books a year, if your story is creative, imaginative, and unique, it's well worth submitting it here.
Kane Miller
With a focus on stories that explore our community, Kane Miller is looking for stories from a wide age range from young babies through to teens. They want to discover stories that help to unite children and young people around the world and celebrate diversity while also focusing on what brings people from different backgrounds together.
Chicago Review Press
Unique, insightful non fiction for kids. Chicago Rreview Press wants to discover authors that aren't afraid to go against the grain. They aren't looking for anything that's over simplified, but rather non fiction books that challenge children, that are fresh and exciting and a little bit quirky too.
There are just a handful of the children's book publishers that are currently open for submissions. But it just goes to show that there are a huge variety of publishers out there that may well want to get their hands on your work. So if you've written a high-quality children's book, now is the time to submit!
Now you've discovered some children's books publishers to submit to, why not read our guide to self-publishing a children's book?
Get A Free Writer's Toolkit By Visiting https://writerslife.org/gid