Smart Ways To Find A Small Independent Publisher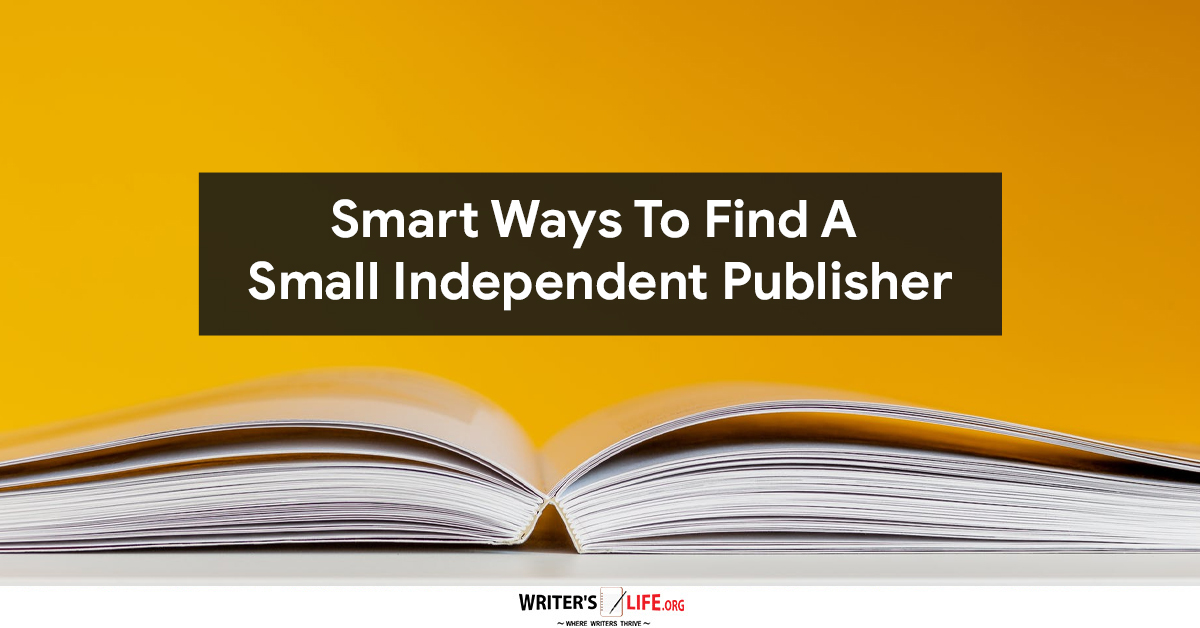 Are you looking for an independent publisher? Read on to discover the best route.
We all know how competitive the book publishing industry is. So if you are trying to find someone to take on your book, researching publishers that might be a good fit can be stressful and exhausting. 
Writers have already put a mammoth effort into writing and editing their work. So then being rejected time and time can be disheartening. But with most publishers only investing in a few books a year, the competition is fierce. Even talented writers find that they can't get their foot in the door.
However, one of the best ways to increase your chances is to look for smaller publishers, who might be newer to the industry or more niche and willing to take risks that more prominent publishers aren't.
Finding small presses can be a complicated process. However, taking time to research them and discover ones looking for work in your genre and are still actively publishing can open up your options. It can also get your work in front of people who might be more willing to take a chance on it.
So how can you discover these small independent publishers? Here are some tried and tested ways.
Check out review venues that focus on small-press publications
If an upcoming book from a small press is getting reviews, it means that the publisher will be actively publishing. Not only that, but they are also clearly good at getting those books they take on in front of prominent reviewers. Both these things are crucial in terms of shortlisting small-press options for your book. Take a look at Foreword Reviews who are committed to reviewing books by small presses across lots of genres. Their quarterly magazine is worth subscribing to. Alternatively, browse the Book Reviews section on their site. Other places worth looking are Small Press Picks, the Independent Book Review, and Magnify - the newsletter form Melissa Duclos.
Find out about awards specifically for small-press books
Do some research to discover awards aimed at small-press books and then look at the winners and their publishers to direct you to new publishing opportunities. If publishers are sending their books out for award consideration, they are actively publishing and promoting their author's works. The Firecracker Awards from the Community of Literary Magazines and Presses (CLMP) is a good starting point. You should also check out the Foreword INDIES Book of the Year awards.
Look through bestseller lists & lists of the book releases from book distributors focusing on small-press publications
The are several distributors that focus solely on offerings from small presses. If you check out their latest releases and their most successful novels, you can find out which small-press is active and successful and then research them further to see if your book would be a good fit for their list.
Other places to check out include:
The Independent Publishers Group, particularly their New & Notable page as well as the Recent Reviews page.
The Publishers Group West News page.
Consortium's top 12 bestsellers of the week, and their Bookslinger blog which includes details of upcoming awards and recognition for recent titles.
By choosing small-press, you might reduce your competition and find a specialist publisher who is searching for precisely the kind of story you've written. Take your time, do your research, and this could be a great way to find the right publisher for you!
Now you know how to find an independent publisher, why not learn more about understanding publishing terms?
Hey Beth, so you can ad the following. Get A Free Writer's Toolkit By Visiting http://www.writerslife.org/gid