Understanding Publishing Terms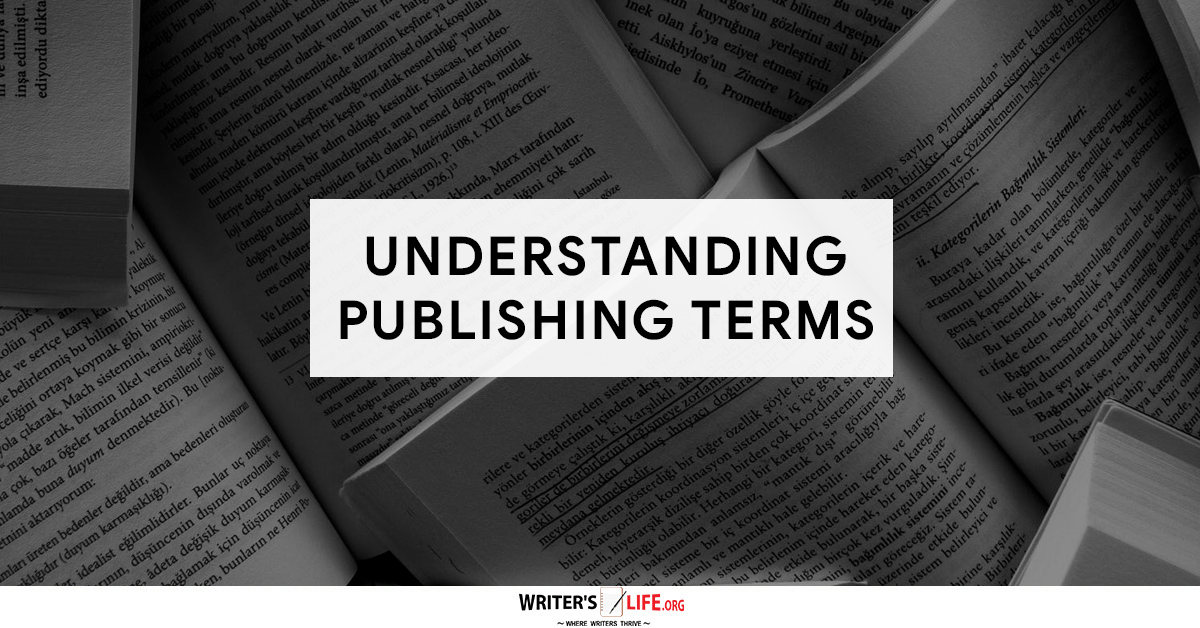 Understanding publishing terms can be tricky, but with our guide, you'll learn the basics. Hopefully meaning that the publishing process will go a whole lot smoother!
If you haven't encountered them before, some publishing terms can be a little confusing. Whether you are trying to land a traditional publishing contract, or are going down the self-publishing route, learning and understanding these terms can help ensure that you feel confident. So when it comes to trying to get your novel out there and for all the world to see, you'll be truly ready!
Common publishing terms explained
So let's start to familiarize ourselves with some of the typical terminologies used in the publishing world. To begin, here are some of the most commonly used publishing terms.
ISBN
ISBN stands for International Standard Book Number. This is a unique 13 digit number that helps each book be identified. Every published book should have an ISBN which can be found on the back cover of the book. This is essentially a bit like a barcode. It identifies the product and is used by not only book publishing houses but also libraries and stores that sell your book. 
The primary three digits in the series are called the prefix element. After this, the following two will identify the country or region from which the book is registered in the system. The following 5 numbers identify the book's publisher and the next 2 will reveal information on the edition and format of the book. Finally, the last digit is referred to as a check digit and validates the ISBN. The majority of countries make it mandatory for every book to have an ISBN. Without it, you can't make your book available in the public domain.  Here's how to get an ISBN.
Book Trim Sizes
We know that books come in all shapes and sizes. Usually, the size of your printed book is decided upon by classifying the genre in which it will be placed. Typically fiction books such as suspense and thrillers, romance, or murder mystery's come in 5*8 inches and 5.5*8.5 inches. This is the universally accepted standard for a work of fiction. This is generally because books this size are easy to hold and to carry around with you. 
Nonfiction content is more varied and tends to be slightly larger than fiction books such as travelogues and product manuals which are typically 6*9 inches. However, the subject matter will determine the trim size as it could be anything from a large coffee table book to a small pocket guide.
Book Formats
Formatting in the publishing world can be lots of different things but when you hear the phrase, 'book formats', it's referring to how the book will be bound. Your book will usually be available in hardcover or paperback (or both). A hardcover is created from cardboard and the spine is sewn together. Paperbacks are usually crafted from thin paperboard as this makes them lighter to carry around.
Online Distribution
The term online distribution is important to understand. If you want your book to reach the widest possible audience. You have to sell it online. It's a sad fact that bookstores across the globe are closing at an alarming rate. The vast majority of people buy books online and so if you want to be in the game, you have to make sure that yours is available for online distribution.
Print On Demand
If you are making your book available online, you might well be considering turning it into an eBook so that readers who have handheld devices can add it to their online libraries. However, if you still want to give your readers the option of holding an actual physical copy of your book in their hands you might want to consider opting for print on demand. This term means that your book will only be printed when there is a demand to do so. So if a customer buys your book it won't be fetched from a shelf somewhere, it will be printed specifically for that order. This saves waste and energy so is a pretty environmentally sound option too.
These are just some basic publishing terms that you'll come across during the publishing process. But they are certainly good to understand to make sure that when it comes to the publishing process, you feel totally in the know!
Now you know the common publishing terms why not learn more about the process with our publishing advice for 2021?
Get A Free Writer's Toolkit By Visiting https://writerslife.org/gid