The Top 10 Podcasts For Writers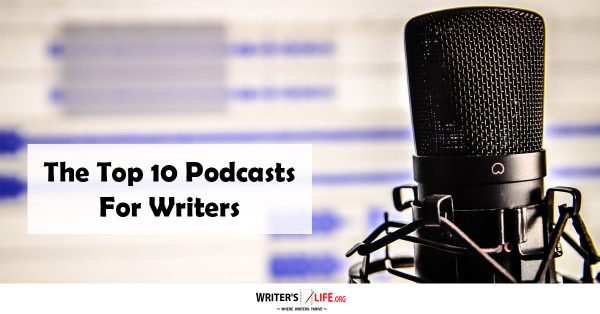 Listening to a podcast can be an easy and helpful way to get great information, tips and advice on how to improve your writing, generate new ideas and stay motivated.
Here are 10 of the best podcasts for writers.
Writer's Life
Our easy to listen to podcasts is full of fantastic information and top tips to help writers of all abilities. Anything from how to find out more details about the publishing process, or need some tips on how to stay focused - this is where you can find answers to the most frequently asked questions writers have.
2. AskAli
If you are looking to self-publish your novel, this podcast is a must-listen. It answers questions submitted by listeners and explains them thoroughly. So before you self-publish your next manuscript, soak up all the helpful information in this podcast to ensure you give yourself the best chance of success.
3. AskAlli: Self-Publishing Advice Podcast (selfpublishingadvice.org)
Hosted by the Alliance of Independent Authors, this podcast answers questions submitted by members, including "What if I hire a bad editor?" and "How can I get my books into readers' hands?"
4. DIY MFA Radio
Gabriela Pereira's hosts this entertaining podcast which interviews people who have lots of experience in the writing and publishing game, and can give real insight and first-hand experience into what it's like to write and publish a novel.
5. Helping Writers Become Authors
This podcast is the auto version of their fantastic blog and well worth a listen. They keep things short and sweet with 10-20 minute segments covering a wealth of relevant writing topics, particularly those with questions about how to construct a novel.
6. The Mythcreant Podcast
The Mythcreant podcast is a brilliant listen, which focuses on plot creation and storytelling in the sci-fi and fantasy genre. These smart and helpful pieces will often make you chuckle too.
7. ProBlogger Podcast: Blog Tips to Help You Make Money Blogging
If you host a writing blog but feel you aren't making the most of it, this podcast can help you figure out how to get more readers and even turn your blog into a lucrative money-making machine.
8. The Creative Penn Podcast
Joanna Penn not only writes a brilliant blog but also turns her articles into interesting and insightful podcasts that specialize particularly in self-publishing.
9. Writing Excuses
If you are looking for helpful information on how to craft and structure your novel, Writing Excuses is a great podcast to get you started and keep you on the right track. It also has lots of great writing exercises as well as features a book of the week too.
10. The Well-Storied Podcast
Here you can discover 10-20 minutes episodes with tips on how to craft your novel as well as more general advice on how to work in a way which suits you.
So there you have it, if you are looking to get useful information on everything from how to craft your novel, how to get it published and what happens next, these podcasts are well worth listening to.