5 Tools To Brainstorm Your Next Writing Project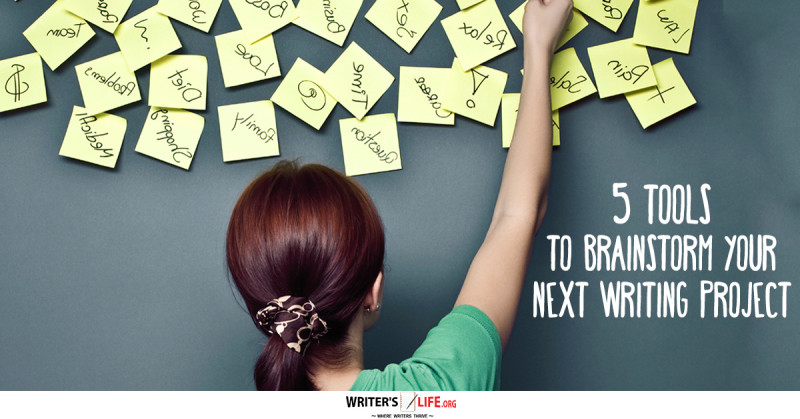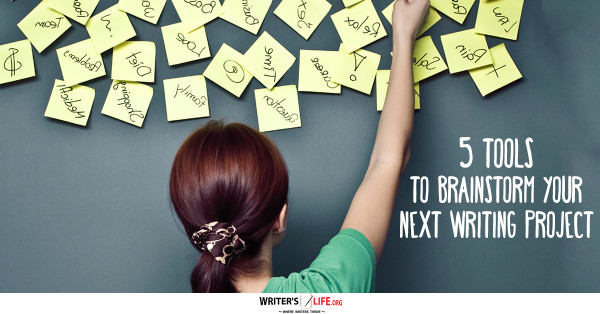 Hello, and welcome back to Writer's Life! Today I'm discussing 5 tools to brainstorm your next writing project. Sometimes, as writers, we occasionally get stuck needing to generate ideas for blog topics, short stories, or even to flesh out a work in progress, and these tools are very useful for that process.
These tools are all variations on Mind Mapping or brainstorming, basically; computer tools that allow you to easily jot down and connect ideas as they come to you. They all can be used visually to create a cloud of connected ideas, often with simple keystrokes to add new top-level topics, children, or notes on a particular item. Although they are similar, they do have distinct advantages and disadvantages.
Before getting into them, I want to just cover the basics of mind mapping in general, for those who might be new to the concept. The basic idea—at least for brainstorming—is to start with a general topic. That becomes the "Main Idea" or "Central Idea." Next, related ideas become subtopics of the Main Idea, and each related idea can lead to additional sub-ideas, and so on. You can do this all in an outline, and most mind mapping software can display their maps in outline form; the distinction is that ideas can be related to each other visually, not just textually. Many people find this format to lend itself to more creativity when identifying sub-ideas, particularly when brainstorming. The mind map makes relationships easier to visualize, for many people.
XMind
XMind is a free mind mapping tool available for Mac, Windows, and Linux computers, and also comes in a "Portable" version (which does not require installation). When you open it, it offers you the ability to create a new map and select a style (top-down, cloud, bottom-up, fishbone, and a bunch of others) and appearance theme, or to use an existing template and edit it. In either case, you will have the basics of a mind map, ready to use. Let's assume you're creating a new map. You start with the central theme highlighted and ready to edit, so you type in the base idea for the map. Hit "Enter" to create a new topic under the central theme and type a title for the topic. Type a Tab to create a subtopic and type in the title for the subtopic.
XMind is a good choice if you want to have the software on your computer (whether installing the app or using the "Portable" version). If you are using a tablet or smartphone, you'll need to look elsewhere, though. It is also not available on the web. They do offer paid upgrades if you find the free version does not quite meet your needs.
Coggle
Coggle is a free web-based mind mapping tool similar to other tools in this category, with the ability to make top-level topics, and use keyboard shortcuts to add new items (shift-enter for new same-level topics, tab for subtopics, etc.). One advantage to using Coggle is that it is web-based. I was able to edit a Coggle on an iPad easily in both Safari and Chrome, and re-edit the same Coggle later on the computer. One major disadvantage is that all Coggles are "Open" (that is, public), and anyone can view your Coggles. You can get private Coggles if you purchase what they call "Coggle Awesome," which runs $5/month paid monthly or $50/year paid yearly.
Freemind
Freemind is a free, open-source Java application that runs on most computer platforms. As with the others in this list, you create a topic and then use keystrokes to add new topics, subtopics, and so forth. As with XMind and Scapple, you'll need to run it on your computer rather than being able to access it over the web, unless you are also a Java programmer and were to embed it in your website—something that is certainly possible, if you are of that bend—so it won't be the best choice when you're not at your computer. It is also not available as is for Android or iOS, but a sufficiently motivated writer with Java skills could probably make it work: this is an advantage of it being open source. If, however, you just want to install it on your Mac, Windows, or Linux PC you can simply download it.
Mindmeister
Mindmeister is a free web-based tool similar to Coggle, with two major differences: the maps you create with Mindmeister are private, and they offer iOS and Android apps that connect to the Mindmeister site. I was able to create a mind map on my computer's web browser, download the iPad app and connect with the same account. When I did, my mind map was right there, ready to edit. Similar keyboard commands create topics, subtopics, and items can be moved and reconnected by drag & drop or menu options.
The basic version is free but does limit a user to three mind maps. There are upgrade options to a Personal version ($36 for 6 months of access), which permits a user to create unlimited maps.
Scapple
Scapple is a computer application for Mac OS and Windows and is a little different from the others on this list. It can be used as a mind map app, but does not have to be. The developer describes it as "a freeform text editor," modeled after scribbling on a notepad page. When you create a new Scapple, you can just start typing, and have several notes strewn about the Scapple. Then, later, you can cluster or connect them together in the ways that make sense to you. For some, this may be a freeing way to think; others may work better with the more structured maps made by the other options on this list.
Scapple is $14.99 for Mac OS or Windows, with a 14-day free trial available.
In Conclusion
Mind maps and related software can be a significant tool for creative thinking, and for brainstorming in particular. It may also be quite useful when plotting; importing your project's plot outline into a mind map may help to clean up plot issues—if you are having any!—but even if your plot works, you may find ways to enhance it. I hope I've been able to spark your interest in using mind maps to help your writing, and particularly these 5 tools to brainstorm your next writing project. As always, if you have any comments or questions leave them below!