Writing Tips To Change Your Writing Right Now!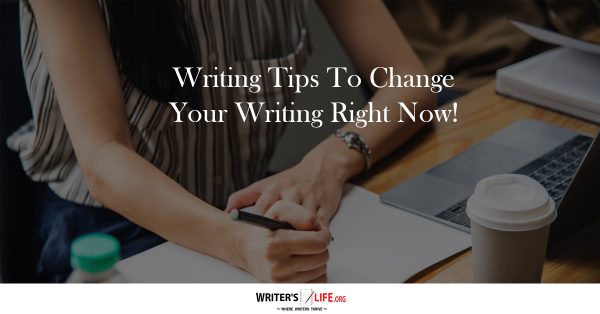 It can be all too easy to get into a writing slump. If you feel like you are in one, don't worry. You just need to step back. Take a deep breath and figure out how you can change your perspective to get back into the swing of things again.
Coming up with a great writing routine is essential, and so is keeping writing at the forefront of your mind. So if you want to become an excellent, unstoppable writer, try this now!
Be alert to your ideas and write them down as soon as they come.
Keeping a notebook with you at all times is so important. This way anytime you get inspiration, have an idea for a new story, or just overhear or see something interesting that you might be able to use in your work, you can immediately write it down before it is forgotten. By keeping a notebook with you, you'll be more likely to be alert to inspiration, and soon enough it will be jam-packed full of ideas that could lead to your next new project.
Kill bad ideas before they waste your time.
If you start writing something and it feels like too much of a struggle, or you've had an idea in your head for a couple of weeks but haven't felt inspired enough to do anything about it, then just let it go. Great ideas will make you feel excited to start writing, bad ideas won't, and there is no point exploring them too much if it doesn't feel natural and motivating from the outset.
Have a great writing schedule that means you write regularly.
If you can't write every day that's OK, but you should try and write regularly throughout the week and have dedicated writing time to make sure that you keep practicing and progressing. Without a writing schedule, it's so easy for other things to get in the way. So if you don't have one already, sit down and work out when you have the time to write, then make sure you stick to that.
Set your goals one at a time.
Goal setting is so important, but sometimes trying to set all your goals at once makes things seem overwhelming. Instead, focus on one goal at a time. But as soon as you have achieved that one, make sure you set another and start work on it right away.
Don't be afraid of experimenting.
Experimenting and practicing are how you become a better writer. Keep trying ideas out, and never tell yourself an idea is silly or too ridiculous. By trying new things you'll learn what works and what doesn't and find your unique writing voice, so test, learn and refine, and you'll soon see how much your writing improves.
These tips can help change your writing for the better, so what are you waiting for? Start writing with positivity, and determination today!