How Writers Can Help One Another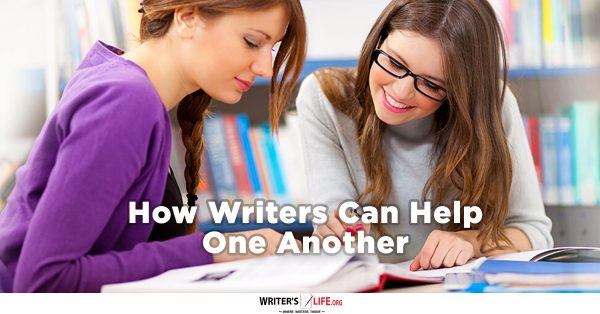 When it comes to writing, we can often feel as though we are on our own. Because writing is such a tough and competitive industry, that 'us against the world attitude' can bring us down, and make us feel somewhat overwhelmed at times.
Of course, it is true that writers are competing against one another, and that is unlucky to change. However, this doesn't mean that we can't help and support one another at the same time! We all know how solitary and lonely writing can be, so taking the time to reach out and help our fellow writers can make us feel part of a community, and can bring invaluable support, advice, and friendship into our writing lives too!
So how can writers help one another?
Buying each other's books
Make an effort to support other writers by buying their books. Seeking out promising indie writers means not only can you discover some gems, but you are supporting the writing community too. Often writers prices are forced down to try and be competitive, or because people offer their books for free. Help the community by actually paying for the books you buy!
Leaving reviews
If you've enjoyed a book take the time to write a positive review for the author. You know how wonderful it feels when you receive a new positive review of your work, it can be a massive confidence boost - so taking the time to do so will really help and benefit your fellow writers.
Not out pricing one another
Don't be a sellout and price your book too low. One of the problems with the book market, particularly for indie authors is that so many books are priced at next to nothing, or for free that they feel they must do the same to compete. This makes it almost impossible to make a living from selling books, despite how much time and effort goes into creating one. This needs to change, and one of the ways it will is by not pricing your own books so low and encouraging other authors to do the same.
Following one another on social media
Having a decent following on social media can boost writers profile. Help one another out by following your fellow writers on social media, sharing their blog posts or liking or commenting on their posts.
Sharing advice and experiences
Knowing you are not alone out there can be incredibly comforting, so why not join writing communities and actively contribute your stories, your lessons learned and your tips and advice? The more we share with one another, the more supported we feel, and its good to know that every bad experience, every time we've felt like giving up, every negative review or reaction is just part of a writer's life!
By following the above advice, you'll feel better about yourself as a writer, feel more part of a community, and are more likely to find fellow writers who are willing to help and support you in return. Having a support network can be so beneficial, can help to improve your writing, and keep you motivated too - therefore helping other writers is well worth doing!