Why Writing A Blog Series Is Best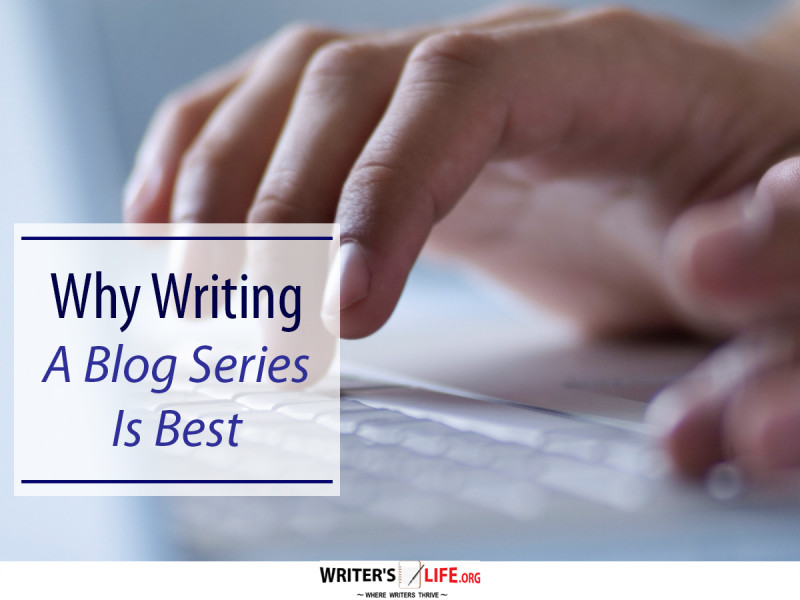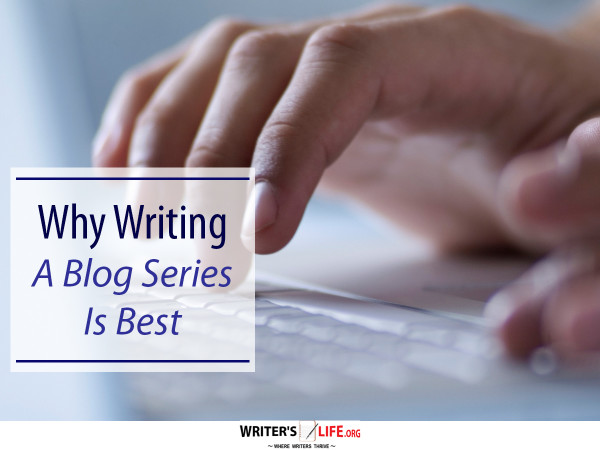 Share, Pin or Retweet If You Love Writing!
This week's quick tip for bloggers is to write post series rather than relying solely on one-off article ideas. 
Types of Blog Post Series
There are a couple of different ways you might run a blog post series:
You can have a regular weekly, or monthly, series (like the Tuesday Quick Tip series here at All Indie Writers).
You might run a limited time series such as a five-post, week long series to cover a single topic thoroughly.
Both can be effective. A regular ongoing blog post series can make it easier to come up with ideas each week. For example, with the Quick Tips series here, I know I need to focus at least four ideas around shorter posts and specific tips for writers whenever I work out a month's editorial calendar. It gives you somewhere to start when coming up with blog post ideas.
A limited time series, on the other hand, can be great when you're feeling blocked. Instead of coming up with a week's worth of different post topics, you only need to come up with one main topic to write about. From there, you just break that topic down -- imagine you're outlining an epic article, but turn it into several shorter ones instead. You can even put them together into a downloadable report or short e-book to get more mileage out of your content.
Are your daily tasks as a blogger getting you down? If so then check out  The Get It Done, Writer's Toolkit.This is an ebook / audio CD combo set that teaches writers how to overcome writer's block and procrastination and brainstorm the best possible strategies and outcomes for scheduling your content and completing it in a timely fashion.
Why Write Blog Post Series?
Blog post series can be great for you as a blogger in that you don't have to come up with as many ideas, or at least you'll have some guidance in choosing your post topics.
That's not the only benefit though. Blog post series can also be a good thing for your readers. It lends your blog a sense of consistency. Readers know what to expect, at least part of the time. And that can be a good thing when it comes to building a regular readership. If readers like a particular series, you have a good chance of bringing them back week after week.
Blog Post Types That Work Well as Series
If you're interested in organizing a blog post series, but you aren't sure where to start, consider these blog post types. They all work beautifully as ongoing features on your blog.
Weekly tips (like the Quick Tips series here on Tuesdays)
Link roundups (like this blog's Weekend Reading series, which was originally the Freelance Fridays series before the rebranding)
Q&As (answering questions from your blog's readers)
Interviews (great for networking in addition to fresh blog content)
Resource recommendations and reviews (like the Wednesday resource series here where I release a new freebie, recommend a resource, or review something writers might be interested in most Wednesdays)
Progress updates (if your blog revolves around your personal journey)
Video posts (talking head videos or even screencast tutorials)
Mini posts (such as the "short share" series here where I highlight an infographic of interest to writers; could also share something like an inspirational quote)
Podcast episodes (if you share each of them on your blog)
Guest posts (publishing content from a guest contributor once each week to give yourself a break)
Any kind of content that you can repeat easily is a great candidate for a blog post series.
What about you? Do you publish post series on your blog? Tell us about your favorite type of series content and how often you like to publish your series.
Are you newer to freelancing and blogging? You can find all of the information that you need to get started as a newbie writer in our Get Paid to Write Course  CLICK HERE! , which is an online course developed by the Writers Life that teaches people how to become freelancers with a healthy schedule and business.
This post by Jennifer Mattern was originally published with the title Quick Tip: Keep Blog Post Ideas Coming by Writing a Series at http://allindiewriters.com/quick-tip-keep-blog-post-ideas-coming-by-writing-a-series/.