How To Make Your Blog Posts More Powerful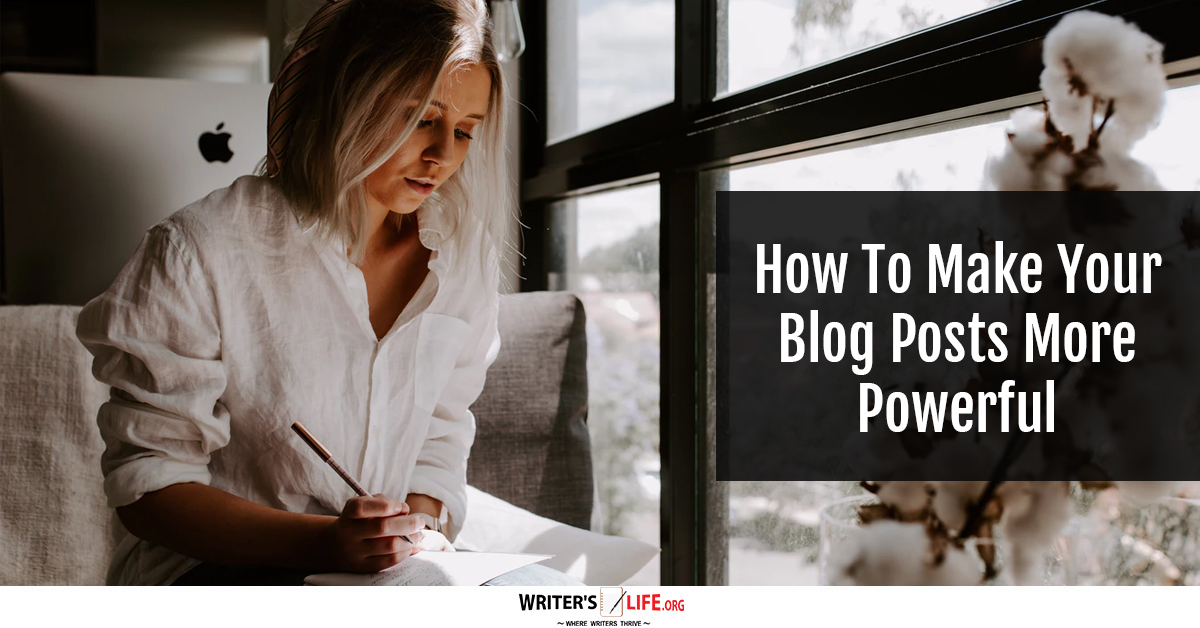 Want to make your blog posts more powerful? As writers, we know that one thing that is important when it comes to attracting and retaining an audience is excellent communication. By writing an effective author blog, we can build up our fanbase. We can provide valuable and useful content to our audience. Through blogs, we can let them know of our upcoming releases and author events. This, in turn, should increase our book sales and chances of success.
Of course, your author's blog doesn't have to be writing-related necessarily. If you can find a way of creating a blog about other passions or interests and connect your writing to it, that can work well too.
Naturally, this is all easier said than done. There is no denying that it actually takes quite a bit of work to create great blog posts. Ones that not only reach your intended audience but resonate with them and motivate them to act as well.
Most writers also don't have a lot of spare hours in the day to write blogs. Our other writing takes up most of our time and setting precious writing time aside to focus on a blog can seem counter-intuitive. However, if you do, the results can make a significant difference in how successful your other writing is, and surely that's worth it?
So what can you do to make your blog posts more powerful? Follow these useful tips.
Make sure there is a desire to read what you are writing
Compelling posts are primarily popular posts, so it's vital that you bother to do some research before you write yours and then consider the audience, really thoroughly understand what they are asking, what they want to know more about, and then tailor your posts to ensure that you answer those questions and fulfill those desires.
Consider your links
A blog post that contains valuable and genuinely useful links will be more popular amongst your readers. Your links can be effective by linking your site to more highly regarded ones, therefore making you appear more trustworthy; they can also be links to other parts of your website to make your readers stay longer, or can just be links that provide further information on the subject and help affirm your authority and strengthen your keyword density. Try planning your links before you start writing the main bulk of your content and think about how to word these effectively too. Choosing words and phrases that are compelling and intriguing will make it more likely that your readers will click on them.
Let your content catalyze further content
Whenever you are brainstorming ideas for blog posts, you should think about how much mileage they have and whether the ideas you come up with naturally call for further content on the same or a similar topic. Doing so not only means you'll always have a reliable bank of ideas to use, but it will also help enrich your keyword density naturally, provide your readers with more similar content to what they are interested in and strengthen your internal links, which will also help improve SEO.
if you are going to spend time writing a blog (and every writer really should consider doing so), you might as well ensure that it is as powerful as possible. So follow the tips above, and your posts are so much more likely to impress your readers, who will naturally engage and share them building up a substantial audience for you, which can help to improve your chances of writing success.
So now you know how to make your blog posts more powerful, why not read about good blog topics for every author?
Get A Free Writer's Toolkit By Visiting http://www.writerslife.org/gid