Why Publishers Love Bloggers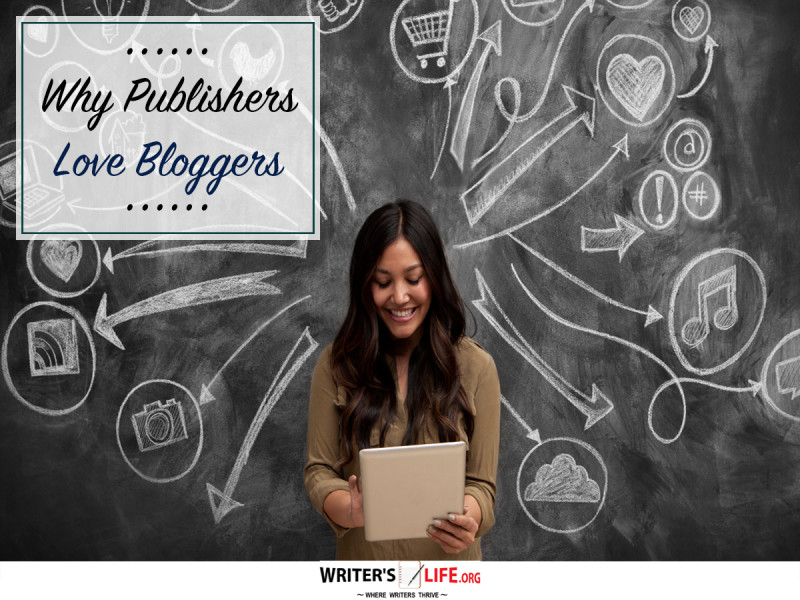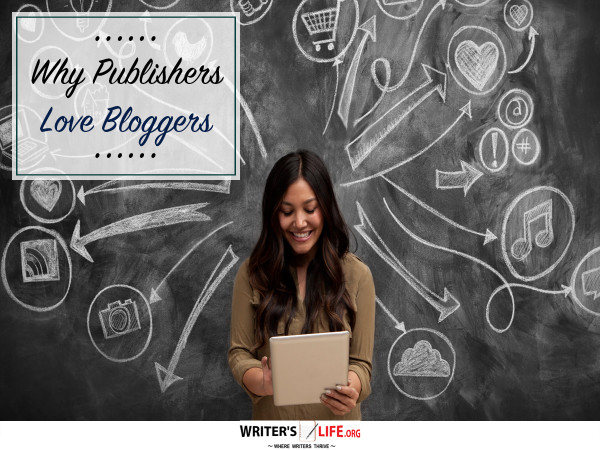 If you have ever known a clean-shaven man who quickly grew a beard, you have a clue about changes in the publishing industry over the past five to ten years. Publishing today looks very different from how it looked a few years ago, and the transition can catch you off guard.
Whether it's the decline of bricks-and-mortar retail, the advent of ebooks, the audiobook boom, the democratization of media channels, or any of innumerable other changes, the shifts have been rapid and dramatic. Even the nimblest publishing professional can have trouble keeping up.
But among authors one group in particular has been able to capitalize on upheaval in the publishing world: bloggers.
This constantly changing environment publishers have many reasons to love bloggers. I'd like to offer five of the most significant.
Bloggers have a platform. Based on informal polling among industry peers, I can say the No. 1 reason publishers turn books down is too small or lack of a platform. Conversely, the fastest way to snap our heads in your direction is to reference a sizeable following.
No longer are traditional media channels like radio, print advertising, and television the primary way we bring exposure to books we publish. We still use these channels when we can, of course, but today our most effective marketing strategies often have more to do with an author's own tribe, which is why we love bloggers.
Bloggers are always testing their ideas. Bloggers can't help but notice when their content resonates and when it doesn't. This immediate feedback loop sets them up to have a strong grasp of the kind of content a given market segment desires. To some extent every blogger has a market analysis firm that kicks into high gear whenever a blog post goes live.
An additional way this benefits publishers is when a blogging author tests her titles and covers with her audience, like Michael and Daniel did with Living Forward. This not only gives the publisher important feedback, it also builds a bridge between the blog audience and the book audience even as it builds anticipation for the book's release.
Bloggers enjoy social credibility. Credibility comes in multiple forms. Academic degrees signal a formal kind of credibility. Job seekers use their resume to boast of experiential credibility. But of increasing importance is social credibility, which develops when over time a group of people look to a particular person as an authority on a given topic.
This is the kind of credibility bloggers enjoy. People look to bloggers as authorities on parenting, business, home decorating, fitness, leadership, food—just about any topic you can imagine.
Bloggers have an innate understanding of the publishing process. While the differences between blog publishing and book publishing are significant, the basic steps of the process are the same: conception, development, refinement, design, publication, promotion, and sales.
In fact, bloggers have such a good grasp of self-publishing that they might want to go one step further and self-publish their own books. You might want to check  the guidelines and advice in our  Writer's Life webinar called How to Get Published, Sell Books & Attract Tens of Thousands of Readers by Selling Your Content on Amazon's Kindle  CLICK HERE!   In this course you will learn how to publish online and sell to Amazon Kindle Direct Publishing Platform and Market as well as promote yourself further using your blog and social media!
To some extent bloggers go through these steps every time they post. Working with authors who have an understanding of this process is invaluable.
Bloggers are constantly refining their writing skills. Skill is the corollary of practice. The more you write, the better your writing will be. Bloggers, if they are regular about posting, can't help becoming better communicators, which makes for better, more compelling books. They also know their voice. They know what readers want from them.
Anyone who is serious about getting published should consider blogging. It's a great way to build an audience, field-test ideas, cultivate social credibility, learn the publishing process, and hone your writing skills.
Do you need intensive advice on how to be a paid freelance writer?  Writers Life has come up with a product that can help you realize your career dreams and get paid!  You can learn about how to make a living as a writer by taking our How to Make a Living as A Writer Course (CLICK HERE!)
This blob by Chad R. Allen originally appeared with the title 5 Reasons Publishers Love Bloggers at http://michaelhyatt.com/5-reasons-publishers-love-bloggers.html#more-30304