Use Photos to Cure Writer's Block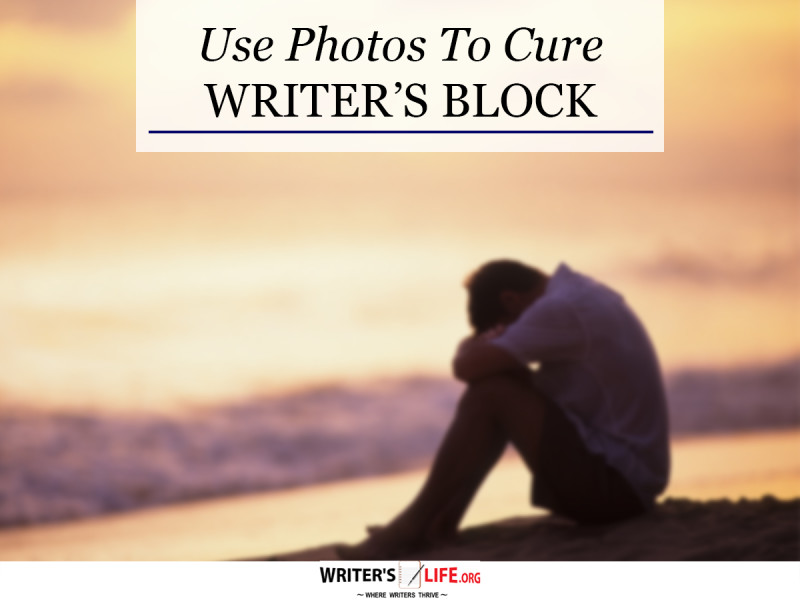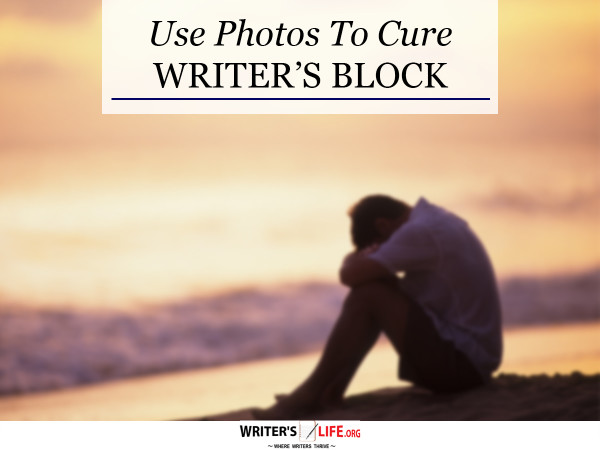 Share, Pin or Retweet If You Love Writing!
Staring at a blank white screen can make a writer, or any person for that matter, go entirely mad. The pressure to fill the empty document with letters and characters that combine to form insightful words and witty dialogue, makes me stray from my writing, pushing it to the side as I waste time on Tumblr, Facebook or other semi-mindless social networks.
I've recently come across a way to calm the nerves that come with an empty document —pictures.
Everyone knows the saying that "a picture is worth a thousand words," but have you ever tried to write those thousand words? Pictures can be a great jumping off point for a story or a novel.
In fact, the highly acclaimed author, Junot Diaz, uses lots of photos as inspiration. In a New York Timesarticle, he shared that he found inspiration for his Pulitzer Prize winning novel, "The Brief and Wondrous Life of Oscar Wao," in a picture of his father dressed in a fascists uniform.
Is your lack of creativity due to factors beyond your control? If you lack inspiration then you might want to try the advice and writing hacks that are suggested in Our Get It Done Writer's Toolkit  CLICK HERE! This is a ebook/audio CD comb that can teach you how to brainstorm as well as overcome writer's block and procrastination. It will also help you stay on schedule and meet writing goals so you can finish that project!
How The Picture to Inspiration Process Works
So here is what I do when I'm devoid of writing inspiration and motivation, in three simple steps:
1. Find Some Photos to Look At 
I start by searching through my friend's photos on Facebook.
Remember though, you don't have to start on Facebook, because there are plenty of great sites to search for photos, like:
 Pinterest—Aside from craft ideas, ways to paint your fingernails and recipes, you can find some interesting visuals, from fashion magazine spreads to vibrant graphics, and pictures of amazing buildings with unusual shaped rooms.
 Flickr—You probably know this site as a place to upload your photos online, but it also serves as a gallery of all flickr users photos. All you have to do is click "Explore" and you can browse a never-ending gallery of beautiful and diverse images.
 Life Magazine—If you are looking to write about history or a different time, Life Magazine has a plethora of their photo archives online. Here you can find amazing black and white images of things ranging from the first Super Bowl to photographs of fish skeletons. It's an amazing resource.
2. Transfer the Photo(s) to Your Document
Once you've gone through and found a picture that really captures your imagination, you can choose to save the image privately in a document. Just right click on the image, and copy it onto the top of your document. This way it's always on your document, and it takes your attention away from that blank page anxiety.
If you do decide to copy the photo onto your document, be sure to link the image to the URL where it came from (or keep track of the URL somehow), that way you can give proper credit to the person who owns it.
Alternatively, you could also create a bookmark folder on your browser for "Inspiring Images."
3. Start Writing
Now you write.
I can't help you develop a story—that's on you—but sometimes it's nice to just try stream of consciousness and write whatever pops into your head when staring at the picture. It also works if you take one specific element from a picture and use it to inspire you.
For instance, I recently found one of my friend's pictures from her cruise to Barbados.  I imagined the sunset as a scene in a fantasy story, where the sun never completely sets and there is always an intense orange glow in the sky.
If you are already working hard on a piece, a photo can work just as well to rev your writing engine. You can find inspiration in pictures for a plot twist, or a new character development, or perhaps an ominous dream.
Would you like to begin a career as a paid writer?
You can find all of the information that you need to get started as a newbie writer in our Get Paid to Write Course  CLICK HERE! , which is an online course developed by the Writers Life that teaches people how to become wealthy freelancers.
This article by Jennifer Blanchard originally appeared with the title How to Cure Writer's Block Using Photos at http://jenniferblanchard.net/how-to-cure-writers-block-using-photos/