The Top 10 Facebook Pages For Writers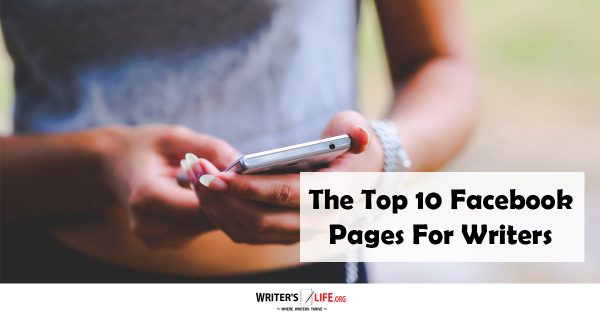 It's easy to waste hours on social media, so why not make some of those productive and follow these great Facebook pages for writers? Here are 10 of the best.
Our Facebook page keeps you updated with all our latest workshops, courses and offers, as well as links to our videos and blog and posts to keep you motivated too! Check it out!
Poets & Writers is a fantastic writing magazine packed full of writing competitions and helpful articles. Their Facebook page is great for inspiration and keeps you updated with all their news.
The Facebook page for Banned Books Week makes for a fascinating read and keeps you updated on banned books and censorship news all over the world.
TED talks are a brilliant source of inspiration for writers, and their Facebook page will keep you updated on all their latest videos - ideal if you are looking for some motivation, new ideas or just a fascinating story to uplift you and get you thinking.
If you are looking for quick and easy writing prompts as well as the meaning of more unusual and fun words and inspirational quotes, the Writers Write page will be right up your street.
The Facebook page for Letters of Note is a fantastic resource which provides food for thought in the form of letters from people of note, both writers and non-writers. It's a great way to start thinking about the way people communicate with each other through writing and how to tell stories this way.
A must follow for any budding poet, the Facebook page for the American Academy of Poets not only has links to wonderful poetry but also provides insightful discussion into how poetry fits into our lives as well as advice on poetry and writing and inspiring quotes.
Great writers are interested in people, and the stories behind their lives. The Facebook page for Humans of New York is fantastic if you are looking for inspiration for your next protagonist.
If you care about writers rights (and you should), the PEN Center's Facebook page is an important one. The PEN center spreads awareness and hosts interviews, reports on news and gives insight into what it's like to try and tell your story where it can be dangerous to speak out.
Electric Literature is a literary magazine that publishes fiction, and its Facebook page provides links to its previously published stories, hooking readers up with great fiction, as well as news and interesting essays.
These 10 Facebook pages are well worth following, so why not take a look at them today?