Tips For Writing Sales Copy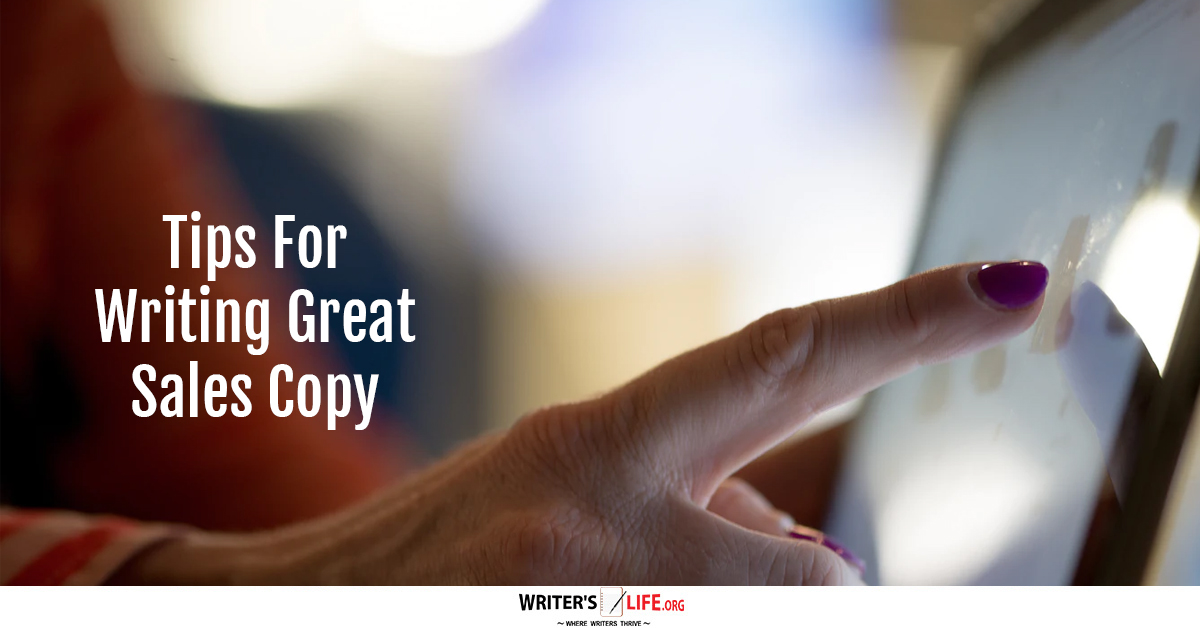 If you are a freelance writer writing for businesses is an integral part of your job, as is writing sales copy. Whatever kind of copy you are required to write, if you are writing for a particular business, the main aim will be to help them become more successful. Therefore, you need to understand how to write persuasive sales copy. Copy that encourages readers to engage with that business, and ultimately help them to sell their products. 
So what are some tried and tested techniques that have been proven to make copy sound more appealing? Let's take a look at some of them.
Writing sales copy - our top tips
Simplicity is key
Trying to include too many tricks or being too smart can backfire. Sometimes you need to remember that a simple, clear message will work best, and over complicating things can isolate your audience.
Research is imperative
Find out who you are talking to, get to know them, use their language, and understand their needs.
Tap into fears
Find out what people are worried about or afraid of and use this as ammunition. This has to be done responsibly. Scaremongering for the sake of it is not ethical, but if you have an actual effective solution, it's OK.
Empathize with and solve problems
Find out your customer's pain points and empathize with them, then tell them why the product you are selling will help make those problems disappear.
Tell a story
Storytelling is an essential sales technique. By telling a story, you draw your reader in and help them to imagine what life could be like with the product or service on offer.
Stay in the active voice
By staying in the active voice, you'll keep the reader in the present and more engaged.
Use, 'YOU'
So much sales copy forgets one crucial word - YOU. By remembering that your customer is the most important and talking about what you can provide them and how you can make their lives better, you are making them a priority - which they'll love.
Make a fantastic offer
An offer that's irresistible goes a long way!
Build trust
The better you can persuade your readers to trust in you, the more likely they'll feel safe enough to buy. If they feel pressured or uncertain, they'll leave. So make sure it feels like a no-brainer to purchase from you by telling customers why you can trust them.
Include features and benefits
Remember to include a combination of both features and benefits to deliver the most significant impact.
Create urgency
A sense of urgency can make a product of service feel exclusive and in demand, which can help persuade customers to buy, now.
Include a CTA
A compelling call to action is one of the most important (and often overlooked) parts of effective sales copy. Be clear and precise with your CTA and make it seem like the next natural step in the process.
By following these tips, you can hope to create killer sales copy every time. So next time you land a client that's asking you to sell their product or service, use this list to ensure you deliver a powerful piece of copywriting that's sure to impress!
So now you know how to write sales copy, why not learn how to approach a business as a copywriter?
Get A Free Writer's Toolkit By Visiting http://www.writerslife.org/gid