Tips For Author Email Marketing Campaigns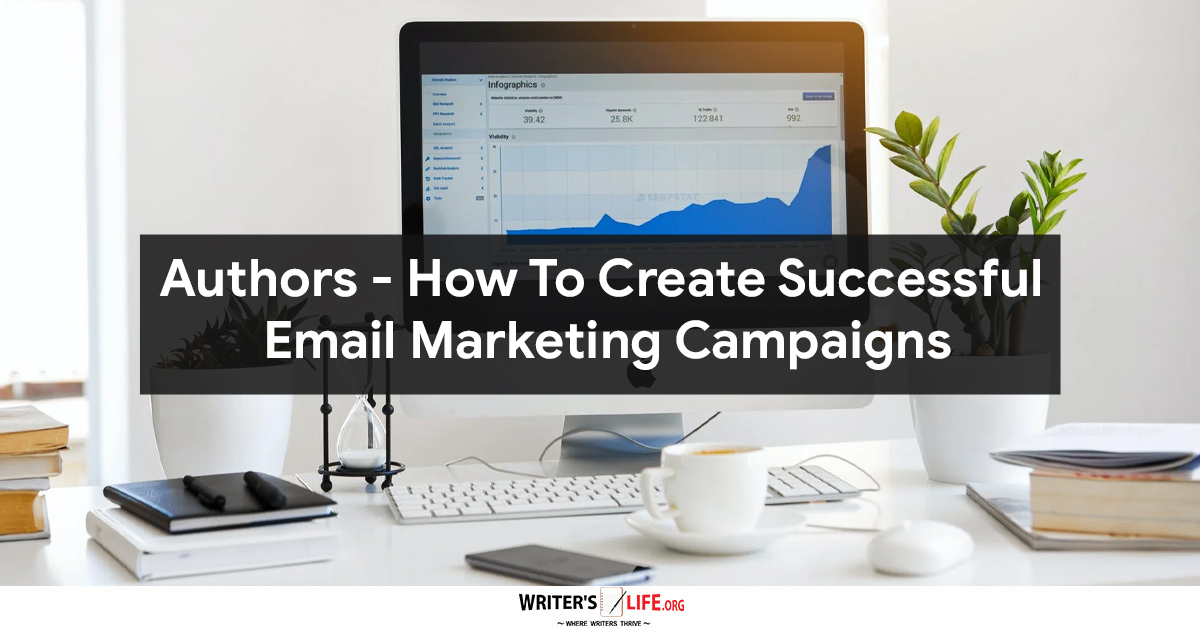 Author marketing campaigns are fantastic to let people know you've written a book, and discover new cohorts of people who may want to read your book. We all know that if you want to be a successful writer in the modern world, you also have to be pretty good at marketing too. Email marketing campaigns can be an effective way to reach new readers and get them interested in your book.
If you've never created an email marketing campaign both the practical and creative side can feel daunting. However, done right and it can be a great way to get more people to buy your book. So here are some helpful tips:
Author email marketing - our top tips
Don't let the fear take over
Feeling overwhelmed can be such an issue for writers and often we get in our own way of success. Think about it this way, what have you got to lose? Email marketing is so worthwhile and if you keep at it you can build up a huge list of people who you have on your list and are happy to receive information from you about your latest work. Those who subscribe to your email list can be useful for so many things such as boosting your social media accounts, attending your book launches, forming a street team, and of course, buying your book.
Be honest and open
The best way to create a great marketing campaign is to be honest, open, passionate, and enthusiastic. You want to try and create valuable and interesting content, but you also don't need to shy away and apologize for trying to promote your book. Remind your subscribers how they joined your list and make it super easy for them to unsubscribe if they want to too.
Make them fun
Including prizes in exchange for buying your book can be a fantastic incentive and the push that some people need to decide to go for it. Be creative with your giveaways. Instead of offering free copies of your book, why not say that the first 3 people to purchase it can name a minor character in your next novel?
Keep them balanced
While it is absolutely acceptable to promote your work, you need to ensure that you don't solely bombard signups with the hard sell. Doing giveaways, competitions, and including links to your blog and other news can help keep your emails genuinely interesting and not make recipients feel as though they are being pressured into buying something.
Design them well
Visually appealing content will always better received than their drab or cluttered alternatives. Spend some time on the design features to ensure your emails are clear and visually appealing to capture readers' attention.
Research what other writers are doing
If you are still unsure what kind of content to include or how to design your email campaign, why not look at what other authors are doing for inspiration? Sign up for a bunch of email newsletters and you'll get a really good overview of what's being sent out and then be able to make your version even better.
These simple tips can get you up and running and well on your way to sending out your first author email marketing campaign. You may not see results every day but stay focused, keep working on building your list and this could make all the difference!
So now you know all about author marketing campaigns, why not learn some other easy marketing tips for writers?
Get A Free Writer's Toolkit By Visiting http://www.writerslife.org/gid