Quick Fixes To Improve Your Author Blog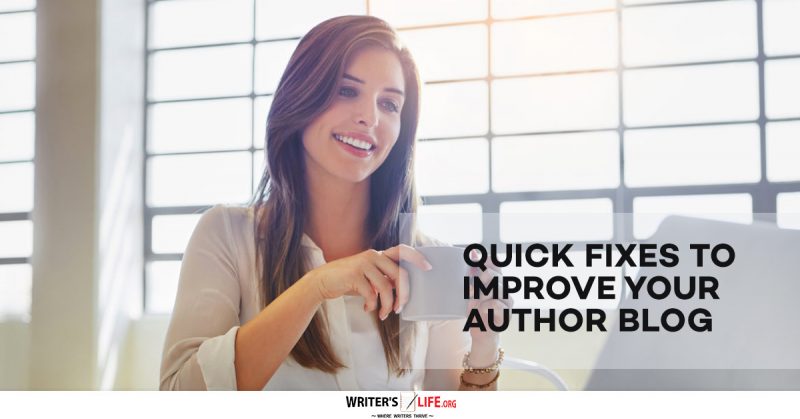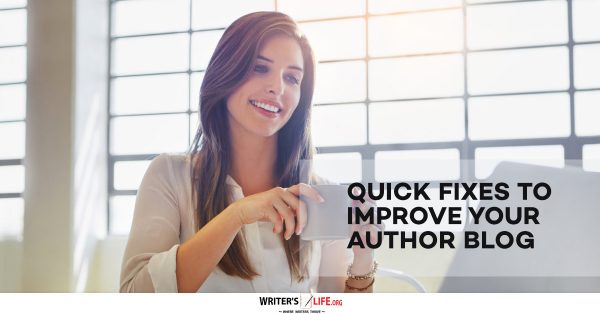 An excellent author blog is a great way to raise your platform, to look professional and to reach a wider audience of potential readers.
Of course, creating an author blog takes time and effort, and trying to find ways to continually improve your blog and reach as many people as possible will help to ensure you are getting the most benefit from it.
So what are the things you can do to make your author blog better?
Put posts out regularly.
Regular posting is a great way to help build up your readership. If a person stumbles upon your blog and likes what they read, but then realises you haven't actually written anything new in months, they aren't going to bother coming back to it. Try to post at least once a week to keep content fresh and exciting.
Invest in a good design.
A good blog and author website design don't have to be expensive, but making sure your blog is eye-catching and reflects your author brand is an effective way of showing readers what kind of content they can expect and that you are a professional too.
Make it easy to like, comment and share your posts.
The more your blogs are shared and the greater interaction you'll get from readers, and the more the popularity of your blog will increase. Make sure you've made it easy for readers to share your blogs and leave comments on them too. Don't forget to promote your blogs on your social media accounts to increase awareness and build up a following.
Pick relevant topics and keep them short and sweet.
Give careful consideration to what you are writing about. Think about who your target audience is and the kind of things they want to read. Planning your posts and producing engaging, helpful, entertaining content will increase your readership and the success of your blog.
Don't make your posts one big sales pitch.
While it's OK to promote your work occasionally, don't make that the sole or even primary focus of your blog. If all you're doing is promoting yourself, you'll turn potential readers off, and they won't bother returning!
Proofreading and formatting
Don't get lazy with proofreading, editing or formatting your blog. Use a clear, pleasant font, do a spelling and grammar check and make sure it is in the best shape possible before you publish. It's your reputation at stake after all!
Flesch-Kincaid Score
Remember, writing a compelling blog isn't about trying to outwit your readers. While it's great to make posts informative and helpful, it's a good idea to pay attention to your language and sentence structure. Don't over complicate things. Most people want to read something quick, easy, entertaining and straightforward so keep your posts to the point and use everyday language.
These quick fixes for your author blog will help you make the most of it and help it become successful. A good author blog should see you reach more readers, get more interaction, and ensure your author brand and personality come across too, so it's well worth doing right!