Why You Should Never Give Up On Writing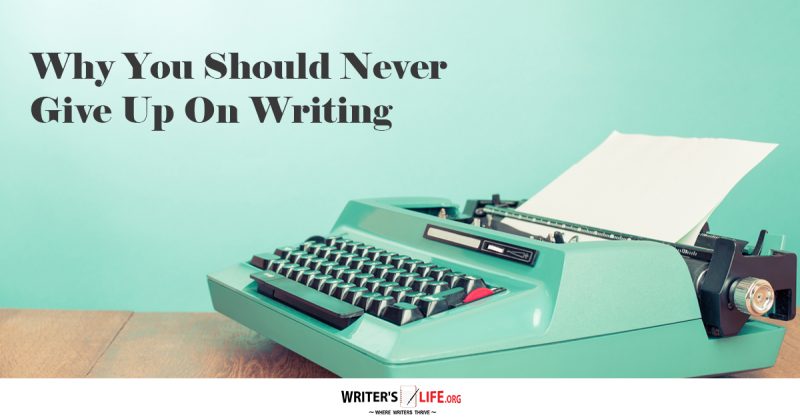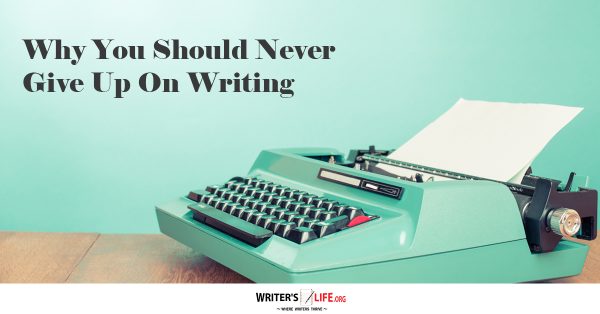 Should a writer ever give up on writing? Is there a good time or a certain number of rejections where it's sensible to put down the proverbial pen and simply try your hand at something else?
The truth is there is never a good time to give up on writing, not if you don't want to. The best writers keep writing throughout their lives because they can't think of anything else they'd rather do!
Here are some of the best reasons why you should never give up on writing.
Writing brings you joy.
Writing can be hard work and frustrating at times, but it also can bring you great joy. There is nothing quite more satisfying to a writer than completing a piece of work and feeling great about it. The joy you get from writing should not be underestimated, why would you ever want to give that up?
Writing is cathartic.
Writing is a great way to let out any built up emotions and can be a great release for people to express things that might be difficult to put into words in another way. Writing can be massively therapeutic, and some writers say it's the only way they stay sane!
Writing allows you to be you.
Writing gives you an excellent opportunity to delve deep inside and say what you truly think and feel. It gives you a vehicle with which to express your creativity, your fears, your opinions without anyone interrupting you. Completely accepting yourself for who you are and being honest about it can feel pretty amazing, and writing gives you a safe space in which to do just that.
Writing allows you to travel through time and space.
Writing allows the author to create different universes, to be a time traveller, to believe in magic. When the real world gets you down being able to lose yourself in another is a beautiful gift indeed.
Writing makes you interesting.
Writers are interesting, creative, intelligent people and the more you write, the more you'll learn and the more interesting you'll be!
Writing reaches people
To be a writer you have to have a certain amount of emotional intelligence, you have to be interested in people, to strive to learn about what makes them tick. Your characters need to have real human emotions for your readers to care about them. If a reader connects with your characters, they go with them on their journey - and that can be a fantastic experience for them too.
Writing helps you deal with rejection.
While life is a crazy adventure, it definitely has its ups and downs, disappointments and rejections that can set you back. All writers have to deal with rejection, and learning how to get over it, how to pick yourself back up and how to keep going in the face of it is a brilliant skill to have.
So there you have it. You should never give up on writing, not if you love it. Keep doing it, and don't let anyone tell you not to. It really is as simple as that!