How To Stick To Your Writing Schedule While The Kids Are At Home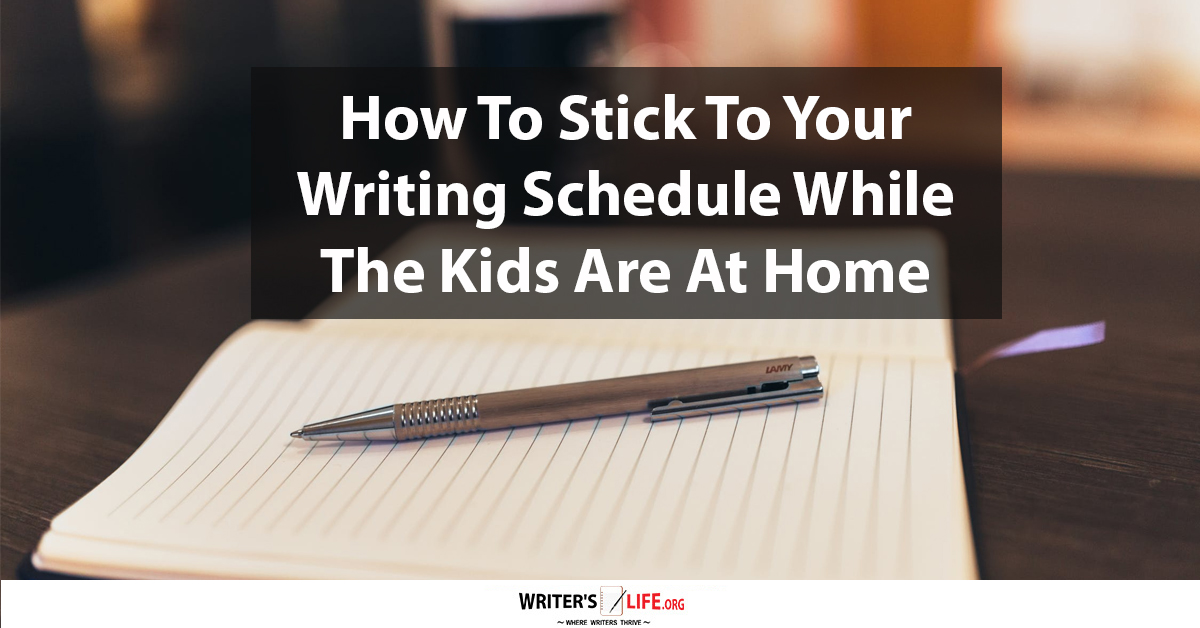 Are you struggling to stick to your writing schedule? We all know how tough this can be! It's one of the things that many writers might be struggling with at the moment. Because how they are supposed to stick to their writing schedules and juggle childcare at the same time?
Our writing schedules are precious and vital. It can feel so frustrating if anything gets in the way and disrupts them. However, we all have things in life that mean that our plans don't go as expected. So it's essential to be flexible and adaptable to ensure you can stick to your writing goals.
So if you now have to juggle a busy household and adjust your schedule accordingly, here are some helpful tips to keep you on the right track:
Stick to your writing schedule with our top tips!
Identify the time you do have
Having the kids at home can eat into a large chunk of your day. However, the best thing to do is, first of all, identify the time that you now have available. Then seal it off as best you can! Once you know how much time you currently have, you can begin to adjust your schedule accordingly.
Find more time
While before you might have had the whole day set aside to work, nowadays, you might have to be smarter and more creative with the windows of time you do have. If your kids get up an hour after you, use that time to write. If they are happily entertaining themselves in the garden, use that time to write. Can you find a fifteen-minute window that you can have to yourself? Use that time to write. It might not be ideal, but even if you have to write in fits and starts, you'll keep making progress. Besides, you'll soon adjust to find ways of being more productive too.
Prioritize your projects
With less time in the day to write, prioritizing your workloads has never been, well, more of a priority! We are sometimes naturally inclined to put off the work we'd least like to do or the hardest tasks, but getting these out of the way could be a weight off our shoulders and leave us with the easier tasks to complete at the end of the day when we have less energy and focus.
Don't feel guilty
Of course, it is essential to give your children the time love and attention they deserve when they are at home. However, you still need to make time for you. By preserving your writing time, you can ensure that you are keeping your goals firmly in mind, doing something you love, and managing to stay sane, even when times get tough!
Be flexible and adjust your goals and expectations
Above all else, we have to accept that our plans don't always go to plan, our schedules will be disrupted, and life will throw up curve balls when we least expect it. By staying flexible, adaptable, and relaxed, we are giving ourselves the best chance of finding success and satisfaction, no matter what comes out way!
So now you know how to stick to your writing schedule, why not discover some simple tips to stay focused on your writing?
Get A Free Writer's Toolkit By Visiting http://www.writerslife.org/gid