How To Befriend Other Writers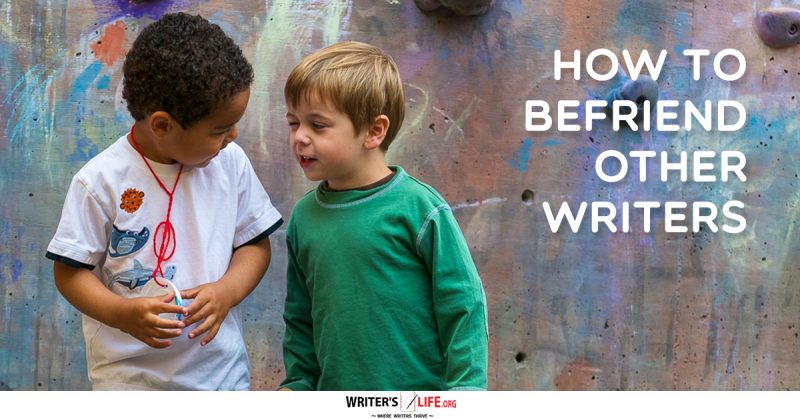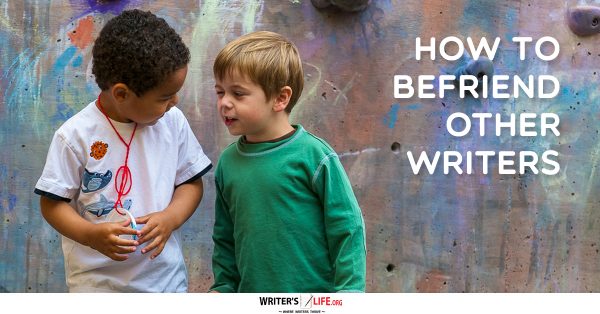 Sometimes writing can be a lonely old game. It is a somewhat solitary pursuit after all. Unlike other jobs, you don't need anyone else to help you write, and indeed if you are writing a novel the ideas come from you and you alone.
However, while this may be true, there are many reasons why writers should try to find other writers to befriend. Other writers can be an excellent support network when times get tough, can pick you up when you aren't feeling confident or have suffered rejection, and are super helpful to bounce ideas off and ask to critique your work as well.
A friendship group of writers can not only help you feel more supported, inspired and motivated to write, but can help you become a better writer too.
Of course, this may feel easier said than done. If you write at home, alone, day in day out, where are you supposed to go to find these other writers who could potentially become friends? Well luckily there are plenty of avenues to try, and for some of them, you don't even need to leave the comfort of your own home!
Here's how to befriend other writers:
Local writing groups
Local writing groups are a great way to meet like-minded people and get feedback on your work.
Online forums
If you are a little time poor, online forums can be an excellent way to join in conversations about writing and learn new things.
Take a class
A writing class is a fantastic way to meet people and get support and tips on how to improve your writing.
Via social media
Connecting via social media is a quick and easy way to reach out to fellow writers and build a repertoire with them.
Place an ad
If you can't find what you are looking for why not be bold and place an ad online or in a local paper to see if you can find a writing partner, or set up your own writing group?
Go to a writers retreat
Fancy some rest and recuperation as well as a relaxing environment to inspire you to write? A writer's retreat may be just what you are looking for and the perfect setting to meet likeminded people.
Once you have made contact with fellow writers, it's all about building relationships by offering to help them as well as getting advice and tips in return.
Offer to critique their work
So many writers are looking for feedback on their work. Whether you can help as a proofreader or give your opinion on their story, most writers welcome points of view and will likely offer to do the same for yours in return.
Post and comment on group boards
Get involved in the writing community by posting and commenting on different writing boards, giving advice and joining the conversation is a great way to build relationships and make new acquaintances.
Follow them on social media
Start the relationship by following them on social media, like their posts and leave thoughtful comments; this will get the conversation going and make them take notice of you.
Buy their books and leave reviews.
Authors love those who buy their books, especially those who take the time to leave reviews. Buy from indie authors, and they may well return the favour.
Be positive but helpful
Being too brutally honest or negative won't make you any friends, so when critiquing try to find both good and slightly more constructive things to say!
Remember it is all about give and take!
Don't expect your writing friends to help and support you if you offer nothing in return - there has to be a balance so you must be willing to put the effort in too.
Befriending other writers is well worth doing and can make such a difference to your writing life. So you are looking to expand your social circle, improve your writing, get motivated and potentially meet lifelong friends, then why not try the tips above and get your very own invaluable army of writing friends today?!