Great Places To Send Off Your Short Stories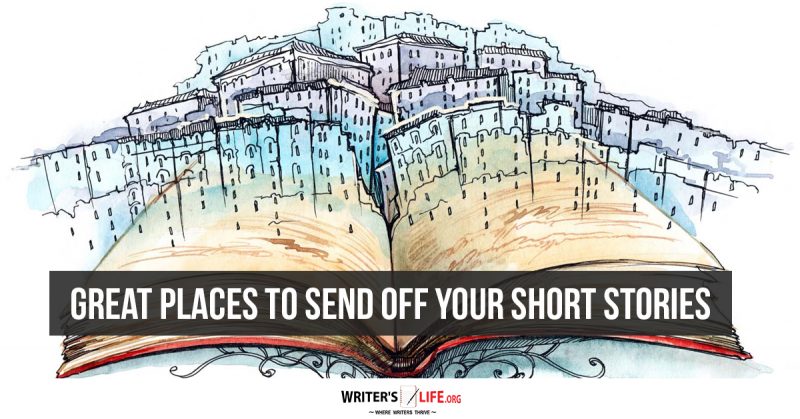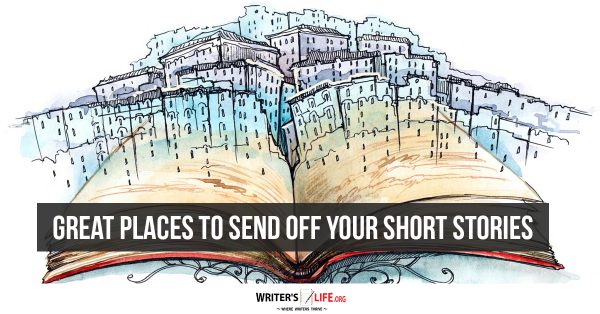 Sending off short stories to publications can be a great way of building up your writing portfolio and giving your confidence a real boost.
While we all hear about how hard it is to get a book published by a traditional publisher, lots of publications are actively seeking submissions as they require fresh content each time they put together an issue or post a new story on their website. This means getting a short story published is far less competitive, and can pay well too.
Getting your short stories published is a brilliant accomplishment in itself, but it also looks great if you want to go for gold and get your novel published too. Including relevant writing achievements in your submission letter will show agents and publishers you are a serious writer and that you have a body of work that has been published already, and even potentially an army of fans who would be interested in buying your book.
So where are some excellent places to send your work to? Take a look at these:
The New Yorker
Getting a piece published in the New Yorker is a serious accomplishment. It is more competitive than most, but getting accepted puts you way ahead of the game and so is undoubtedly worth consideration. You can find the submission guidelines here: http://www.newyorker.com/about/contact.
The Atlantic
You can send nonfiction, fiction and poetry to this popular magazine, and in the past, they have published work from emerging writers who have gone on to achieve great things. Online content can also pay between $100-$200. You can find more information on how to submit here: https://www.theatlantic.com/faq/#42.
The Sun Magazine
Want your work to reach over 70,000 readers? The Sun Magazine could be a fantastic choice. The pay is potentially very lucrative too, with published work fetching anywhere between $300 to $2000. Find out more here: https://www.thesunmagazine.org/submit.
The Threepenny Review
The Threepenny Review comes out every quarter and is a sophisticated magazine covering all sorts of cultural topics such as arts and literature. They welcome short stories of 4,000 or less and will also accept submissions around culture, politics, and arts that are witty and humorous. You can find their submission guidelines here: http://www.threepennyreview.com/submissions.html.
Zoetrope: All-Story
Want your work to sit amongst that of Salman Rushdie and Gabriel García Márquez? Who wouldn't?! A published piece in Zoetrope: All Story will earn you some serious credibility - you can find their submission guidelines here: http://www.all-story.com/submissions.cgi.
Black Warrior Review
The Black Warrior Review only comes out twice a year, so you've got to produce something rather special to be considered. However, Pulitzer Prize and National Book Award winners have been included! Find out more about how to submit here http://bwr.ua.edu/submit/guidelines/.
One Story
The simple yet brilliant concept for One Story sees a new short story published every few weeks. Stories can be any style, and so you have completely free reign, and if yours is chosen, you'll get paid $500. Want to know more? Head here: http://www.one-story.com/index.php?page=submit.
Cincinnati Review
The Cincinnati Review is a great option for new writers who want to see their work in print in a highly respected publication. They welcome submissions from new writers and have been known to publish the work of future Pulitzer Prize winners and Guggenheim and MacArthur fellows. Their submission guidelines can be found here: http://www.cincinnatireview.com/#/submissions/guidelines.
The First Line
This is another excellent publication that welcomes submissions from new writers. The First Line comes out every quarter, and while writers can write about anything, they give you the first line to get you going! They've already released all four for 2018, so what are you waiting for? Find out more here: http://www.thefirstline.com/submission.htm.
Crazyhorse
Finally, why not try Crazyhorse, a publication which welcomes submissions in all genres styles and forms. Here you can get experimental and let your imagination run wild - they are specifically looking for pieces that are unusual, and that people won't have seen before. Take a look at their submission guidelines here: http://crazyhorse.cofc.edu/submit/.
Of course, this is just a handful of the thousands of publications out there that accept short stories, poetry, and non-fiction submissions from new writers. So if you are looking to kickstart 2018 by getting some of your work published, submitting to magazines is a fantastic way to build up your portfolio, increase your fan base and start to get noticed!