Fight For Your Right To Write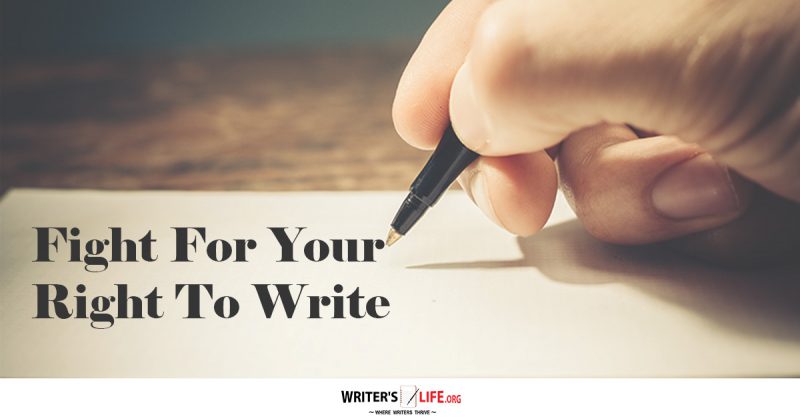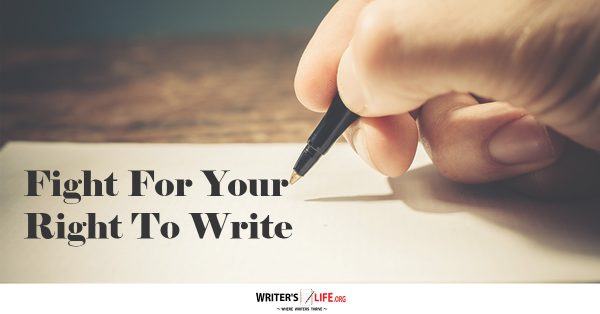 Let's face it. Sometimes writing is a struggle. Sometimes it feels like the whole world is against you, that it is full of people putting you down, of people telling you that you are not good enough.
Writing is a highly competitive world full of uncertainty, rejection and evidence that it's practically impossible to get noticed or to make your stamp, even in a modest way. Writing is hard; it takes a lot of effort, it takes study and practice. It's an emotional struggle, it's tiring, frustrating and can be an utterly thankless task.
Yet we still do it.
Sometimes you've got to fight for your right to write because the writing journey is littered with obstacles that you have to overcome.
Let's look at some of the most common battles you might find yourself up against when you write.
Yourself
Writers can often be the very most significant obstacle to their own success. Self-doubt can infiltrate every part of the writing process, causing all sorts of mayhem. From writer's block, procrastination and self-sabotage to writers envy and becoming such a perfectionist that you are unable to let your manuscript go; it can be a constant battle against your own inner demons to keep writing and get your work to the point where you can share it with the world.
Your Critics
Every writer that has been brave enough to put themselves out there will have faced their share of criticism. Whether that comes in the form of a rejection letter or email, a bad review or simply someone saying something less than positive or encouraging before you've got your manuscript finished, your critics can be tough to overcome.
The Writing World
The way the writing world is set up isn't exactly friendly to the very people it's supposed to be for. The competition makes it virtually impossible to land a traditional publishing deal or to get your work noticed if you choose to self-publish. There are so many stories out there it's hard to be original, and no longer is it just about being a talented writer, you have to be a savvy marketer and competent social media manipulator too.
Getting over the numerous obstacles that litter a writers path to success can be tricky, and that's why many would-be writers just find it too difficult to continue. If you do manage to keep writing, to keep going into battle in spite of everything you should be proud of yourself. So why not celebrate your bravery? All writers should rejoice in the fact that they are following their dreams, that they are fighting for their right to be heard, to have their say, and to get your stories out there in the world.