Brilliant Apps To help You Write Your Book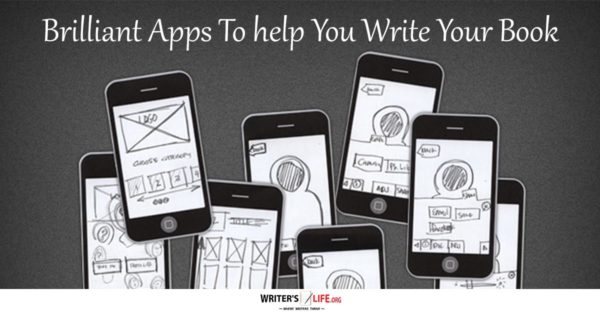 We all need a little help from time to time, and when it comes to writing a novel most authors would agree that anything to make the process easier would be gratefully received!
Always procrastinating? Perpetually disorganised? Always rushing from one task to the next? If this sounds like you, then we may well have a solution!
While many of us may prefer keeping things simple, and don't like using many gismos or gadgets which may overly complicate things, there are some incredibly handy apps out there that can help keep us organised and free up time to focus on what we love to do best!
Here are some fantastic apps which every writer needs:
MindNode
This super handy app makes mind mapping a breeze. Being able to brainstorm ideas and then work out how to link them all together is all part of the writing process. Mind maps lets you capture all of your thoughts and ideas and then organise them in an intuitive and logical way so you can see how it will all pan out.
You can use MindNode however you want but starting with your central idea and working out from there creates a beautiful, visual, and cleverly organised mind map which helps you to see things more clearly. You can highlight, colour code and customise the branches too.
The Brainstormer
Every suffered from writer's block? Well, you will never have to again if you download and use the Brainstormer app!
OK so this isn't technically a guarantee, but what it does do is help you to tap back into your creative side and get those brain cogs turning once more. You log different ideas, plot points, subjects and settings and then the Brainstormer wheel will turn and randomly generate a new scenario for you! It helps you think outside the box and look at your writing from a fresh perspective.
Story Tracker
Ever sent your novel off to a tonne of publishers at once and then realised you have no way of keeping track of who has responded, who you need to chase, and so on?
We have all been there, and that's where Story Tracker can be a real lifesaver. Any piece of writing that you submit can be logged via this app, any income earned, deadlines, responses and so on can also be noted, so you can easily keep track of all your work in one central place.
WordBook
OK so as writers you'd think we have a pretty firm grasp on the English language. Still, we have all fallen into the trap of over using a certain word or phrase in our writing. WordBook offers etymological information, a fantastic spell checker which will helpfully suggest the word it this you are trying to spell, and an extensive thesaurus too.
Goodreader
The Holy Grail of writing apps, Goodreader is your personal editing app which means you can tackle the editing of your manuscript on the go. With features such as sticky notes, highlighting and pasting in new text, Goodreader makes editing your book (almost) fun.
Lists for Writers
This super cool app is great if you need a little writing inspiration. If you are stuck on a character name, what their profession should be, need some clever plot lines, or even just action verbs then List for Writers can help!
Writing apps might not be for everyone, but these six are certainly well worth checking out if you feel like you could do with a helping hand, so why not give them a try?