5 Elements Every Author Website Should Have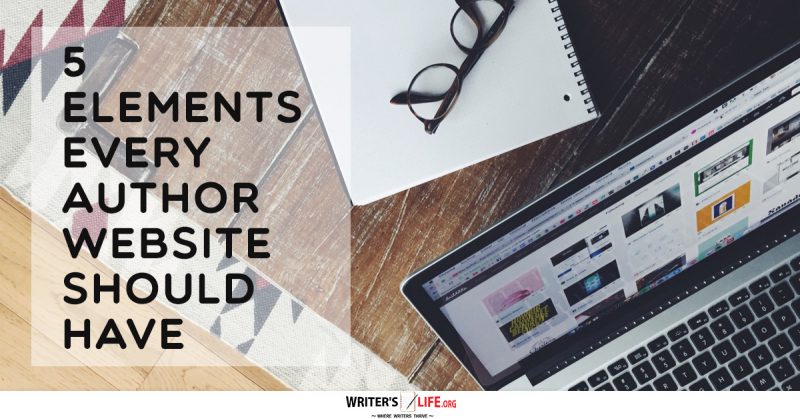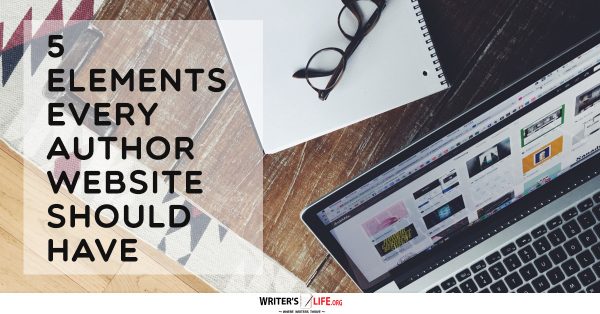 When it comes to setting up an author website many of us feel pretty intimidated. We can write stories sure, but understanding how to make a website eye-catching, well laid out, and remembering to include all the necessary information that is needed can feel a little daunting.
If you are about to set up your author website, knowing what's typically included is a good start.
Let's look at the 5 main elements every author website should have.
1. A kickass homepage
A good first impression is crucial. Your homepage is where most readers will land and it needs to clearly market who you are as a writer and what you are offering them. Choose a theme that represents your work - if you are a writer of horror stories, romance, comedies - make it obvious from the outset. A well-designed homepage will give your future fans a great first impression. They are more likely to think you are professional and more likely to trust that your work will be of high quality too.
Ask yourself:
When people arrive on your site would they know what kind of writing you offer from the outset? Have you set the tone and mood to reflect who you are? Can they easily navigate from the page to other parts of your website without getting confused? Do they know how to buy your book?
2. Testimonials
Testimonials are an important way to assure your potential readers that they are buying a professional, well-written book that other people love. If you can get social proof via testimonials from other readers, the press, other authors (the more well-known the better) and even celebrities this will increase your credibility and make people more likely to buy your book.
3. A bit about you
Readers don't just want to know about your work. They want to know about you as an author too. Make sure you include your personal story. Tell them your history, what makes you a writer, what inspires you and what kind of books you love. It's important to make your personality come through - don't write as if you were writing a CV. Make it funny, entertaining, engaging and interesting - your readers will feel more connected to you, and are more likely to become fans. Make sure you know where to draw the line though - readers want to get to know you, but they don't need to know every intimate detail of your life!
Make sure you include your contact information too - an email address, a phone number (if you like), and links to your social media profiles. If you have a media or press kit make sure you link to that. Make sure it is clear where readers can sign up for email updates or your newsletter - this is so important for you so you can build a contact database and get in touch with fans about future releases and important dates.
You can also have a page detailing your latest news, and any events you have coming up too.
4 . Your blog
Every good author website has an associated blog where readers can get to know you better, hear what you are up to, read your musings, and get snippets and excerpts of your writing. A good blog is an opportunity to communicate with your readers and will showcase what kind of writer you are. If you can consistently produce interesting and entertaining blogs that are loosely themed around your writing, this will bring your readers closer and make them trust in you more.
5. Your book and other products
Of course, one of the main aims for an author website is to increase book sales. It is therefore extremely important that you make it clear how to buy your book, as well as any other products or services that you offer. Make sure you make this obvious, and make the process as seamless and hassle free as possible. Doing so will lessen the chances of a reader becoming confused, frustrated, or changing their mind.
A good author website needs to function as your brand, a place where you can communicate with your audience, and where readers can get in touch with you, and a place where people can buy your book. It's so worth getting it right, so make sure that you do!