30 Non-Fiction Writing Tips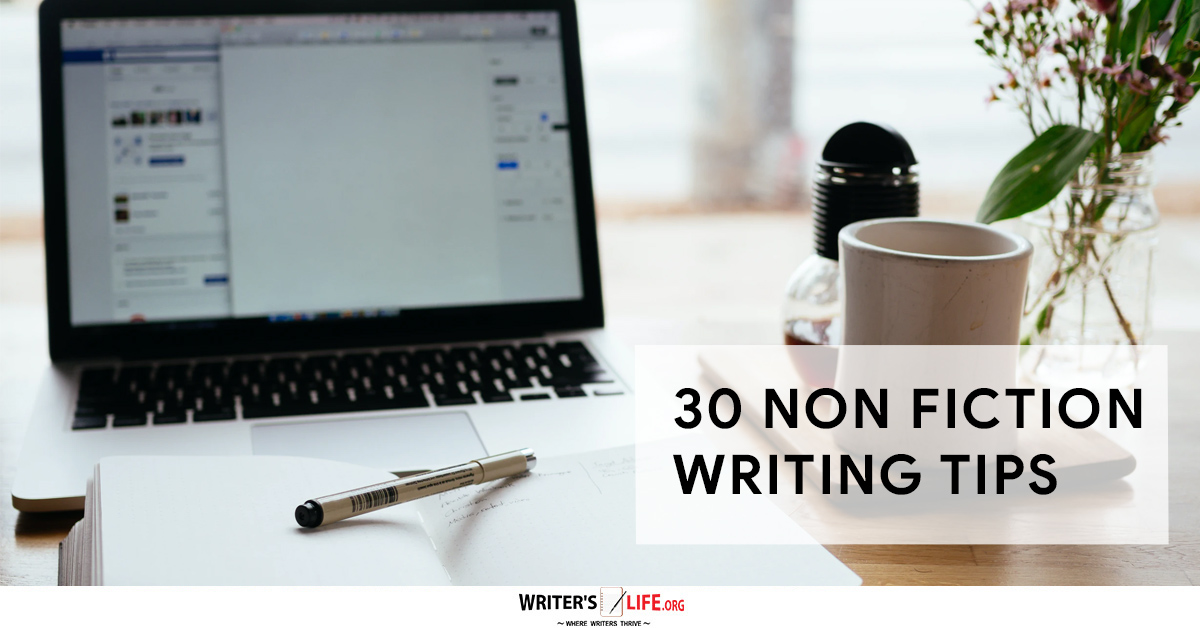 Improving your nonfiction writing is useful in so many areas of your life. From writing a letter to a loved one to writing an email to your boss, prepping for a presentation, or submitting a business proposal. 
Non-Fiction Writing Tips For Every Writer
Here, you can discover some great tips on how to make your nonfiction writing better.
Read the greats
Work on your personal voice
Discover new words
Write daily
Write with authority and clarity
Work on your research skills
Know your purpose
Check the tone
Create an outline
Let your first draft flow
Start with a hook
Choose the best work
Eliminate unnecessary modifiers
Watch your adverbs
Keep sentences short and sweet
Avoid complicated language and acronyms
Be authentic and genuine
Focus on one idea per paragraph.
Employ Active Verbs.
Avoid the Passive Voice
Mix Things Up. 
Check for repetition
Check for monotony
Avoid Run-On Sentences.
know your reader
be unique
Let someone else read it
Sense check
Always strive for improvement
By following these 30 great non-fiction writing tips you can improve your non-fiction writing by miles! Working on your non-fiction writing in this way will help you write more precise, effective, and interesting content - whatever you are creating it for. So next time you are writing a piece of non-fiction, be it a blog or a business proposal, make sure you follow the tips above and you should see better results because of it. 
Now you know how to write non-fiction, why not discover how to write a proposal for your non-fiction book?
Get A Free Writer's Toolkit By Visiting https://writerslife.org/gid