10 Writing Goals To Set Yourself Before The End Of The Year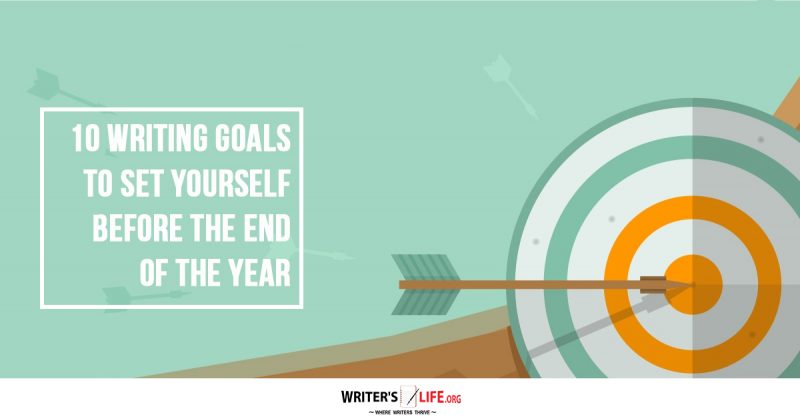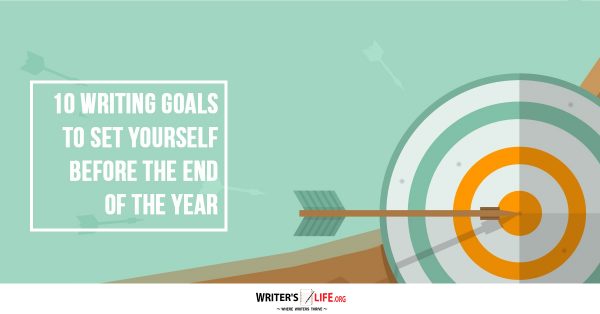 With the end of the year approaching there has never been a better time to take stock of what you have achieved around your writing this year and to see if there isn't time to get your head down and accomplish some last minute goals. This way you can end the year feeling satisfied with your writing progress, and ready to start 2018 with a bang!
So what are some excellent writing goals to set yourself before the end of the year? Let's take a look at some of them.
1 Get that book finished
If you are nearing the end of a novel why not motivate yourself to have one last push and get it finished before the end of the year? Imagine how proud you will be if you can start 2018 saying 'I've written a book, don't you know?'
2 Start that book!
It might be that you've been delaying starting your novel for the majority of this year. Now is the perfect time to sit down and get those first few chapters out. If you go into 2018 having already started, you'll hit the ground running, more determined than ever to get that novel down.
3 Make a list of publishers and agents to send your book to
If you want to get organised why not do some research into publishers and agents, you can send your novel to? Get a list together and make notes of their submission guidelines, so you are ready to start the new year by getting your novel out there - how exciting would that be?
4 Set up your author website
If you don't have an author website why not make it your goal to get this up and running by the end of the year? An author website makes you appear more professional and is a great platform to build your fanbase from.
5 Write ten blogs
Set up an author blog and write ten bogs for it, so you've got plenty of material to release in the new year.
6 Enter a writing competition
Why not use this time to write and submit something for a writing competition? Imagine if you won? What a great way to end the year that would be!
7 Get something published
Send off a short story or poem to a magazine or online publication. Seeing your work in print before the end of the year will be a massive confidence boost.
8 Write a Christmas themed short story
Feeling festive? Why not write a Christmassy tale that you can share with family and friends to get everyone into the holiday spirit?
9 Write every day
Why not set yourself the goal of making time to write each day until the end of the year? You'll feel so proud of yourself if you stick to it.
10 Write something for each member of your family
Whatever you are planning to get them for Christmas, why not make part of your gift a personal piece of writing for each member of your family - they are sure to be delighted with your thoughtful, touching present, and you'll get lots of excellent writing practice in too!
These ten writing goals are ideal to keep in mind and get done before the end of the year. Do you have any writing goals you hope to achieve before the end of 2017? Share them with us here!