How To Win Writing Competitions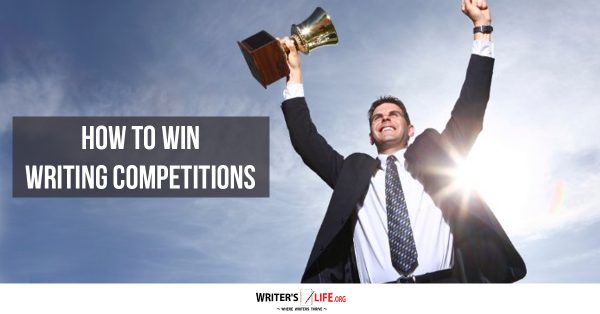 Entering writing competitions can be a great way to boost your confidence, to motivate yourself to write and even win some money while you are at it too.
Of course, producing the material and submitting to writing contests is time-consuming, and if you want to give yourself the best chance of success you need to put the effort in and consider how you can increase your chances of having your entry chosen as the winning one!
With that in mind here are some useful tips to get you started!
Read the rules
One of the most important tips when it comes to submitting to writing competitions is to make sure you have read the rules! If you haven't and you haven't followed them then your entry will be disqualified, no matter how promising it may be. Overlooking even the smallest detail can make your entry invalid and all the effort you put into carefully crafting your submission will go to waste. Worst of all you probably won't realise and just think that you didn't win, when actually if you'd only taken the time to check the rules thoroughly, you could have been in with a chance!
Start with lots of ideas
When you decide to enter a writing competition, it's good to start by brainstorming lots of different ideas, fleshing them out and then picking the best one. Even if you end up with two or three great stories, you can always decide which one is most likely to win once you've written them - or submit them all!
Think about the contest's theme and familiarise yourself with past winners
When you start to write your entry, it's a good idea to have already familiarised yourself with the theme of the contest, the style of publication and looked at past winners to try to get an impression of the types of things they are looking for. Doing this will help you to mimic the style and ensure that your entry fits in well with the theme and the tone of the publication overall.
Start well, be daring and write a fantastic ending
Your submission needs to stand out from the moment the judges pick it up. For this to happen, you need a great opener, a tightly woven plot, intriguing characters and an ending that leaves your readers satisfied or reeling. Short stories mean you have to be more economical than even with your use of language. Make sure that you make every single word count.
Don't forget to edit!
Remember, a poorly edited entry will be pretty off-putting so before you submit yours make sure you have checked and re-checked your story to make sure that it is formatted correctly and contains no spelling, punctuation or grammatical errors. It's also a good idea to give yourself enough time before the entry deadline to put yours aside and come back to it a few days later. Re-reading with a fresh pair of eyes can help weed out any errors or inconsistencies and enable you to give it that final polish before sending it off!
By following the tips above you are more likely to win the writing competitions that you enter. Doing so can be a massive confidence boost, and can also be very helpful to include in submission letters when trying to get your other work published too.
So why not spend some time in 2018 discovering great writing contests and submitting your work to them? After all, what have you got to lose?