Where To Find The Best Copywriting Jobs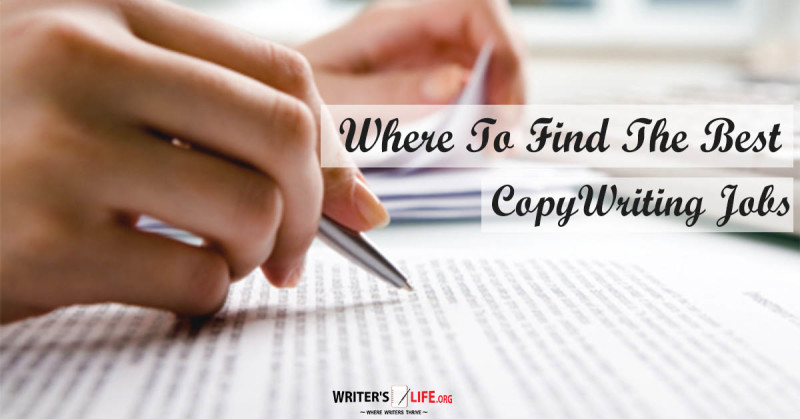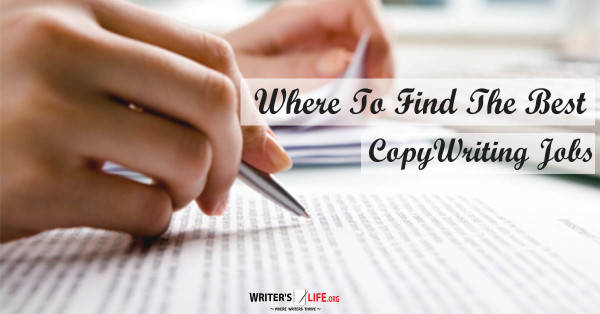 Whether you are just setting out as a freelance writer, or you have been writing for years, it is always beneficial to keep abreast of the latest writing jobs out there, and make sure you are taking full advantage of all different avenues and mediums through which freelance writing jobs are advertised. There are a wealth of copywriting and freelance positions waiting to be snapped up by you, and with hundreds of new jobs being advertised each day it's good to know sites to look at in order to find the best quality ones. So where should you look to find the best freelance writing jobs? Here are some great places to start.
BloggingPro Job Board - this is an excellent website which is regularly updated with well-paid blogging jobs posted by reputable clients. Blogging is an excellent way to start making money as a copywriter. You need to have a good, adaptable writing style, be able to engage the reader, and turn your hand to a variety of topics. If that sounds like you, you could do very well here.
Journalism Jobs - this site (as you have probably guessed by its name) focuses on positions or writing gigs for journalists, however if you are looking for an editorial role this is also a good bet. You don't necessarily have to have a journalism degree to apply either so don't feel daunted if you don't have qualifications, many publications are happy for newbies to send them ideas and samples and then will go from there.
LinkedIn - many people seem to be uncertain of LinkedIn's potential to help you find a job, but if you are proactive it can actually be a particularly fruitful resource. Make sure your profile looks great and then network away with likeminded professionals, get connected to people that matter, and you might find some very interesting opportunities come your way. Sign up for email alerts for jobs that might interest you too.
Morning Coffee Newsletter - this handy newsletter is delivered to your inbox on a weekly basis and is a good summary of a selection of the best copywriting and editing jobs on the web. The positions tend to be reasonably well-paid so this is definitely one to keep an eye on.
People Per Hour - this website has a huge variety of jobs posted each day. Be wary of some clients who think it is acceptable to pay far below the minimum wage, however it is easy and free to set up an account, and once you are in there are lots of interesting and well paid jobs advertised.
UpWork - while this is a site where you are likely to find some of the most appallingly paid jobs out there, there are a few little gems to be found. It is also important to remember that if you are completely new to the business UpWork is a good platform that helps get newcomers get up and started in the freelance writing world. Then you can build up your profile quickly, and  will start to get better paid jobs once your profile is more robust.
Remember you don't have to wait for the work to come to you. If you believe you can help a company with their content, or have a great idea for an article for a newspaper or magazine then why not approach them? A well written query letter could see you land yourself a fantastic copywriting job in a niche that you are passionate about, so get your portfolio looking great, set up a website if you can, and then start researching businesses, or publications you would like to work for and get in touch - you never know where it could lead.