What Is Sustainable Publishing?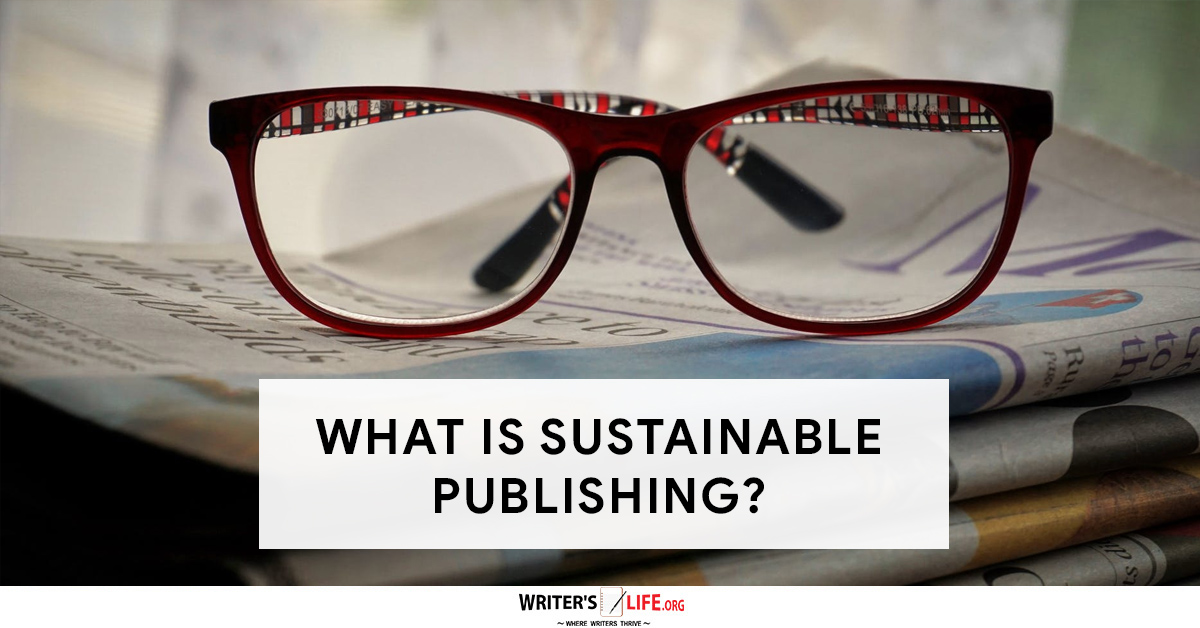 Have you heard of sustainable publishing? Read on to find out more!

In terms of media content, books are one type of content that is increasingly moving online in the digital age. The rise of ebooks may soon overtake the number of those that are physically printed.
Many of us still enjoy the feel of a book in our hands and love being able to turn back the pages ourselves. However, it is important to recognize the environmental toll that book printing and distribution take.
The ecological footprint of the publishing industry is worth considering. This is true when deciding how you want to make your book available to the public. Authors should also consider how they might get their book in front of their readers while causing the minimal amount of damage possible to the natural world.
The footprint of book publishing
The material books are made from - paper - comes from trees. In fact, around 32 million trees in the US are cut down and made into paper each year.
There are also several other factors to consider including:
Energy and water waste during the book production process.
An inefficient supply chain such as books that never get sold.
Greenhouse gas emissions - when transporting raw materials and between the manufacturers, distrusters, and readers.
Packing materials and the environmental cost of producing these.
The impact of producing and using digital reading devices, however, also causes environmental damage. So it is important to weigh up the pros and cons of each when considering how to publish and distribute your work. It is estimated that if a reader reads 50 books on their device, it will become carbon neutral.
Sustainable publishing - what can authors do?
Being traditionally published means your book will be available in print. For more established authors you might want to consider choosing a publishing house that has a commitment to protecting the environment. A company that is vocal about its good environmental practices can give authors who want to minimize their environmental impact peace of mind.
Doing some research will help you establish which publishing houses are more environmentally friendly.
You could also consider asking about limited initial print runs as well as using a print-on-demand service. This is where your book will only be printed if someone wants to buy it.
The Green Press Initiative is a body that is trying to conserve resources and reduce emissions in the print industry. They suggest lowering the initial print runs and then supplementing these with print-on-demand services to help keep waste down. Many indie publishers are already taking this on board.
Other questions to consider asking publishers include:
Do they use recycled paper?
Do they have an established environmental policy that they could share?
Are they using print-on-demand technology?
Do they try to source environmentally responsible retailers to work with?
Self-published authors can also help by choosing to go digital first. This is a far cheaper option with greater scope to make money as an author too. Of course, self-published authors often have the desire and the right to see their books in print too. Using a print-on-demand service keeps costs down and minimizes waste.
You could also consider changing the format of your novel to ensure that you maximize your use of paper. Reducing the use of title pages or end sheets can be helpful. A professional book designer could always make some suggestions to ensure your book remains looking great!
If you send out books sold yourself consider using recycled/recyclable packaging too.
The above are just some of the small starting points for authors looking to be more environmentally conscious. We can all do a bit, however small to reduce our carbon footprint, so these things are well worth taking into consideration.
Now you've learned about sustainable publishing, why not read about why being healthy makes you a better writer?
Get A Free Writer's Toolkit By Visiting https://writerslife.org/gid