Useful Writing Lessons For Beginners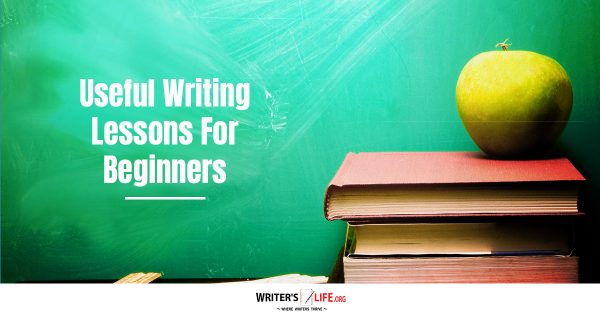 If you are just starting out as a writer knowing where to begin can often be overwhelming. For many would-be writers, the idea of sitting down and starting is exceptionally daunting, sometimes so much so that they keep putting their writing off and it ends up being a distant dream rather than an exciting reality.
It's important to make sure this doesn't happen to you, so here are some tips which can help you start off on the right foot, to get into the swing of things and avoid common pitfalls and mistakes.
Find a great writing space.
Claiming your writing space can help get you into the right mindset for writing. Make sure you find a spot where you won't get disturbed, where you feel calm and peaceful or revved up and inspired. Gather everything you need around you, notebooks, pens and pencils, books, your laptop - whatever you need so you've got all the tools to get started. Then just take a deep breath, and begin.
Little and often is best.
Every writer has a different way of working, but if you are just beginning, you don't want to burn yourself out too soon. Take it slow, but make sure you write something every day. If you can get into a writing routine, it will quickly become second nature to you, and you'll make steady progress too.
Start off your session with a quick writing exercise.
Sometimes we need to loosen our writing muscles and get those creative juices flowing before we start trying to write a new piece. Doing a quick five-minute writing exercise can clear away the cobwebs, get rid of all the weird and wonderful things going on in your mind and help set you up for a productive and creative writing session.
Let your imagination run free.
Censoring yourself at this early stage is one of the worst things you can do. At this point try as best you can to silence any critical voices and just let your imagination run wild. Remember, in fiction; anything can happen so just try to relax your mind and be as experimental and inventive as possible.
Read lots
Read as many books as you possibly can. These will give you insight and inspiration and help improve your writing too. Always make sure you have a book on the go!
Have fun with it!
No one is going to tell you that writing is a picnic all the time, but also it is important to remember that it is supposed to be fun! Make sure you don't put too much pressure on yourself in the beginning stages and just take great pleasure in knowing you've begun to follow your dreams.
By following the above tips, you are sure to get your writing off to a great start. Remember, though hard at times, writing is also incredibly rewarding, cathartic and lots of fun - so don't wait around another day to get started, just get cracking and see where it takes you!