Tips To Jumpstart Your Creativity & Boost Your Writing Career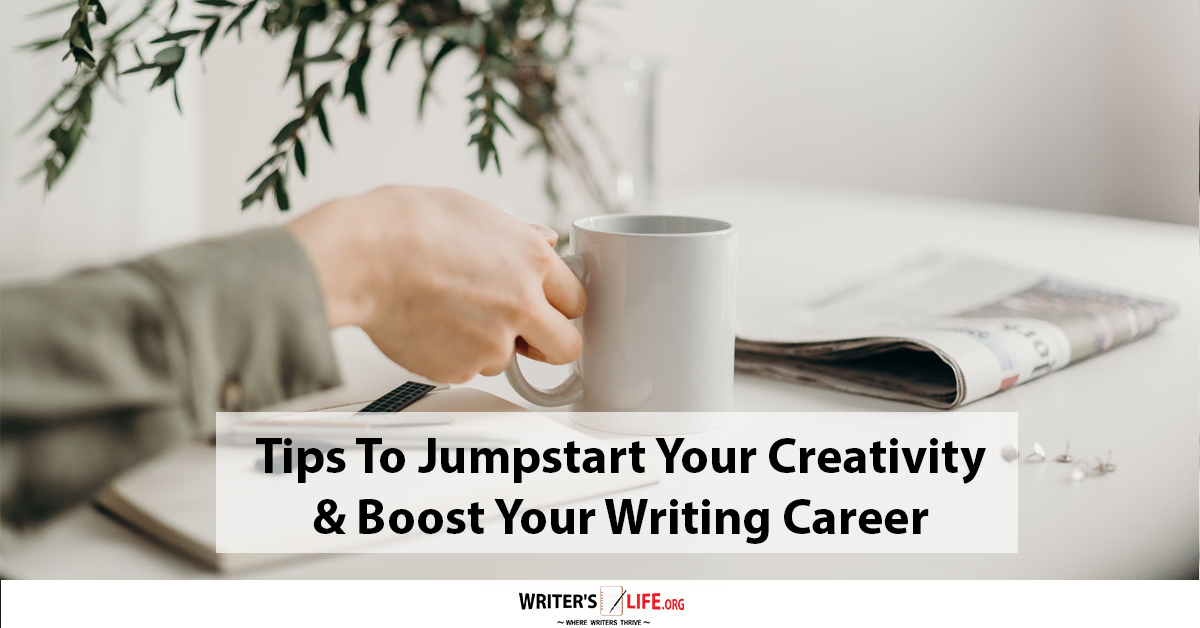 Do you need some motivation or inspiration to help give you new ideas? Do you want to get back into the writer's mindset, or to boost your writing and get career that you've always dreamed of having? these tips can help.
Every writer faces challenges along their writing journey, and below are some tried and tested methods to help boost your writing and ensure you overcome these obstacles with ease.
Boost your writing with these top tips!
Read more
Many writers barely find the time to write, let alone the luxury of sitting down to read a book. The truth is, though, if you don't read, your writing won't be any good. You have to treat reading as a kind of study. This means you don't light some candles and kick back in a bubble bath to read. You select a variety of books purposefully, both within and outside your genre. You learn how to both skim the work and become eagle-eyed so you can pick out parts that resonate with you, ideas that inspire and get a good understanding of the structure of the story too.
Do some research
While reading stories can massively boost your own writing skills, you need to be committed to doing more than this. Research is a natural part of writing, and you should hone your research skills to help to ensure your work is detailed, thorough, and factually correct. Research also brings with it lots of ideas and points of interest that can be used to write other pieces. Keeping a bibliography of sources and reference texts can help you stay organized and turn to the same fruitful sources, time and time again.
Find your voice
To be a real writer, you need to discover your unique writer's voice. Don't try too hard to be the next [insert famous author's name here], instead work hard to find your own unique sound. You need to find a tone and style that feels natural, not forced, and one that feels the most authentic to who you are.
Create a challenging writing routine
All successful writers know that writing frequently is the key to success. It would be best if you created a writing routine to help ensure you remain productive and effective. Be realistic about what you can achieve, but at the same time, don't go easy on yourself. Make sure you are challenging and always pushing yourself to produce your best work yet.
Work to know your audience
The most successful writers will strive to get to know their readers as intimately as they possibly can. Every time you begin a new piece, in fact, every time you start to write, ask yourself. Who are you writing for? What knowledge do they have? Do they harbour particular expectations? Will they have particular goals in reading your work? Defining your audience in this way means you'll write with purpose, and your writing is more likely to be received by them well. 
Practice the craft
There are lots of different ways you can practice the art of writing. While putting pen to paper is one of the most effective, this isn't enough. Just writing will teach you a lot, but there are so many more ways to study and practice and experiment and improve. You need to be willing to set aside time to learn about the craft and explore it like you would learn a new language. If you do, you'll discover some invaluable advice that will help make your writing the best it can be.
Submit widely
Make sure that you don't let yourself get away with doing all this hard work without anything to show for it. Serious writers submit their work. So if you want to get serious, send your writing to agents and publishers, and get it out there. Submitting to a variety of different publications gives yourself the best chance of success. Because it takes a while to hear back, it's generally considered acceptable to send your book, short story or article to several publishers and agents simultaneously - you never know, you could end up with a bidding war on your hands!
Follow the above tips to help ignite creativity and boost your writing career. Good luck!
So now you've learned how to boost your writing career, why not discover what the best jobs are for writers?
Get A Free Writer's Toolkit By Visiting http://www.writerslife.org/gid