The Simplest Way To Write A Book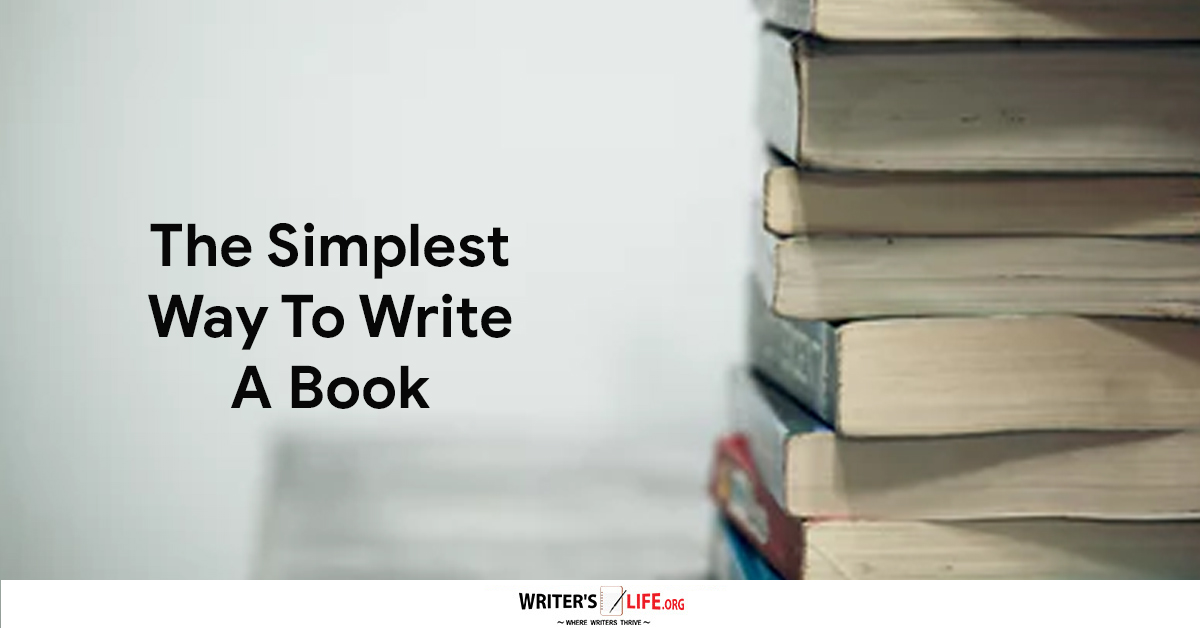 If you want to discover the simplest way to write a book, read on! There are many difficult things about the writing process, but getting the words of your story out onto the page in the first place is an obstacle with which many people struggle. Writing a book is a huge commitment and an investment of your time, patience, money, and so much more. That's why so many people start to write a novel and never get around to finishing it. 
However, if the art of writing a book could be broken down and simplified in some way, more people might have a chance of getting to the finish line. To write a book, you have to start it; it's as simple as that - and no writing tip in the world is going to help you if you don't. Decide what you are going to write and then start.
Secondly, you need to find the motivation to continue to write your book until you have finished it. Many writing obstacles may get in the way of yo writing journey. However, by preempting these obstacles and having an action plan, or counter attack ready for when they strike can make all the difference. Then you've got to finish it. No one's going to read an unfinished book, no matter how close you got. So that's pretty important too.
So how can writers help themselves achieve this? Here are some simple steps to follow:
Decide what you are writing about
Get your plot laid out, do some research, sketch some chapter outlines, and feel confident and prepared that yours is a good story worth reading.
Set a goal of words per day or week
Give yourself a daily word count goal, or if you know you can't write daily, then give yourself a weekly word count goal. Don't let yourself ever fail on this. No matter what.
Find time to write
Make sure you set aside time to write and make that time a priority for writing. This is so important if you want to get that book finally finished.
Set up some goals and deadlines
Having goals and deadlines, both long and short and big and small, can help keep you on the right track.
Commit to sending it off
Once you've finished your novel, you need to be prepared to ship it off. Give yourself a deadline for this, too, and then make sure you stick to it. It can be all too easy to continue to procrastinate to the point where your finished manuscript remains gathering dust in a drawer forever, and you've come this far, so don't stop now.
Expect and prepare for failure
Your book will get rejected; you will get bad reviews; you will feel disheartened. Prepare for this and learn how to manage it without letting it destroy your confidence. Have a robust plan for self-publishing in place as a backup.
Keep writing
Whatever you do, don't stop writing. The more you write, the better you'll get. If this is your dream and your passion, don't let anyone stand in your way.
Sounds simple right? Well, the truth is that it is. If you want to write a book, you can. The only person that will stop you is you. So use the above as a guide, commit to it, and then do it, and you'll have your published novel in your hands in no time at all!
So now you've learned the simplest way to write a book, why not discover some easy marketing tips for writers?
Get A Free Writer's Toolkit By Visiting http://www.writerslife.org/gid