The 5 Things You Need To Make A Living As A Writer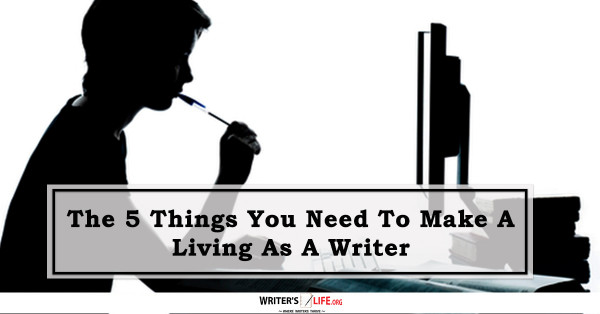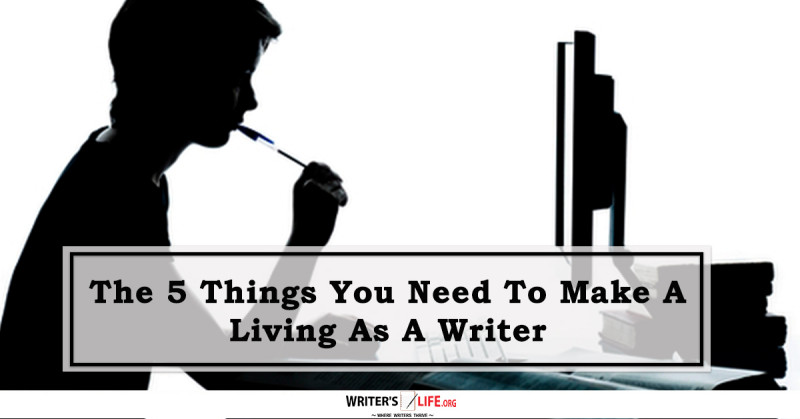 Making a living as a writer can be tough at times. If you rest all your hopes on getting that book you've been working on for the past five years published, you may find it pretty difficult to make ends meet! While it is important to follow your passions and dreams, making a living as a writer often requires compromises.
We all know how difficult it is to land a lucrative publishing deal, some writers never end up getting one at all. While the rise of self-publishing means that there are options for writers who have written a book to try to sell it themselves, this still doesn't guarantee a good income.
Even with the best marketing plan in the world and lots of time to dedicate to getting your book out there, there is still always an element of luck required when it comes to those books that take off, and those that only sell a handful of copies.
So if you don't want to go back to your boring desk job, yet aren't making millions out of your book sales, what can you do to make a living as a writer?
Radio Scripts and Plays
Writing radio scripts and plays can be another way to make money while still allowing your creative juices to flow. Writing a radio play doesn't guarantee you money of course, but the competition is far less fierce, and you could end up being the creator of the next Archers! If you haven't tried your hand at writing a script before, why not give it a go? You might develop a real passion for it.
Article writing
The demand for content is huge. Writing articles might not be as romantic and fulfilling as novel writing but it will certainly pay the bills, and you'll always be able to find clients who need your services. The pay rates vary hugely for this sort of work and it's important to be aware of scams - either jobs that look too good to be true or ones that refuse to pay more than a few cents for a lot of copy.
Editing
If you are a writer no doubt you have developed an eagle eye when it comes to editing. Why not use your skills and set up your own editing service? If you can read over other peoples work, be it fiction or non-fiction, and provide them with an error-free manuscript, you can end up making a fair bit of cash.
Other paid creative work
Don't limit yourself only to novel writing. There are plenty of magazines out there who will pay handsomely for short stories, poems and other creative pieces too.
Website copywriting
Websites need copy, so why not get a job as a website copywriter? Or set up your own business to do so? Website copywriting is varied and exciting, and learning how to write for the web, grab your reader's attention and create shareable, engaging content is a useful skill to have.
So next time you are wondering how to pay your bills, why not investigate some or all of these options and see if you can find new ways to be a writing success?!