Why Structuring Your Day Is So Important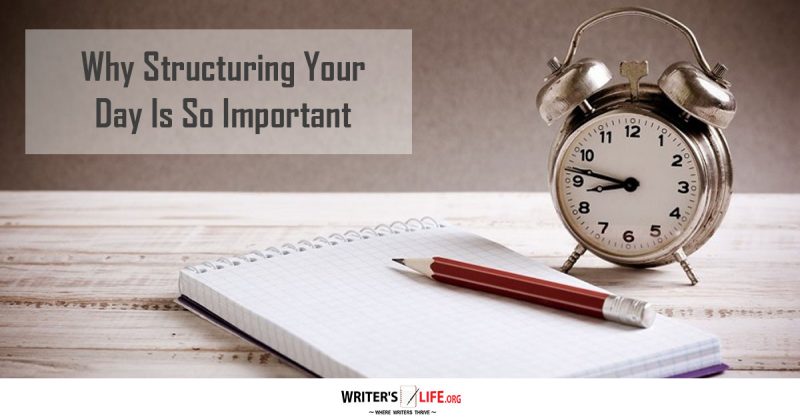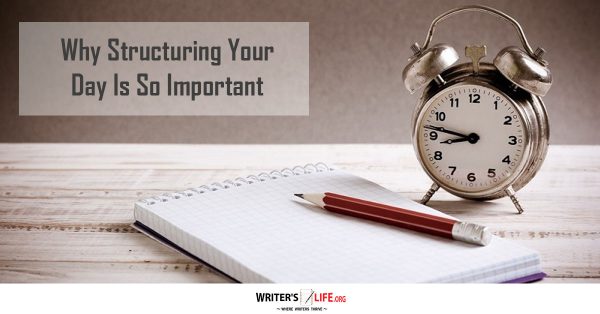 Every writer knows that writing takes discipline. It also takes dedication, creativity, motivation and the willingness to learn and improve each and every day.
But perhaps the most essential thing writers need is structure. They need to set goals, to create a writing routine, and to make writing become a necessary part of their daily lives.
If you want to achieve your writing goals, to eliminate procrastination and ensure that you feel productive and satisfied with your writing progress then structuring your day is essential.
While every writer will have their own preferred writing times and ways to fit writing into their lives, as well as different sets of personal circumstances, there are certain things you can do to ensure that you establish a writing routine that works for you.
Here are some tips to help you set up a great structure, enabling you to dedicate yourself to your writing, become more productive and make sure you have time for the essential things in your life too.
Set clear goals and deadlines, then work out a routine around them
Once you know what you want to achieve you will have some idea of what you need to do to get there. You can set up a writing routine which will fit around your goals and the amount of time you have to write.
Make more time for writing
Before you set up your daily structure, try to make more time for writing. If you sit down and work out where you might be able to free up some time you may be surprised with how much more time you can dedicate to your writing.
Make writing a daily habit
Writing every day will help keep you in the writing zone and continue to progress. Even if you can't dedicate hours each day to your writing, find some time to make sure you do it daily, and you'll feel great.
Write at the same time every day
Having structure is all about trying to make writing a habit and having set times each day where you write will help train your brain to know that when that time comes, it's time to focus and get ready to let the creative inspiration flow.
Have a dedicated writing space
If you can, having a calm, organized space where you can write each day will help you immediately get in the zone and feel in the right frame of mind to be at your most creative self.
Monitor your productivity and aim to do the same each day
Once you know how much you can realistically achieve each day try to stick to the same level of productivity. Only you know what's right. Don't overstretch yourself though; otherwise you'll continually be trying to catch up and feel disheartened you aren't achieving what you'd like to.
If something isn't working, tweak it
Structure can be fluid and flexible. If something about your writing routine isn't working any more, experiment with what might work, move things around until you find the right way and your writing time will be all the better for it.
These simple tips will help you structure your day so that writing becomes part of your routine. Doing this will help you become so much more productive and feel as though you are always moving closer towards your goals.