Should You Write A Prologue?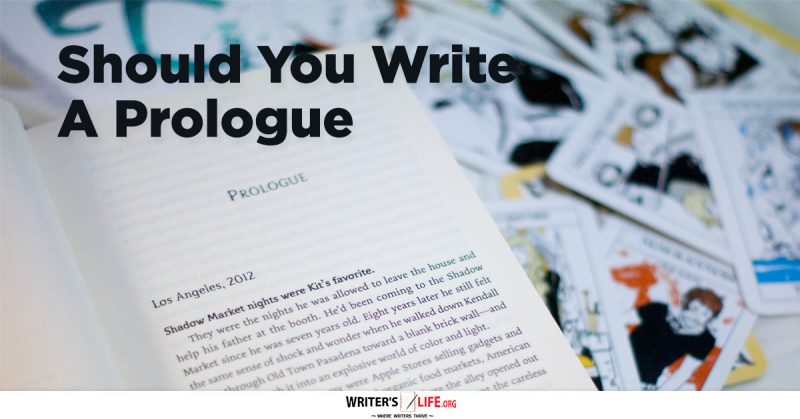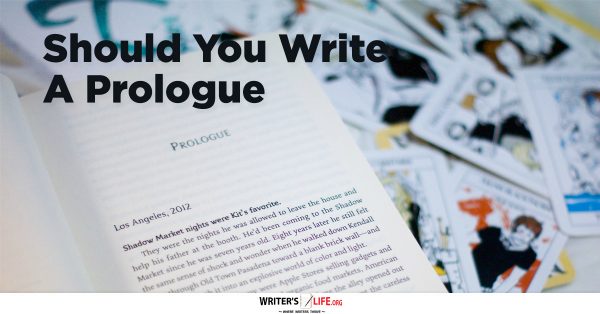 There has been a long-running debate when it comes to including a prologue in a novel. Many writers, editors and publishers claim to be dead against it. Others argue that a prologue can be a useful device to set up the story and introduce readers to the book.
The truth is that there may be no right or wrong answer, and it all depends on how well you write your prologue and what the point of it is that should make your decision for you. Let's look at how a prologue is used, the positive's and negatives for including one, and whether it is right for your story.
What is a Prologue?
A prologue comes before the first chapter of your book and could be absolutely anything - a short passage, an extract from a letter, a snippet from your protagonist's life years before the events of the story take place or years after. It's really up to you. However, your prologue must have some purpose. The idea is that once your readers read your prologue, they are excited and intrigued to see how this little extract fits into the rest of the plot.
Prologue don'ts
Don't overload with information.
The prologue isn't a place where you get to simply dump a load of information on your reader. That's no way to introduce them to your story. If you are desperately trying to give your reader lots of weird and wonderful facts about the world you have created, about your characters history and so on, their eyes will just glaze over - and that's before they've even got to chapter one!
Don't make it skippable.
Your prologue is going to be the first thing that your readers read when they open your book. It, therefore, better well make an impact on them! Your writing should be fresh and exciting, the details should excite and interest them, and it shouldn't be so long or so dull that the simply skip over it to get to the 'actual' start of your book.
Don't make it irrelevant.
When you have finished your book, re-read your prologue Is it necessary? Does it add to the story? Does it fit into your book? It might be a case of 'killing your darlings' but if your prologue isn't bringing anything to the story, just get rid of it.
Don't make it too long.
A prologue isn't supposed to be a massive long introduction to your book. In fact, it should be significantly short than most of the chapters in your book. If yours isn't, it might be time to take another look at it and consider how you can restructure your prologue to ensure you keep it short and sweet.
So when is it useful to use a prologue?
A prologue can be helpful as a way of introducing some material, a significant event or scene that is out of time with the rest of the story. They should help readers understand the plot or perhaps a relationship between two characters, or something about the world they live in, but that doesn't take place during the story or isn't central to the main plot.
At the end of the day, if you do decide to use a prologue then all you need to remember is that it must make an impact. Whether you are sending your novel to publishers and agents or you are self-publishing, the first words your readers read must be compelling and impressive - however you decide to start your book.