Self-Publishing Success – The Authors That Made It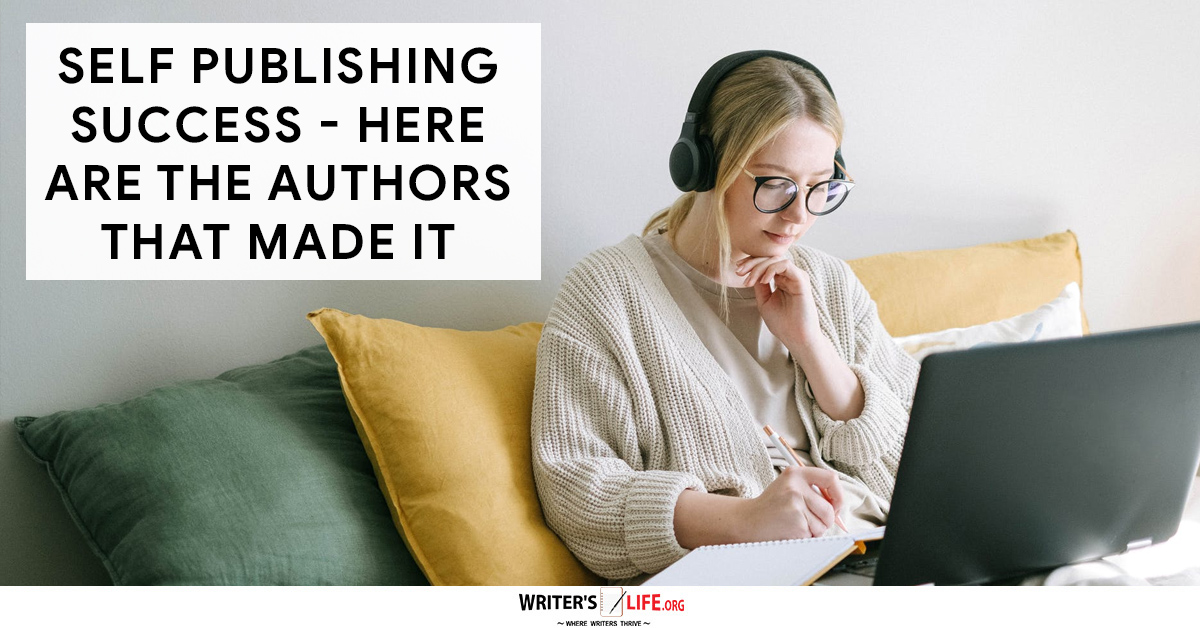 Self-publishing success stories might seem few and far between. Many writers find fame and fortune this way, so read on to discover who they are!

Self-published authors sometimes worry it's seen as the 'lesser' publishing route.  The one reserved for authors who weren't good enough to land traditional publishing contracts. However, nowadays more and more authors are actively choosing to self-publish and have become incredibly successful because of it. 
If you can't decide whether indie publishing is right for you, here are some amazing self-publishing success stories from authors. Ones who might well inspire you to take that leap. 
Self-publishing success - the authors that made it!
LJ Ross
Louise Ross whose pen name is LJ Ross is the author of a hugely popular crime thriller series, DCI Ryan. Based in Lindisfarne, a small island in Northumberland, the rugged coastline and tough-talking detective had everyone hooked from the opening lines. Selling over 5.5 million copies worldwide. Ross turned down offers from publishers opting for the self-publishing route because she loves the process. Dubbed "the Queen of Kindle" by the Sunday Telegraph, Ryan really shows what a writer can do - all by themselves. 
Mark Dawson
Mark Dawson did have a publishing contract but decided to opt for self-publishing, because he was unimpressed by the publisher's commitment to his work. 
He's now sold over 4 million copies of his books worldwide and has a seven-figure income.
He's a massive fan of the self-publishing route saying: "self-publishing has enabled me to build the career that I always dreamed of having. With the ability to make decisions for my own books that might not necessarily have been taken by larger organizations. Traditional publishers print thousands of new titles every year, and there was always the danger that my stories would be forgotten. That proved to be the case, and, with no sales, there was no appetite for any more books from me.
My choice to go it alone hasn't closed down other avenues for reaching readers, either. I have a print-only deal that sees thousands of my books in stores. I have licensed most of my books to audio specialists who can do a far better job of selling in that medium than I can. I've also sold film and TV rights and will have a comic adaptation of one of my franchises coming in the next twelve months. My decision to self-publish in 2012 has proven to be the best I've ever made."
Howard of Warwick
Howard of Warwick is the pen name of Howard Matthews and before he became a massive hit was told by agents and publishers alike that he shouldn't bother. His work is unique and he crosses the genres of medieval/crime/humor. Which is one of the reasons traditional publishers didn't believe there was a market for it. However, they couldn't have been more wrong because he's now sold over 100,000 copies of his Chronicles of Brother Hermitage series. This shows that even unusual niches can be highly profitable. 
Rupi Kaur
Poet, Rupi Kaur writes and illustrates all his own work. Her debut collection, milk and honey, she self-published at the age of 21. It was later picked up by a traditional publisher.
In an interview, she said that self-publishing empowered her to overcome her socially marginalized status: "The literary world didn't even see me. I was a 20-year-old, brown, Punjabi Sikh woman from a working-class immigrant family".
Rachel Abbott
Rachel Abbott (real name Sheila Rodgers) sold over 3 million copies of her books. She has the incredible claim of being the first indie author to get to the  #1 spot on Amazon. In 2015, Amazon revealed that she was the UK's bestselling independent author for the last five years. Abbott claims she only wrote her first novel as "a bit of fun". However, her success does show just how many indie authors can achieve if they are prepared to put the work in.
These success stories prove that indie authors can make money and become bestsellers without the help of a traditional publisher. If you are sitting on the novel and not sure whether to go for it, you can use these stories to inspire you. You never know, the next big thing could be you!
Now you are hopefully inspired by these self-publishing success stories, so why not ask yourself these questions to see if self-publishing is right for you?
Get A Free Writer's Toolkit By Visiting https://writerslife.org/gid