Quick Changes To Make Your Copy More Effective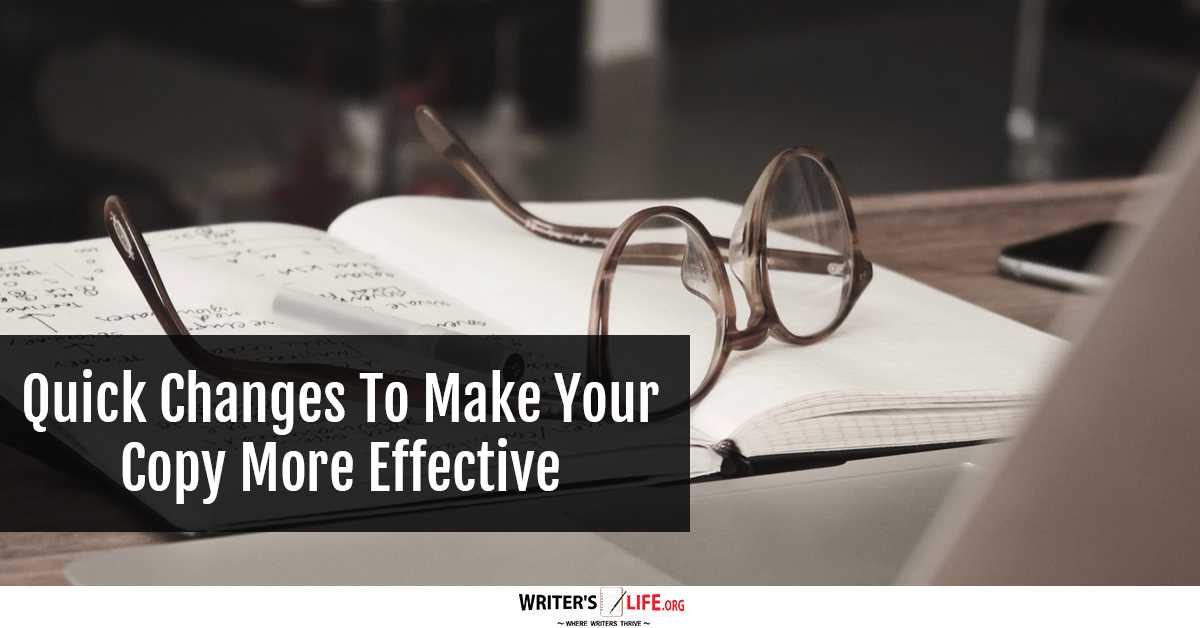 If you want to learn how to make your copy more effective, these useful tips will help you create slick, smart, targeted copy that will motivate your readers to act!

If you are a freelance writer, you'll know that it is a world where time is tight, there are always deadlines to be met, pitches to win, and clients to chase. Therefore the ability to create effective and powerful copy quickly is essential. If you understand how to make a few quick and simple changes that can make your text stand out and apply them to whatever kind of piece you are writing, you'll be able to deliver content that will impress your clients and help boost your freelance writing business as a result.
So what are some quick changes you can put in place to make your copy more effective?
Let's take a look.
Manage your internal content links
By making sure that your internal content links are robust, relevant and, most importantly, working, you can improve your site health, your SEO and provide a better experience for your audience which will improve your reputation and strengthen trust at the same time.
Make sure your copy is persuasive
Understanding how to make your content persuasive will ensure that it delivers the expected results. Every single piece of copy you produce as a content writer has a purpose. Be clear on this before you start. Then make sure that every single word you include in your piece is considerate of that purpose. Whatever the goal is, if you focus your writing around that goal, it is going to be far more effective and powerful than if the goal or purpose remains undefined or vague.
Create a content copywriting checklist
This may take a little investment of your time to begin with. However, having a quick-fee checklist to refer to and go through after you have written every single piece of content will ensure that you consistently deliver excellent copy. It will also make sure you don't forget to include something important. Which can be all too easily done when juggling multiple projects with different deadlines).
Know your vices
A good content writer will consider their weaknesses just as well as understand their strengths. We all have bad habits that we've picked up over the years, and acknowledging these will help us to be able to do a much quicker check and polish of our content and pull these out and amend them without wasting too much time.
Keep it simple
Compelling copy is copy that is easy to understand. Don't let the temptation to show off your in-depth knowledge of a topic get in the way of delivering your message to a general audience. If you want to write copy that makes an impact you need to have the ability to explain complex ideas in a way that someone with little or no knowledge can find accessible. Scan your writing and pull out instances where the language you've used it overly academic or where sentences are too complicated, your reader will thank you for it.
By using the above strategies, you can quickly make significant improvements to your copy. Why not give them try today?
So now you know how to make your copy more effective, why not discover how to get ahead of the game in copywriting?