Preface, Foreword, and Introduction – What's The Difference Between Them?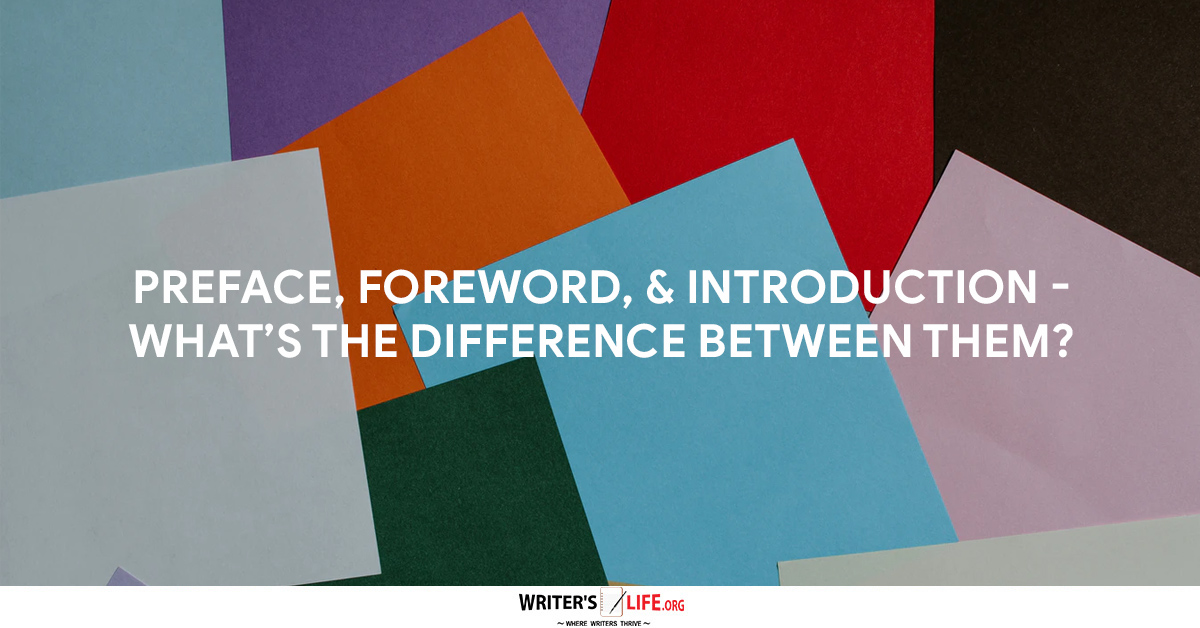 When it comes to gathering the front-end matter for your book you might rightly find it a little confusing. It's to gain clarity around the difference between a preface, foreword, and introduction. However, distinguishing those differences is important if you intend to use them. Each has different functions and you can ensure you label your own work correctly.
Preface, forward, and introduction - everything you need to know
Let's take a look at each of them. 
Foreword
A foreword tells readers why they should read the book. An author wouldn't usually write their own foreword. The person who writes the foreword is usually someone with a level of expertise related to the book's contents. This makes them a reliable and trustworthy source that will help encourage readers to purchase it. When choosing someone for a foreword, their job position, title, or name recognition can be key in helping to boost book sales. 
Preface
A preface acts as a short introduction to the book and authors usually write these themselves. A preface can be used to explain why the book has been written. It can contain the purpose, and why the reader should want to discover more. This is an opportunity for the author to make a unique kind of sales pitch. They can appeal directly to potential readers to motivate them to buy. The most successful prefaces spark curiosity and help to build author's credibility. They'll demonstrate how you are the ideal person to have written this book. Also why readers should trust you as an authority on the subject matter. 
Introduction
An introduction introduces readers to the central themes and topics of the manuscript. An author typically writes the introduction themselves. This helps to prepare readers for what they can expect should they continue to read. The introduction doesn't necessarily stand alone from the content of the book. You could write it in a different tone and style, but rather would link into the first chapter. So it's coherent and related to the content of the book, but also distinguishable from the rest of the book so much so that it must be kept separate from the text itself. 
Authors can use an introduction to establish their promise to the readers, to explain any methods or theories or definitions on which the book is based and that will help enhance understanding of what's to follow. In the introduction, you can tell readers what they can expect to gain from reading your book.
Preface, foreword, and introduction -these three different front-matter elements all have their uses, but using them correctly in order to be effective will avoid any embarrassing errors. Using them to convey necessary information to your readers can be hugely beneficial and contribute largely to your book's success. 
So now you know everything you need to know about preface, foreword, and introduction, why not learn more about grammar mistakes writers make?
Get A Free Writer's Toolkit By Visiting http://www.writerslife.org/gid