How To Use Facebook Advertising For Your Writing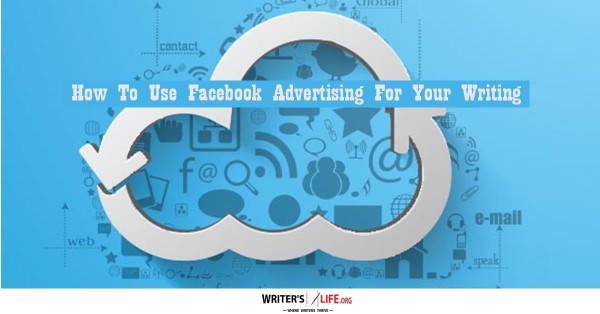 If you are a blogger, self-published author, or freelance writer of any kind you should be trying to get your work seen as much as possible. Sharing your work on various social media channels can really boost your profile, help you gain interested followers, and ultimately (which is of course the main goal) have more people read your work.
Using Facebook advertising can be very powerful. It's targeted advertising tool allows you to showcase, or alert an audience who are already interested in the kind of work that you do. It can help you to sell more books, to get more people onto your website, and to grow your business. You can set your own budget to ensure you feel comfortable with what you are paying out, and, if done correctly, the results can be staggering.
Here are the different ways you can use Facebook advertising for your writing.
Sell more books
Creating a simple but effective advert for your book can quickly boost sales. The key is putting time and effort into creating an eye-catching ad that is going to make your audience sit up and take notice. If they do choose to click on your advert then the next step is to ensure that the page it links to provides them with all the information they need to cement their decision to buy, and a simple, obvious way to then purchase your book. You can select your target audience i.e. age, gender, interests, to ensure you advert will only appear to those who are likely to click on it.
Get more likes
Having an author page on Facebook is important. The more places where you have a strong presence the better. Of course if you can get lots of likes on your author page you will have more authority. An author page with thousands of likes is going to attract more readers, and anyone who subsequently clicks on it will believe you are popular and have a good following - therefore will trust that your work is worth reading! Create an ad that encourages people to like your page - you can also encourage them to sign up to your email list through the Sign Up button, so you can then use their contact details to send out further advertising in the future.
Promote events, book tours, and courses
If you have a book tour coming up then use Facebook advertising to get the word out. If you have put together an event such as a writing course or workshop, again, using Facebook advertising can help. Remember people have to trust in your authority before they will be convinced to buy so ensuring that you have lots of likes first, and that you have plenty of useful information and testimonials on your website will convince more people to come to your event. Remember to use Facebook advertising alongside other methods such as writing a blog post and sending out an email advert.
Alert people to freebies
If you are doing a free book promotion, setting up a Facebook advertising campaign is a great way of letting people know that they can get your book for free. Doing a free book promotion is a fantastic way to get your book seen by as many people as possibile, which will hopefully lead to you having some dedicated fans next time round.
Using Facebook to promote yourself and your writing can be extremely powerful. Because you are able to control everything from the audience you target to the amount of money you spend, why not give it a go, and see how effectively it works for you?