How To Hit Your Target Word Count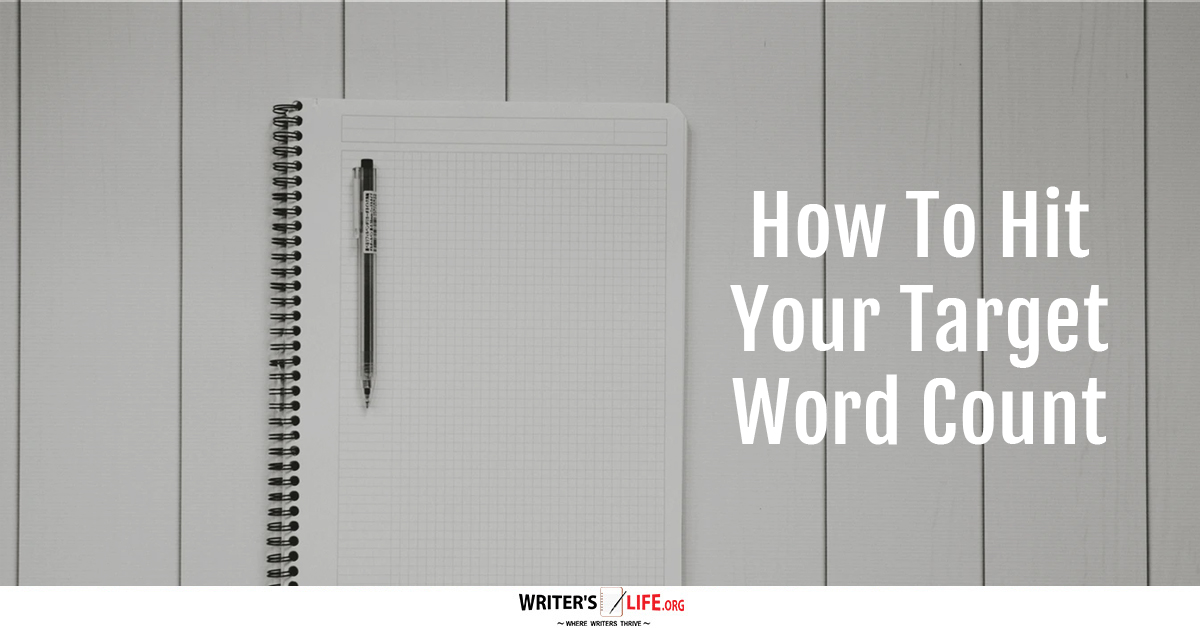 If you want to hit your target word count, read this! Most writers will agree that setting target word counts can be a helpful way to ensure that they make progress. For both freelance writers, fiction writers, and content writers, setting word counts will ensure that you move forward. It will mean you are taking on the right amount of work, and that you have a good work/life balance.
By setting a word count, you can ensure that you are making the best use of your time. You will have a clear, simple goal that will keep you motivated to work hard to ensure you reach it. You can also use a word count setting to help better manage your time. This means that if you write x amount of words a day you'll be finished with your novel by the end of the year.
However, hitting your word count can sometimes be tricky. If you keep failing at reaching your target words, your goals can move further and further out of reach. This can have a severe effect on your confidence and motivation. In the worst-case scenario, mean that you end up missing deadlines or never finishing the novel to begin with.
So what are some helpful tips to ensure that you stay on track and keep hitting those word count targets? 
Hit your target word count with our top tips!
Don't involve too many other people
Bouncing your ideas off others can be useful, but do it too much, and it could start to become a case of 'too many cooks spoil the broth.' Trust in yourself and your intuition and don't let other people's opinions sidetrack you too much otherwise, they might weaken your idea and leave you feeling confused, which will make it challenging to start, let alone hit your word count goal.
Keep initial research to a minimum
While it's good to research articles and seek out relevant information to help make your story more believable, you can do too much research initially and find that a lot of it goes to waste. You might also find that you feel you have to include your discoveries in your writing, which could make it difficult to follow through with your original idea, or make your writing too complex. Figuring out how to overcome these obstacles takes up time and energy that could be better spent just writing!
Be realistic about your goals
If you keep failing at reaching your word count goals, perhaps you need to reassess whether you are stretching yourself too thin. Of course, you need good self-discipline and should be up for challenging and pushing yourself. Still, if your goals are unrealistic, perhaps you need to sit down and work out how much time you can dedicate to your writing as well as how fast you can write, and adjust your targets accordingly.
Get organized before you start
The better organized you are at the beginning, the easier it will be to hit your word count. In novel writing, this is achieved through careful plotting and outlining before you start to write. In article or blog writing, it's by crafting outlines, working through your main points, and dividing the piece into sections to help make it easier and ensure you don't get stuck or run out of ideas when you are only halfway.
Write first, edit later
If you get too bogged down in the editing process, it can be challenging to stick to your writing goals. Instead, make sure you hit your word count first, and then carve out some time afterward to edit. You'll feel like you are making much better progress than if you try to perfect your writing as you go.
By using the above as a guide, you can become better a hitting your word count goals and will see yourself making much better and more satisfying progress too!
So now you know how to hit your target word count, why not learn more tips on how to write your book faster?
Get A Free Writer's Toolkit By Visiting http://www.writerslife.org/gid