How To End Your Novel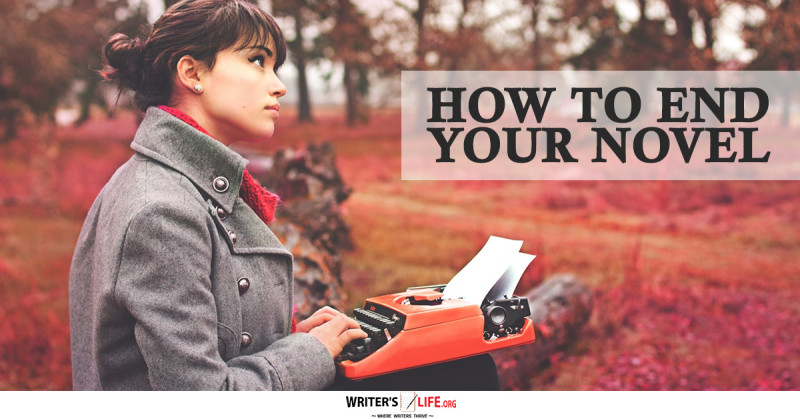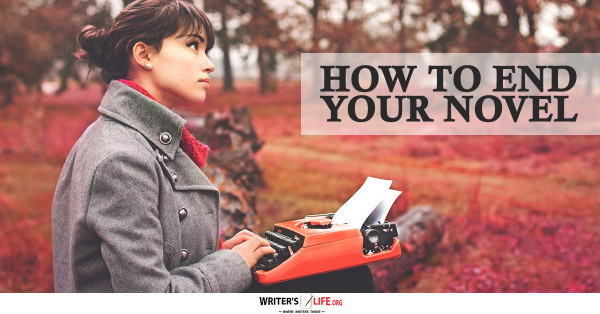 When searching for advice on how to write a novel, you may have noticed that much of it focuses on the opening.
This could be anything from 'the best way to start your novel' to 'how to get your reader hooked by the end of the first page.'
Of course creating an exciting, unusual and attention grabbing opening for your novel is  important -without one the reader may never get to the end!
However, whatever you do don't think your work is done until you have finished every single last word, and that means creating an ending that is going to satisfy your reader, and leave them wanting more.
If you ending is thoughtless, nonsensical or just plain boring then that will be the lasting impression you leave on your reader - and studies have shown that the last impression is the one that sticks.
Let's look at it from a different perspective. Say you are online shopping, you find a fantastic website which offers exactly what you want at a great price, there is a helpful description, a quick dispatch time and a money back guarantee. They even offer you are great discount as a first time customer - brilliant!
You pop it in your basket and head merrily off to the virtual checkout. When you get there, everything turns sour. You can't find how to pay, they suddenly want you to register, they ask you thousands of unnecessary questions before letting you leave the website.
What is your impression of that site going to be? Chances are you'll forget all the great things that happened before and simply remember the dire end experience - and not return to shop there again.
Apply this same thinking to your book. Even if it was a spellbinding tale with amazing characters, beautiful descriptions, emotive language and fast paced action, if you end the book with 'and it was all just a dream,' or 'and they all lived happily ever after' you reader is going to feel cheated and frustrated that they invested their time, energy and emotions into something that has left them feeling cold.
So how do you write a great ending for your book? Here are some tips to get you started.
Be original
Don't write the same tired ending that you have read a hundred times before (see above). You ending should be completely unique and as interesting, unexpected and imaginative as possible.
Saying that, while surprising your reader with an unexpected twist at the end of the book can be brilliant, make sure you don't frustrate them. The ending must be satisfying, and make sense according to the kind of story you have written, for example, if you are writing a romance novel it's best they get together -that's just the rules of the genre, and you don't want to mess with that!
Be brave
It's OK for your book to end in tragedy - as long as it is written well and believable. It might be heart-wrenching for your readers to find out that the main characters can't be together, or that little Jimmy never finds his lost dog, or that grandma dies. It is so tempting to make every ending a happy one, where everything works out for everyone. If this works well for your book there is no harm in it, but making your readers shed a tear or two at the end is no bad thing.
Be clear
If you plan to write a series of books, make this very clear to the reader from the outset.
It has surely happened to all of us when we've gotten to the end of a book ,or even a movie, and the ending well, just hasn't happened.
It's fine if your readers are wise to this, and hopefully they are invested enough in the story that they'll be rushing out to buy the next one pronto, but if they didn't realise then they'll feel as though they have been cheated, and have wasted their time and effort without getting any real conclusion.
Be emotive
When your reader closes your book having read the final chapter you want them to feel something. Your story should have moved them in some way, whether it was a feel-good romance story or a spine tingling horror. Your book needs to leave an impression, only that way will your reader feel as though your book was a good investment.
Be in the know
Many writers claim that knowing where you'll end your book should be a certainty before you even begin writing it. If you know exactly where you have to get to, it can make writing your book easier from the outset.
Be resourceful
Learn from your peers. Read as many endings as you can, particularly from authors writing in the same genre as you. You'll see the clever ways they have done it and surely be inspired!
Writing an impactful ending for your novel is not the easiest job in the world. However by thinking carefully about your story and what your readers would want, and following the tips above you are sure to write an ending that really makes an impression.