Successful Email Marketing Campaigns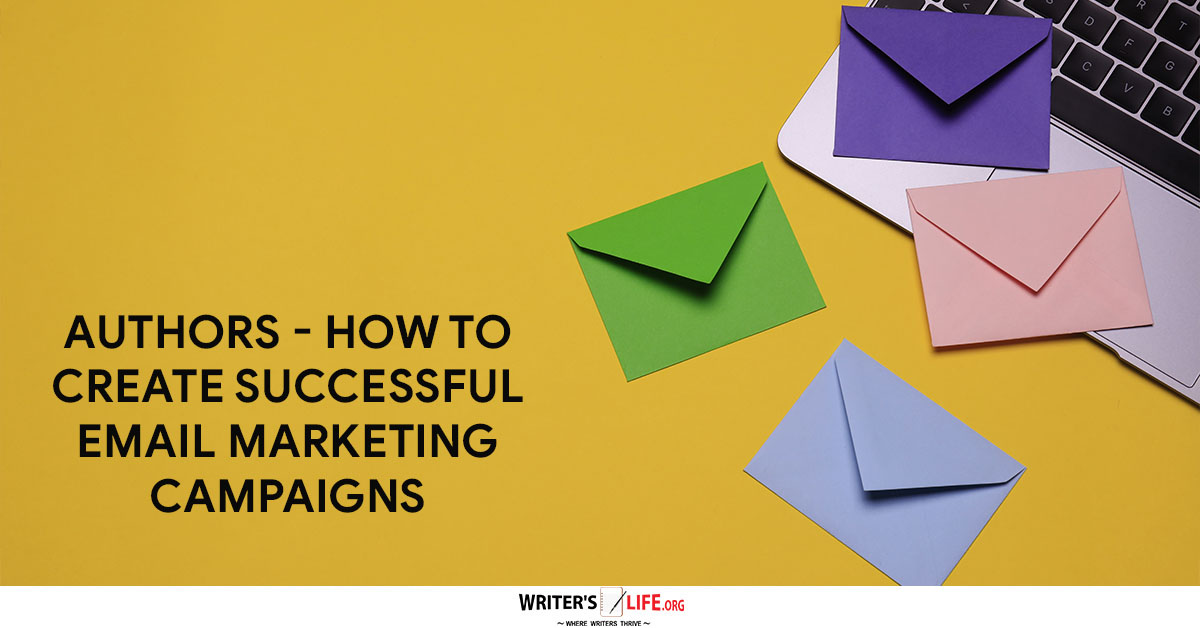 Creating successful email marketing campaigns could mean great things for your book. An effective email marketing campaign will get your book noticed by readers who are likely to be interested in buying it. It could also be fantastic to increase website traffic to your author site, get more people to follow you on social media, and increase your fan base in general.
Many authors find the idea of marketing their books a little daunting. Still, the truth is that if you aren't willing to put time and effort into creating a robust marketing plan for your book, it will easily get lost amongst the sea of others, and you won't sell nearly as many as you could.
Creating Successful Email Marketing Campaigns For Authors
Email marketing is a handy tool for authors, and even if you do nothing else in the way of book promotion, this is something you should consider. Of course, to make your email marketing campaign effective, you need to have a big enough list of people to send it to. So it's essential to work on building up a significant email list before you start work on your campaign.
Get noticed
The key to successful email marketing is to ensure that your email gets noticed. People get a lot of junk these days, and they have short attention spans. So it would be best if you were careful and smart about how you curate your campaign to make it irresistible to everyone who receives it.
Have a long term strategy
Having a long term strategy is crucial. Your emails are personal, and they need to come across as such. You need to think about your branding, messaging, purpose, and goals and do plenty of recipient research to ensure that your email delivers a fantastic impact.
Essentially your email is where you can make the case as to why anyone would want to buy your book, but you only have a few seconds of a person's attention to get this right. So to ensure that you do, here are some things you must consider:
How to make it personal
Your email needs to be tailored to the individual so that the person who opens it feels as though it was written just for them. You don't have to spend time writing individual messages, but by using a professional email service such as MailChimp, you can tweak certain details to make your email seem that way. If you are smart about it, you can cleverly craft a message that looks like you wrote it for just one person. If you can do that, you give the impression that the recipient is important, of value. It also creates a connection and starts a dialogue between the two of you.
What your incentives are
Offering incentives to buy your book is a great way to capture attention and motivate readers to act. You can do this by sharing teasers, unpublished works, and character secrets. Alternatively, you could offer something more tangible like a signed copy of your work or a chance to meet the author if they buy your book. Giving away freebies needs to be done with care. If you overdo it, you could create an expectation and a state where no one will be willing to part with any money - which is the exact opposite of what you want.
What to automate
Creating successful email marketing campaigns can be draining, so sometimes you need to find a way to lessen your workload. It can't be expected that you will type a unique message to everyone on your mailing list, and that's why automation is so brilliant. Naturally, you'll want to include the person's name, but you can also add lots of other variations to ensure the email feels personal. So make sure that you think about how to set this up in the best way, so it reads naturally. You can also set up automation to trigger email responses. So, for example, if a reader clicks on something or signs up for something, you can send out a personal thank you note without having to lift a finger!
Email marketing is a huge opportunity to connect with new readers while simultaneously providing fresh content and making important announcements. The trick to email marketing is to be consistent without overwhelming, offering value, and understanding how to catch a reader's attention with enticing subject lines, visuals, and, of course, excellent content.
So now you know all about creating successful email marketing campaigns, why not discover some more easy marketing tips for authors?
Get A Free Writer's Toolkit By Visiting https://writerslife.org/gid