How To Create A Successful Author Newsletter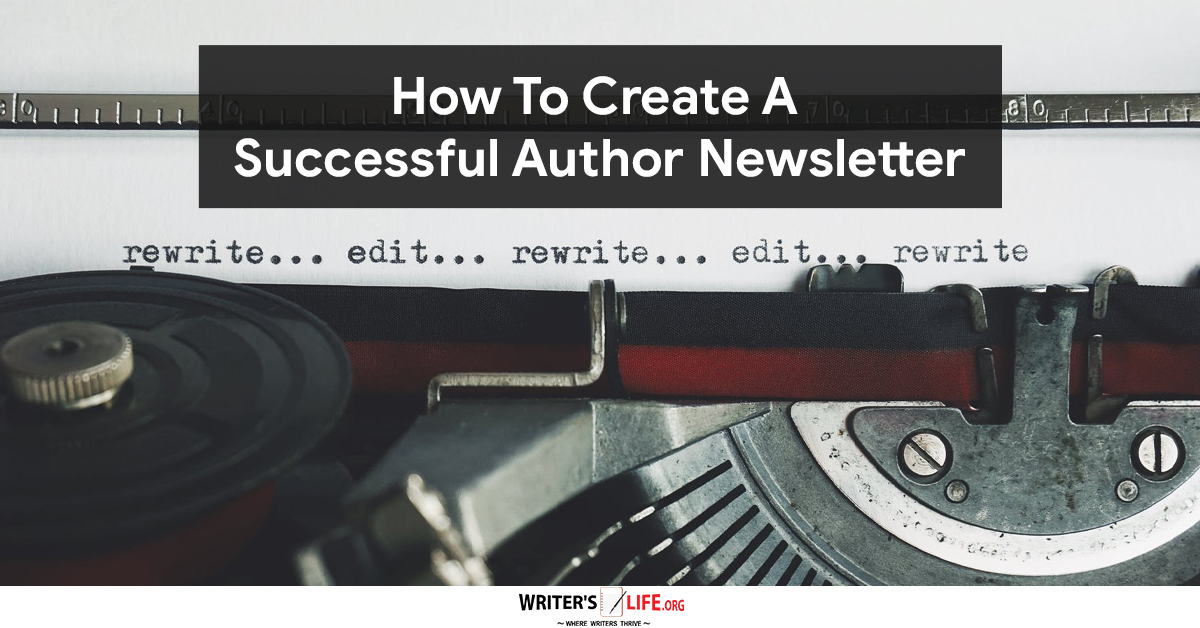 Do you know how to write an engaging author newsletter? Read on to discover our top tips!
When it comes to writing a successful book, marketing it to the right people is half the battle. Some fantastic books have barely seen the light of day because they couldn't find the right publisher, and the author had no marketing plan in place to help make sure that the book found it's way to willing readers.
Having an author website is a useful platform to showcase your work; however, if you want to start gathering fans, you need to do more. Creating an author newsletter is a fantastic way to reach out to potential new readers, notify them of new releases, book tours, and more.
Writing an author newsletter - more hassle than it is worth?
For many authors, however, writing a newsletter can feel laborious and challenging. While they are passionate about writing their stories, when it comes to crafting an engaging newsletter, they don't know where to start.
Regular contact with readers helps keep you at the forefront of their minds. This means that people are far more likely to think of you when considering a new book to read - so it's essential to make sure that you make an effort. However, getting this right is crucial. Most people are overwhelmed with junk email and don't have time to read through everything they receive.
So how can you ensure that you craft a newsletter that is welcomed by the recipients?
Decide on frequency
First, it is vital to decide on the frequency with which you will send it out and be consistent with this. Ensure that you are committed to sending your newsletter out regularly before you begin and make it frequently enough that readers won't forget who you are in between.
Keep them short and sweet
Newsletters don't need to be very long. In fact, most people appreciate a short, concise, and to the point email. If you overwhelm your readers with content, they'll be less likely to bother in the first place.
Be specific and honest
When encouraging people to sign up for your newsletter, tell them truthfully how often they'll receive it and what they'll get. If you lure them in with false promises, you'll find that they will just unsubscribe, and you'll have lost that valuable contact.
Put in your passion and be creative
If you are passionate and enthusiastic, this will become infectious. You are a writer, so use your newsletter to be creative, funny, artistic, and imaginative. The intent is to ensure that your author's name and work remain known to your readers, but it's essential to do this by positive association. Keep things interesting, share quality content, try to be witty, and your recipients will look forward to your newsletter and find it a pleasure to read.
Share the things you love, the places you've been, the best stuff you've seen. Provide valuable content or insights or your area of expertise. Give readers a sneak peek of your behind the scenes project work, let them know of upcoming news and events, share your blog, and also give them snippets of your writing to enjoy.
Pay attention to formatting
Make sure that your newsletter is visually impressive too. You can add images, videos, and break up content with subheadings to help readers make sense of the material and find what interests them with ease.
Sending email newsletters can be a creative way to communicate content and news to potential readers. Your only limit is your imagination. By carefully planning and investing creative energy into your newsletter, you can build your readership and with it your email list, which will become ever more valuable over time.
So now you know how to create a successful author newsletter, why not read more about what to include in an author website?