How To Create A Coffee Table Book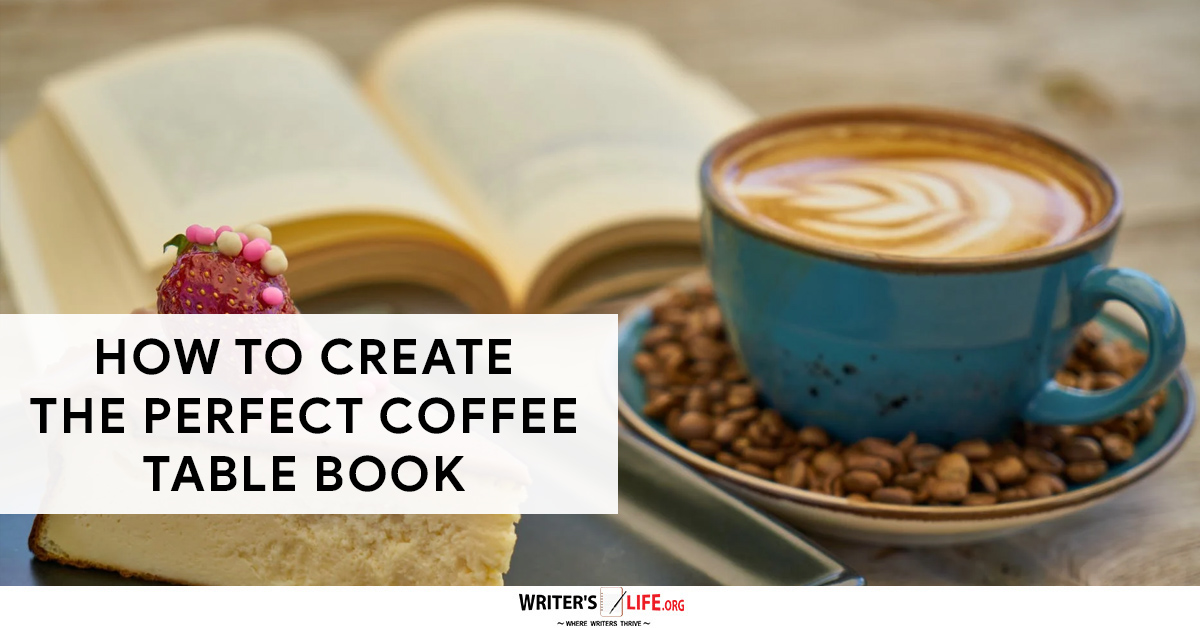 If you want to learn how to create a coffee table book - read on!
Writers may try their hand at many different creative projects over the course of their careers. If you are in between projects you might want to discover something a little different.
Creating a beautiful coffee table book can be a rewarding and satisfying project. One you can treasure forever, and make money from too. 
Create A Coffee Table Book - Everything You Need To Know
So what are some of the things you need to consider when creating a coffee book?
What's the theme?
All coffee table books have to have a certain theme, though this really can be anything. From animal photography to beautiful parts of the world to interior design. It could be something really specific like insects, coffee cups, or camper vans. You can choose anything you like. All that's important is that your theme appeals to people and your images are attention-grabbing enough to keep them interested.
Curating your pictures
Once you have a theme, you need to pull together your best pictures. Make sure you keep your target audience in mind as you do. You might think about sharing some of your intended images via your social accounts and getting feedback. This you can make sure that you include the most popular ones in your book.
Design and layout
Your publisher will provide a design and layout for your book. However, you should have already come up with an outline of how you want your book to look. You should also have a specific format in mind. Your pictures need to be converted into the optimum format for the publisher. High-res digital pictures usually give the best effect. High-quality pictures are imperative if you want your coffee table book to be successful.
The design of the book is what gives it its personality. Go to your local bookshop for inspiration and to understand the breadth of your choices. Your design will link to your theme and your chosen audience. So if your theme is youthful and vibrant, make sure that your design choices reflect this. 
Options for publishing
You can choose to submit your book to a traditional publishing house or to self-publish. While a traditional publishing house will have more resources available to you in terms of design, marketing, and distribution, they will also have editorial control. Self-publishing can be an exciting way to create the coffee table book that you want. However, the cost of production is all on you. Choosing your paper with care, as well as deciding on the size will all have an effect on production costs. 
A coffee table book can be a fantastic way to express your style, hobbies, and interests on a particular subject. If you have a gift for photography and are passionate about a topic, turn your art into a coffee table book. If you do, not only will you have a lovely thing to be proud of, but could make some sales too!
Now you have learned how to create a coffee table book, why not discover how to blend fiction and non-fiction?
Get A Free Writer's Toolkit By Visiting https://writerslife.org/gid