How To Believe In Yourself As A Writer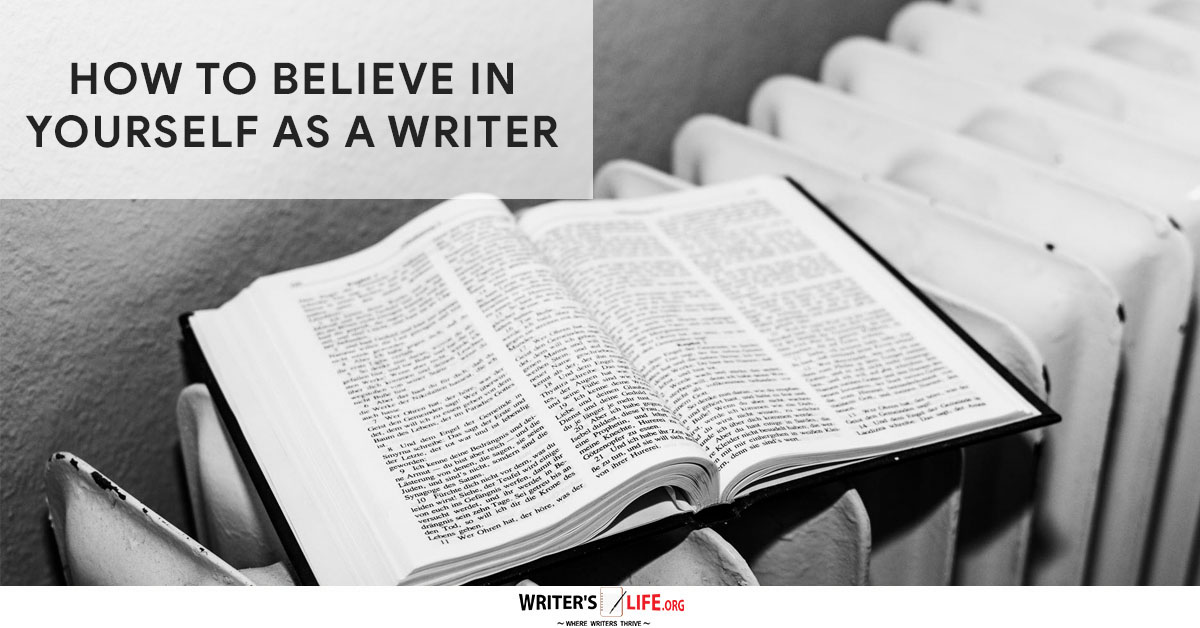 Do you believe in yourself as a writer?
When it comes to being a productive, efficient, and happy writer, self-belief is key. Unfortunately, this is easier said than done as there is a lot going against us. With the odds of becoming a successful writer being abysmally low, the idea of being rejected and receiving negative reviews leaving us running scared, and of course, that pesky inner critique constantly telling us that we are not good enough, it's no wonder that many writers feel afraid of sharing their work. Others feel like they should give up altogether.
Beleive in yoursef as a writer - it's all about perspective
However, we need to change our perspective and our attitude because writers are always going to write, and why waste years of your life doing something you love yet torturing yourself every step of the way? All writers should make an effort to practice being positive and confident, being their own biggest cheerleader instead of their own worst enemy.
It's not easy, but it can be done.
We all feel like fakes and frauds and phonies. Ever successful writers reveal that they often suffer from imposter syndrome and feel as though they will get 'found out' at any moment. But writers must realize that they are good enough and realize that they are doing something brave, amazing, and incredibly honest - and they should be proud of themselves for it.
So how do you believe in yourself as a writer? It's not easy, but some things that can help might be:
Having a positive mantra
Create a positive mantra for yourself that you use every day to boost your confidence and remind yourself why you are doing this.
Starting the day by free writing
Clear your head and get rid of all the gunk by free writing every morning or before every writing session.
Having a writing schedule that you stick to
Dedicate yourself to your writing schedule, and you will always feel as though you are making progress.
Dedicating time to learning
The more you learn about the craft of writing, the better you will get and the more confidence you will have.
Reading reviews of famous books
Even the most popular books in all the world get mixed reviews, read the best and the worst of them and take solace in the fact that no one can like everything.
Joining writing forums or a writing group
Get support from your peers by joining a writing group to help you make progress and have a shared experience.
Get feedback early
Early feedback will help you improve your work before you are too 'into' it. You will also be more used to feedback and criticism if you expose yourself to it early, which will help lessen the burn later down the line.
By doing the above, we can hope to start believing in ourselves, our talent, our perseverance, our bravery, and in doing so, find a new appreciation for our work and our skill. Writing is never going to be a completely smooth and hassle-free journey, but learning how to navigate obstacles and how to believe in yourself as a writer is important. So always strive for this - doing so can change the way you think about your writing and bring so much more joy to the craft. 
So now you've learnt how to believe in yourself as a writer, why not learn more about how to have confidence in your writing.
Get A Free Writer's Toolkit By Visiting https://writerslife.org/gid