How Poetry Can Improve Your Writing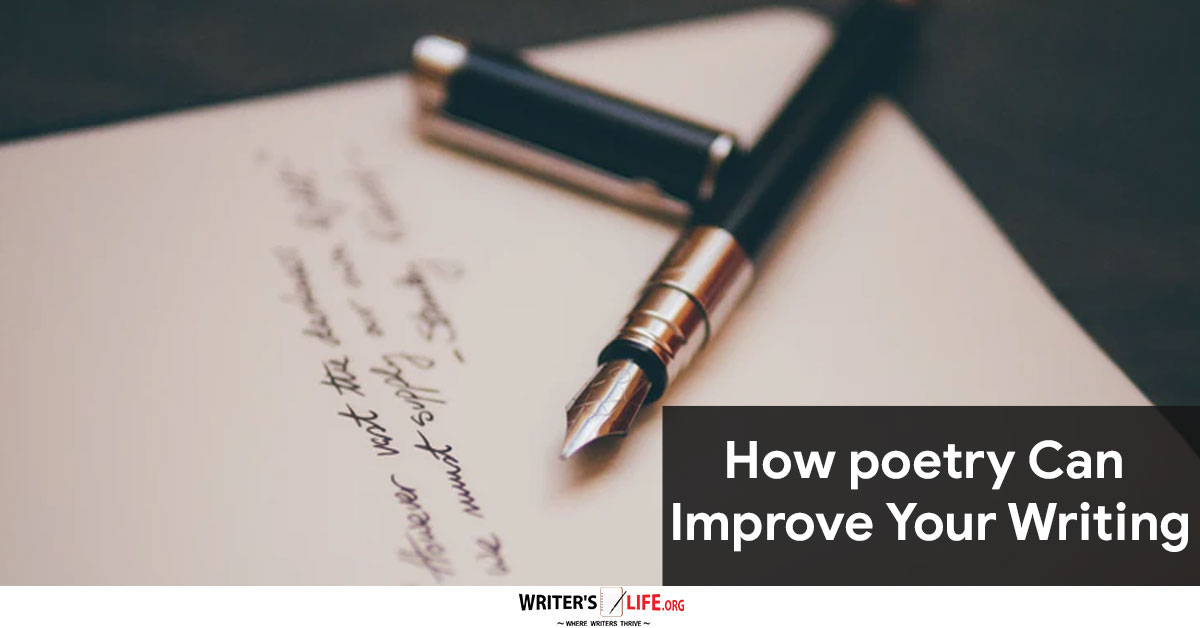 Did you know that poetry can improve your writing?
There are many different ways writers can try to improve their writing. It's crucial for every writer, no matter how experienced, to accept that there is always room to get better. To know that there are still new things to learn. 
It doesn't matter that kind of writer you are, be that a novelist, nonfiction writer, copywriter, or anything in between, poetry can be incredibly helpful when it comes to improving the craft.
Being a great writer is all about conjuring spectacular, arresting, memorable images by placing words in a particular order. This is something all writers hope to achieve. To help readers imagine or understand or envision something that they might not have been able to imagine, understand or envision by themselves. They use language to create a vibrant and vivid picture, to help people visit lands they've never traveled, to eat meals they've never tasted, and to behold sights from magical lands.
Poetry is masterful at doing the above. The most successful poems are crafted with such care a precision that the result can be utterly devastating or exhilarating. Reading poetry can help writers understand just how powerful and smart word placement can be. 
Poetry can improve your writing - it's all the words and the rythm!
Read all kinds of poetry
Writers should task themselves with reading poetry from all kinds of poets, and to do so extensively.  In doing so, writers can hope to, almost subconsciously, build up a library of metaphors, of descriptive words, of emotions that have been imprinted on you by them.
Stimulate the senses
Stimulating your reader's senses is of incredible importance in any kind of writing. In your novel, you must hope to immerse your readers in the world you have created. In copywriting, you wish to entice them, engage them, make them care. Stimulating the senses is a powerful way to do just that, and poetry is a fantastic learning tool to understand better how to stimulate the senses. Poetry aims to create fresh images that are sharp and clear and produce striking and memorable pictures. 
Find concrete words
Poetry can also help writers better learn when to replace an abstract word with a concrete one for a more powerful effect. Abstract words are ones you can see or touch, concrete ones are the opposite and can be better at directing the reader what they should be feeling and resonating with them more easily. Abstract words don't engage the senses and therefore are less compelling and less memorable too. 
Make every word count
By studying poetry, writers better learn that every single word should be carefully selected and it's meaning considered. Poetry doesn't allow for tired cliches and is smart in the way it subverts ordinary, everyday actions and objects and holds them up to the light, examining them in a new way that changes them somehow, and makes them vastly more interesting. It also encourages writers to think about themes in their writing. Poetry almost always has a theme, and writing should too. 
Reading and dissecting poetry is something that every writer should strive to do. So try to incorporate the study of poetry into your learning and see your writing improve dramatically as a result!
So now you know how poetry can improve your writing, why not learn tips for submitting short stories and poetry too?
Get A Free Writer's Toolkit By Visiting http://www.writerslife.org/gid