Tips For Submitting Short Stories And Poetry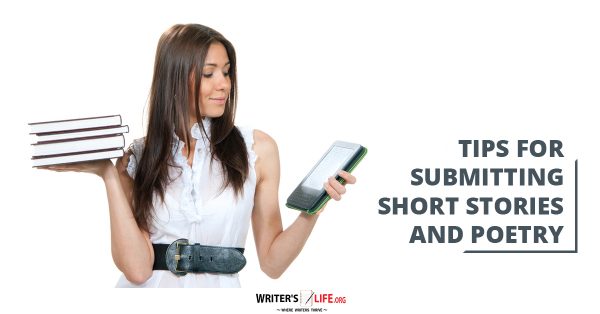 Writing short stories and poetry is an ideal way for lots of writers to keep motivated, to practice their writing, experiment with their creativity and find their writing voice. While lots of us concentrate on writing one big novel, having other writing projects alongside this can be so helpful.
Writing short stories and poetry can be incredibly satisfying, because rather than working on one piece for months, or even years, we can perfect and complete these relatively quickly.
Submitting your short stories and poetry is also a great way to gain confidence, to get used to the submission process, to build a fanbase, to become more committed to your writing, to see your work in print and get paid for it too!
So if you are writing short stories and poetry how do you go about submitting them?
Search for publications with a similar style or theme to your work
Not every magazine or website is going to be the right fit for your style of work. However, the good news is there are plenty of outlets around, and so you are sure to find one that is! A quick internet search is the easiest way to find publications, whether online or physical, that are happy to accept submissions, so make a list of ones that are relevant to you and start from there.
Read submission guidelines carefully
As with submitting a manuscript, one of the most crucial parts of the submission process is making sure that you read submission guidelines carefully. Each outlet will have is own particular way of doing things, so don't assume they are all the same, and certainly don't assume that you know best. Follow all guidelines carefully, and you'll give yourself a much better chance of your work being accepted.
Avoid these common mistakes
Don't send work that goes against submission guidelines. Word limits and formatting instructions are there for a reason, and your work will be automatically rejected if you don't adhere to them.
Don't miss deadlines
Don't submit your work through a different channel to the one stated. You might think you have a better chance if you get in touch with the editor directly, but if they ask for submissions to come via an online form then do it that way!
Be prepared for rejection
As with novel writing, there are no guarantees when it comes to submitting your work, so be prepared that you might not get a 'yes' right away. However, the more you get used to the process and the more you write, the greater your chances will become.
Use these great websites
Writer's Market – A useful guide to how to submit your work
Poets & Writers – Poets & Writers is a great website full of free advice and helpful information such as a database of literary magazines, dates of upcoming competitions and useful tips.
Writers & Artists Yearbook - a great website full of tips and advice, and you can order the incredibly useful yearbook which is full of a wealth of information and endless lists of places where you can submit your work.
Try submitting to writing contests
Writing contests may have greater competition and may not even pay, but they can be great fun and offer a good way in when it comes to getting your work published. Lookout for competitions that are relevant to you and then give them a try.
Go local
Try searching for local newspapers or magazines in your area that might be interested in publishing your work. Sometimes going local is a great place to start and you can build up your portfolio and credentials from there.
Keep trying
Remember, persistence is key - you might not get all your short stories and poetry published immediately, but just keep trying, and you'll get there in the end.
By following the above tips, you will soon find that submitting your short stories and poetry becomes a natural and streamlined process, and begin to reap the benefits and rewards of doing so!