Hate Editing? Here's How To Make It More Fun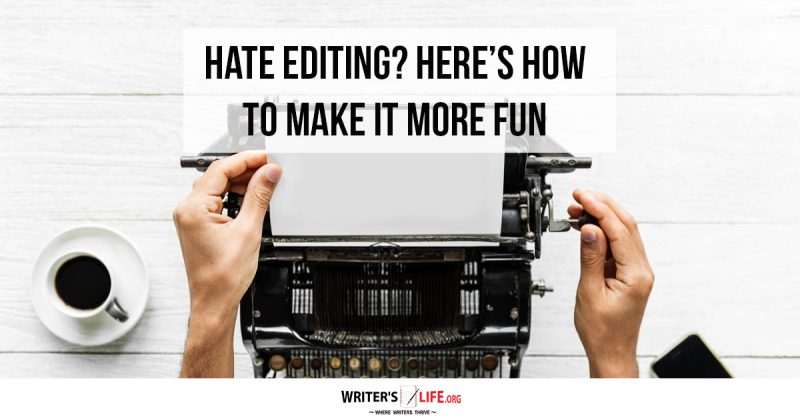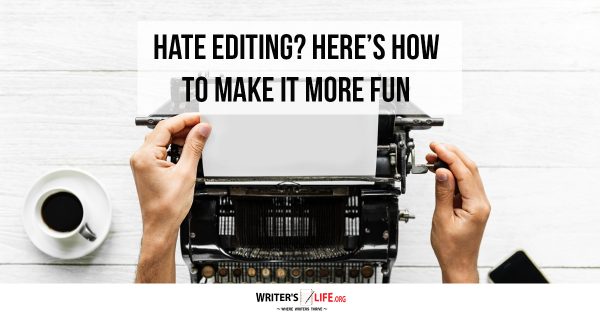 Once you've finished the first draft of your manuscript, you have every right to celebrate. It's a considerable achievement after all.
However, unfortunately, you can't rest on your laurels for long as this is when the hard work really begins! Now there is no denying that there are some writers out there who love the editing process. They enjoy perfecting and reworking their manuscript until they get it just right.
For most of us, however, editing can be a real drag and something that many of us dread. In the worst cases, it can mean never actually getting your book into a state where you feel comfortable enough to try and publish it - and all that hard work is wasted.
So how can you find ways to get through the editing process and try to make it more fun? Here are some helpful tips:
Break it down
The idea of editing your entire novel can feel somewhat overwhelming -so you need to break the process down to make it feel more manageable. Just tackle one chapter at a time. Make that chapter as brilliant as you can before moving onto the next.
Set goals
Don't let the editing process go on indefinitely. Give yourself specific goals and a timeframe by which you need to finish. Doing this will help you keep things in perspective and motivate you to keep going.
Bribe yourself
To make the process more fun, you need to keep rewarding yourself along the way. Only you know what will keep you motivated but make sure you treat yourself and also take time to get excited about how your novel is shaping up and patting yourself on the back for all the great work you are doing.
Work methodically
It's imperative not to keep starting each editing session from the beginning of your book; otherwise you'll end up with a flawless first three chapters, and the rest of it barely looked at. Understanding when it is time to move on and realizing that perfection is not an option is also important.
Work with friends
Having writing buddies to meet up with, bounce ideas off or just to have a good old moan to can be invaluable, so join a local writing group or find some support online to help you when you are feeling demotivated and don't want to continue.
Cheat!
Of course, you could always hire a professional editor to help you. So really, all you need to do it get your book in as good a shape as possible and then hand it over to someone who does this for a living. Remember an editor actually enjoys searching for missing commas or inconsistencies so you can rest assured that it's not all on you to find them.
We know the editing process is tough, but by following these tips, you can make it more manageable and get your book into a publishable standard in no time!