Great Novel Openings (And How To Write Your Own)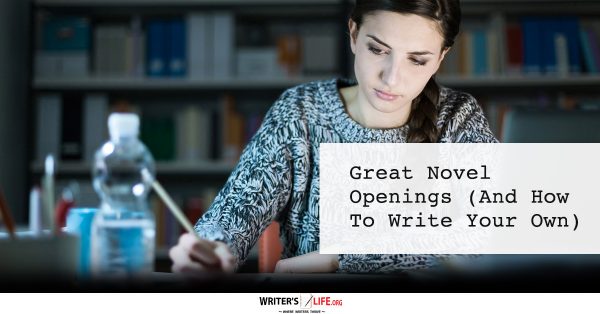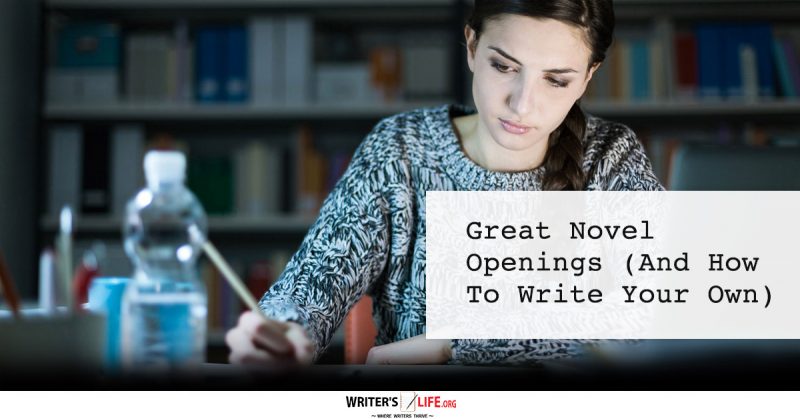 A great novel always starts with a great beginning. Your novel opener is your way of saying 'hello reader, you will not regret buying this book.' It should be exciting, intriguing and make your reader want to keep on turning those pages to find out more.
Here are some of the best opening lines from famous novelists:
"The war in Zagreb began over a pack of cigarettes."
—Girl at War by Sara Nović
"It is a truth universally acknowledged, that a single man in possession of a good fortune, must be in want of a wife."
—Pride and Prejudice by Jane Austen
"Many years later, as he faced the firing squad, Colonel Aureliano Buendía was to remember that distant afternoon when his father took him to discover ice."
—100 Years of Solitude by Gabriel García Márquez
"Stately, plump Buck Mulligan came from the stairhead, bearing a bowl of lather on which a mirror and a razor lay crossed."
—Ulysses by James Joyce
. "He—for there could be no doubt of his sex, though the fashion of the time did something to disguise it—was in the act of slicing at the head of a Moor which swung from the rafters."
Orlando by Virginia Woolf
"I was born in the city of Bombay...once upon a time. No, that won't do, there's no getting away from the date: I was born in Doctor Narlikar's Nursing Home on August 15th, 1947. The time matters, too."
—Midnight's Children by Salman Rushdie
These novels have all been praised for their fantastic opening lines and chapters - and of course, as the reader reads on, they continue to thrill and excite. So what is it that makes the opening of a book fantastic? Let's take a look.
A good book opening will:
Introduce the tense and the point of view.
Set the scene and immerse the reader in the book's unique world
Start naturally. The story should flow from your beginning and continue right until the very end. Don't be exciting or horrifying for the sake of it, particularly if that doesn't really make sense for the rest of your book.
Set the tone
Introduce the strongest characters and direct the reader to like or dislike them, trust or distrust them, find them funny, boring, sad or thrilling.
Create immediacy. Readers want to feel as though they have been drawn into the story right away. Good, authentic, arresting details will help.
Hint at what's to come. The opening chapters should help the reader understand what is to come. Be clever with the details you give away, allow each chapter to have its own mini plot, and make sure the ends are all little cliffhangers to keep readers desperate to find out what happens next.
Be full of action, and allow the main character to take decisive action that's bold and brave.
Your opening chapters can make or break your book. Of course, your entire novel needs to be exceptionally written, gripping and engaging and full of exciting characters, but the opening is what will determine whether agents and publishers decide to accept it and whether readers decide to buy it. So make sure you give your all to your novel opening and make it the very best it can be!