How To Choose A Name For Your Website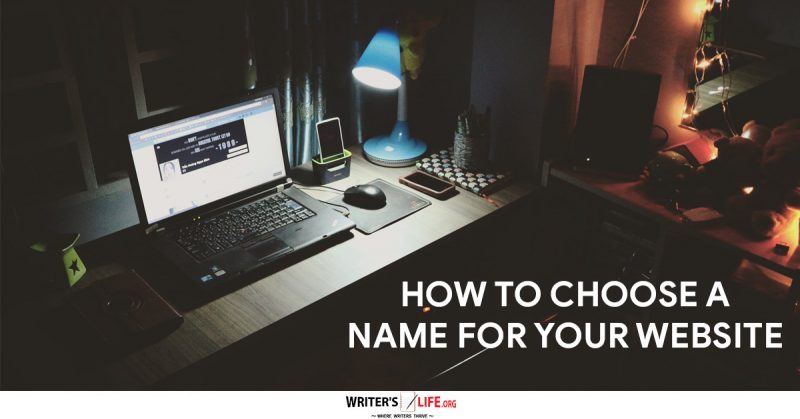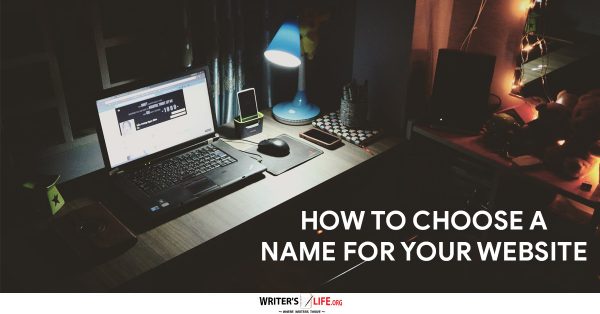 Every author has been told time and time again that having a great website is essential. A site can be a useful platform to promote your work, to test your writing, to gain new readers and loyal fans and to sell your books from too.
In short, having a website is imperative.
One of the most important decisions you can make when building your website is what you are going to call it. A strong domain name speaks volumes - and if you chose badly you are stuck with it forever, or will have to start from scratch once more.
So what do you need to consider when choosing a domain name?
Simplicity and memorability
One thing that's very important to consider is how to make your website name one that's easy to remember. Anything too complicated or convoluted and people will forget it, get it confused with something else or just spell it wrong and never be able to find it. So choose with care and try to keep it simple and straightforward if you can.
Choosing your own name
Many writers choose their name as their website name, and this is usually a safe option. It makes sense, it is self-promotional and will make it easy for fans of your work to find you. Of course, it is possible that your name will already be taken in which case you may have to add a number or a word onto it to make it unique. Choosing your name also gives you freedom to make your website about anything you want. You can adapt and change it depending on your interests in the future, so if your writing changes direction, then you won't have to change your website just because of that.
A name that explains what it is
You might like to choose a domain name that reveals more about what kind of writer you are. For example, if you are a copywriter you could pick something like 'www.copywritingexpert.com,' or if you only write gothic novels, you could pick something like 'www.thegothicwriter.com.' This can be helpful regarding your website coming up in search results more readily. However, being this specific will make it difficult if, for example, you decided to start writing romance novels in the future.
A name that says something about you
You could also try to incorporate a bit of personality into your website name. Use a nickname or a play on words, or even a different language if applicable. This can be a way of creating a unique name that shows you are smart and witty. However, these kinds of domain names may be more difficult to remember.
Finding the perfect domain name for your website is well worth taking some time over. Do some research to see what your competitors have used, take time to see what popular sites your target audience might find interesting and then go from there. You can call your website absolutely anything, but once you've decided you're stuck with it, so make sure it's a good one!